What is Shrove, Fat or Pancake Tuesday? The Day Before Ash Wednesday, Also Called Mardi Gras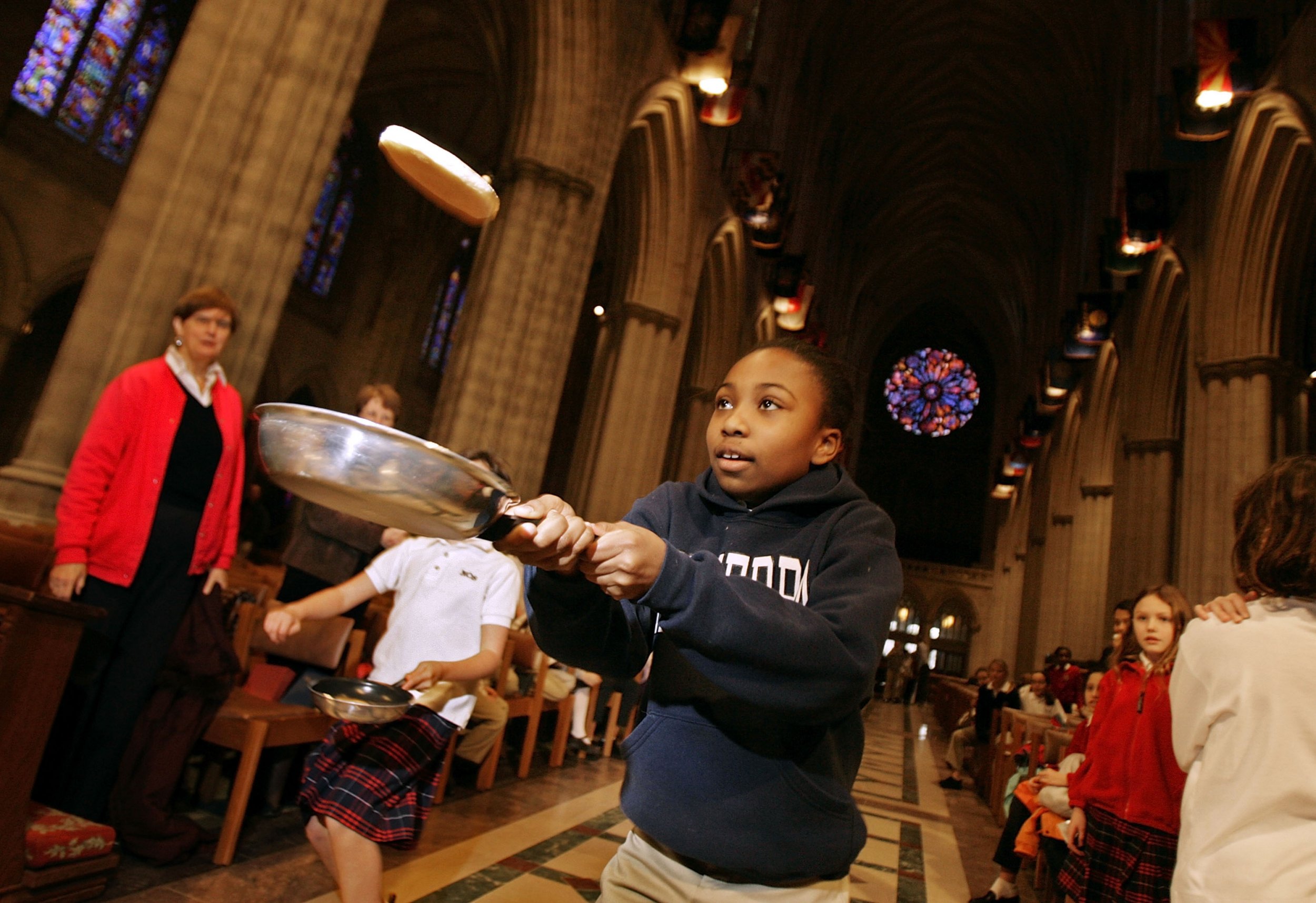 Mardi Gras, Shrove Tuesday and Fat Tuesday all reference the same day, the Tuesday immediately before Ash Wednesday. The day is the end of the Mardi Gras season and marks the beginning of the season for Lent leading up to Easter.
The term Mardi Gras means Fat Tuesday and it marks the last day of feasting and partying before Lent begins and it's time to repent. In New Orleans, the festival comes to a close with parades and celebration.
Though the holiday has a deeply religious backstory, it's not necessarily something strictly religious for people today. Some celebrate the season of Mardi Gras without the religious affiliation attached.
The term Shrove Tuesday means something similar, but comes from the British Commonwealth and is sometimes also called "pancake day." This is because Lent involved fasting, so ahead of that fast, people would feast to prepare especially with the food they might not be able to eat during their fast. The word shrove actually comes from shrive in reference to confessing sins ahead of Lent, according to Britannica. Typically, only those who are Catholic participate in confession or what's sometimes also called reconciliation. The practice is meant to help those shed their sins and be forgiven by God.
While some people eat pancakes, the traditional King Cake is eaten in New Orleans and is only available during Mardi Gras season.
In New Orleans, people have been celebrating the tradition of Mardi Gras since January and the feasts on Fat Tuesday actually mark the end of the season, not the start. Ash Wednesday falls exactly 46 days before Easter each year and is a fairly easy holiday to spot because it involves people wearing ashes on their forehead, some people choose to wear them all day long. Of those 46 days, there are 40 days of Lent, Sundays between Ash Wednesday and Easter do not count as Lent.
Usually when the ashes are applied, the words, "Remember that you are dust, and to dust you shall return," are also said. They're thought to symbolize the dust used to create people and the grief of sin. The actual ashes come from the burned palms from the Palm Sunday the year before.