Fat Stomach Saves Tubby Dog From Being Eaten by a Bear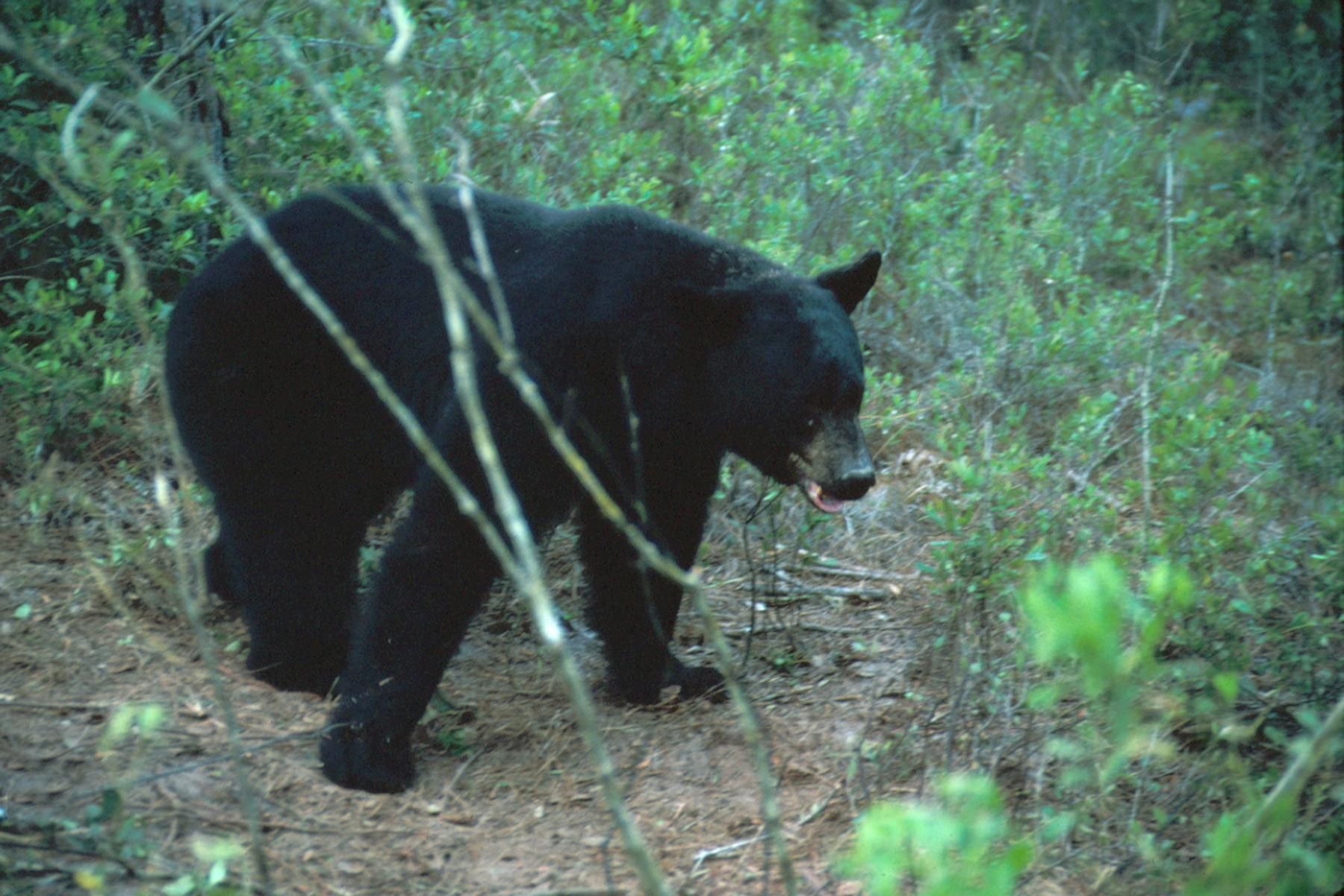 A, ahem, Rubenesque dog was saved from being eaten alive by a bear because of the extra weight around her belly. That's right, for probably the first time in history, stomach fat worked as a useful self-defense weapon, as opposed to the thing that makes it hard to put on your jeans.
The dog is 12-year-old Fricka from Altamonte Spring, Florida. She is a miniature pinscher that weighs 15.5 pounds, or nearly twice as much as she should for her breed. In political correctness terms, the dog is voluptuous, a bit of Ashley Graham crossed with Tess Holliday. In middle school terms, the cruelest of languages, Fricka is fat.
But there's no shame here, only plus-size celebration. Because Fricka's love handles and all her big-boned glory acted as a protective barrier last week when a bear entered her owner's backyard and attacked the zaftig animal.
"The vet says she's really hardy," her owner, Eric Yaughn, told local media. "She said the extra layer of fat kept the bear's claw from tearing out her intestines."
Yaughn tried to protect his dog from the bear, turning on a light to scare the larger animal off. He went to pick up his plump animal friend and go inside the home, but the bear only became bolder.
"What seemed like a nano second, it was right up on us and bear! And I hollered for her to come on and I start to run and I hear her yelp out in pain," Yaughn said of his curvy dog.
Yaughn said he was worried Fricka was dead. "As I rounded the grill, I felt her bump up against my leg and I was like, 'Oh my God, she's with me.' So, I took off running. I get on the patio. I open the door. I pushed her in with my right foot and as I'm closing the door, the bear was right there," Yaughn said.
The dog survived the bear bite in part because of her layer of stomach fat. She was recuperating with a dozen stitches.
Bears are active this time of year in Altamonte Spring, a suburb north of Orlando with about 43,000 residents. Alyssa Simmons, a bear biologist with the Florida Fish and Wildlife Conservation Commission, said she went door to door last week to warn local residents about the bears. The animals tend to move around at night and sleep during the day. They like trash and food left outdoors.
Florida is home to about 4,000 black bears and they mostly live in Central Florida.
As with humans, the U.S has a growing pet obesity problem. The Association for Pet Obesity Prevention claims 52.7 percent of dogs and 57.9 percent of cats are overweight or obese, which really just means there is more for us to love.