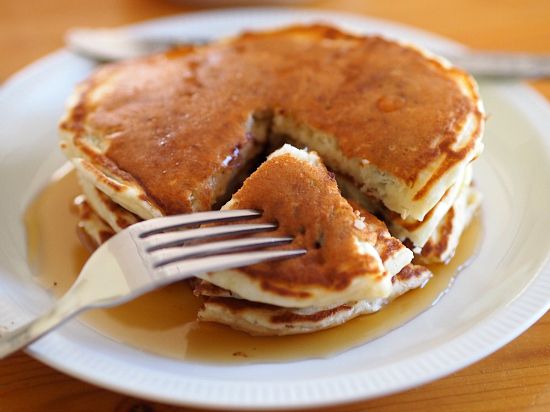 Today, families around the U.S. will be sitting down to eat pancakes for dinner in honor of Mardi Gras—or Fat Tuesday in English.
The tradition of eating pancakes on this day, the day before Ash Wednesday, started as a way to eat fatty foods and use up eggs, milk and sugar before the 40-day fasting season of Lent. Pancakes are found around the world, but the U.S. is famous for its tall, fluffy stacks of this favorite breakfast food. Newsweek turned to science to answer the biggest question of the day: How do you make the perfect pancake?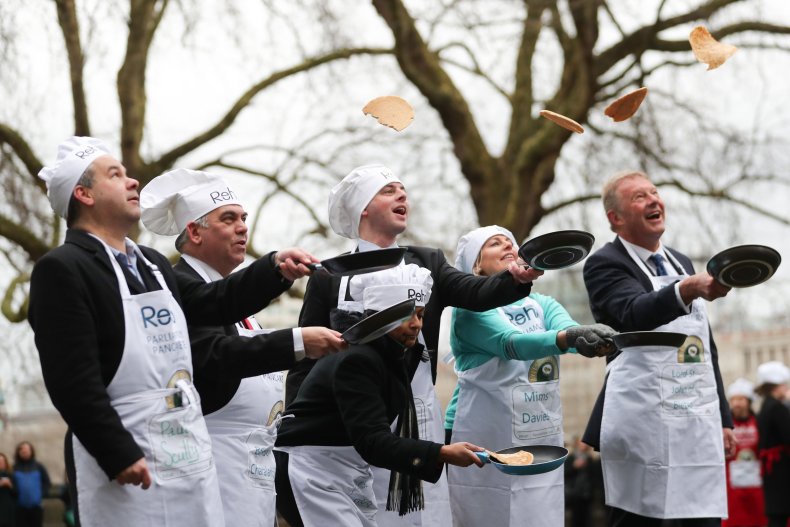 First things first. What are the key ingredients?
To make delicious pancakes you'll need flour, eggs, a fat like oil or butter, and milk (or buttermilk—but more on that later). You can even add a pinch of sugar if you like your pancakes a little sweeter.
Mixing flour and water produces gluten, which holds everything together. This stuff makes dough elastic and bread chewy.
By adding oil to your batter, you can help keep your pancakes soft. "Oil is there to help to soften up that batter a little bit. It prevents gluten from forming—the gluten proteins are still there, but gluten itself doesn't form when you add oil," said Matthew Hartings, assistant professor of chemistry at American University in Washington, D.C., and author of the book, Chemistry in Your Kitchen.
The eggs, Hartings said, help the ingredients mix and hold together, and gives the batter a good texture.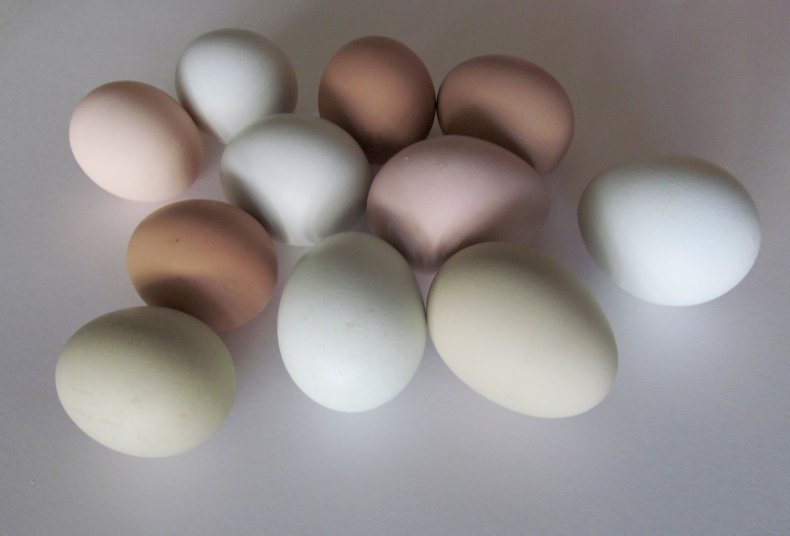 How much of each ingredient should I use?
This really depends on how you like your pancakes, Hartings said. The ratio of your four main ingredients—milk, flour, eggs and oil—will impact the consistency of your batter.
As you might expect, the more liquid you have, the runnier your batter will be. For a fluffier pancake aim for a drier batter, but for a French-style crepe you'll need something wetter.
Whip up your egg whites for a really fluffy pancake
Try whipping your egg whites before adding them into your batter mix, Hartings recommended. "Whipped egg whites are fantastic. Much like a souffle, you whip up the egg whites until they get nice and firm, and then you can fold those in to your batter."
This creates an architecture of tiny bubbles which holds when you incorporate it into the mixture. Make sure your fold the egg whites gently into the batter to preserve the structure.
How does baking powder actually work?
For a sure-fire rise, add a little baking powder to your batter. "As you mix baking powder in to your wet ingredients there is a chemical reaction between the different components and baking powder. Baking powder contains baking soda—sodium bicarbonate—but it also contains an acid of some sort," said Hartings.
These components don't react until you mix them into the liquid batter. "As a solid they don't react with one another," Hartings explained, "but when you put them into a liquid, the baking soda and whatever acid it happens to be can bump into each other and make carbon dioxide bubbles." These bubbles will be held in place by the pancake's gluten framework.
You'll need to be smart about how much baking powder you use, as too much will create oversized air pockets. These will affect your pancake's texture and could ruin the flavor, too.
Use buttermilk instead of milk for "next level" pancakes
Hartings is a big fan of buttermilk. He uses it throughout his cooking—to make great pancakes and even fried chicken.
"Buttermilk is concentrated flavor," he said. "It brings your pancakes to the next level."
It might be tempting to substitute buttermilk with regular milk and some vinegar, but, Hartings said, he struggled to really replicate that flavor.
A word of warning if you decide to use buttermilk. The substance is acidic, so you'll need to substitute some of your baking powder for baking soda.
Mix oil or butter into your batter
Normally when you flip your pancakes during cooking, you'll see a brown pattern resembling whatever markings you have on your pan itself. By mixing the oil throughout the batter, the entirety of the pancakes should brown during cooking.
This browning, Hartings says, is extra flavor.
Experiment, experiment, experiment
Pancakes are the perfect food to experiment with, Hartings said. Whether you like your pancakes fluffy or thin, sweet or savory, rich or lean, you can adjust the recipe to meet your desires.
"Test as you go. Make a pancake, see what you like about it." Hartings said. "If you don't like it add a little bit of this, a little bit of that. It's one of those things where experimentation is really easy."