Fatal Fentanyl Overdoses in Tennessee at Record Levels as Donald Trump Calls for Senate Action
A record number of people overdosed on drugs in Tennessee last year since records began, with opioids the biggest killer, according to official figures.
In 2017, 1,776 people died from drug overdoses in the state, data from the Tennessee Department of Health (THD) revealed.
Overall, almost three-quarters of the total fatal drug overdoses were linked to opioids, at 1,268. So-called "street drugs" bought without a prescription were a key driver of the spike in overdose deaths last year, the report found. As many as 500 deaths were linked to fentanyl, up by 70 percent from 2016.
The powerful synthetic opioid can be as much as 50 times stronger than heroin, and is used by healthcare professionals when weaker painkillers are not effective in serious cases. Illegal drug manufacturers, however, lace fake opioid pills and illicit substances such as heroin with fentanyl so their products can be sold at a high profit margin.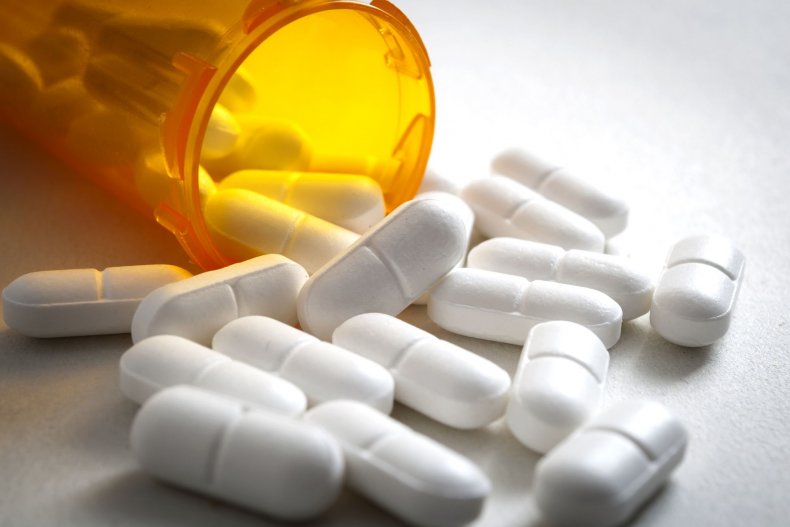 An additional 311 deaths were associated with heroin in the state, and 644 were linked with prescription medications like hydrocodone, oxycodone, morphine and codeine.
The results were published on the same day President Donald Trump tweeted demanding the Republican-led Senate pass the Stop Act. Among other things, the bipartisan bill would require the Postal Service to track packages in the same way as private firms such as FedEx, in a bid to stem fentanyl shipments from abroad.
Every day, more than 115 people in the U.S. die of an opioid overdose, in what the National Institute on Drug Abuse has dubbed a "serious national crisis." Around 80 percent of people who use heroin first misused prescription drugs.
Earlier this month, the Centers for Disease Control published estimates that a record number of Americans died of drug overdoses last year, at 72,287.
Dan Ciccarone, a professor of family and community medicine at the University of California, San Francisco, and an expert in heroin markets, told The New York Times: "Because it's a drug epidemic as opposed to an infectious disease epidemic like Zika, the response is slower.
"Because of the forces of stigma, the population is reluctant to seek care. I wouldn't expect a rapid downturn; I would expect a slow, smooth downturn."
In a statement announcing the startling figures emerging from Tennessee, THD commissioner Dr. John Dreyzehner highlighted that more Tennesseans died last year from drug overdoses than automobile crashes.
"Few of us have escaped a direct impact of this crisis in experiencing the tragic death of a family member, loved one or friend," he said.
"The good news is this has spurred us collectively to more action than ever before and while prescription drugs still account for the majority of deaths, there is new hope on the horizon in many areas. Prevention works, stigma is decreasing, treatment is effective and people get better."
Related: Why did Nebraska use fentanyl in an execution for the first time?
Dreyzehner argued laws must change to limit doctors prescribing opioids to new patients, provide better help to those struggling with substance abuse and train healthcare providers so they are better armed to deal with the epidemic.
Dr. David Reagan, TDH medical officer, warned in a statement: "You can't know what you're getting when you buy drugs on the street, and that makes them extremely dangerous.
"We are alarmed by the growing number of Tennesseans dying from drug overdoses, especially involving fentanyl. We must place additional focus on prevention of substance abuse."