Fatalities Reported After Car Crashes Into Outdoor Diners
One person has been reported dead and several injured after an elderly woman attempting to parallel park her vehicle accelerated and drove into an outdoor dining area in Miami Beach, Florida, according to initial police reports.
The incident occurred shortly after 6 p.m. when the city's police and fire departments responded to a crash at pizza restaurant Call Me Gaby, Miami Beach Police said in a statement.
An elderly woman struck several tables in the outdoor area of the restaurant after accelerating her vehicle while attempting to parallel park, according to preliminary information gathered by police.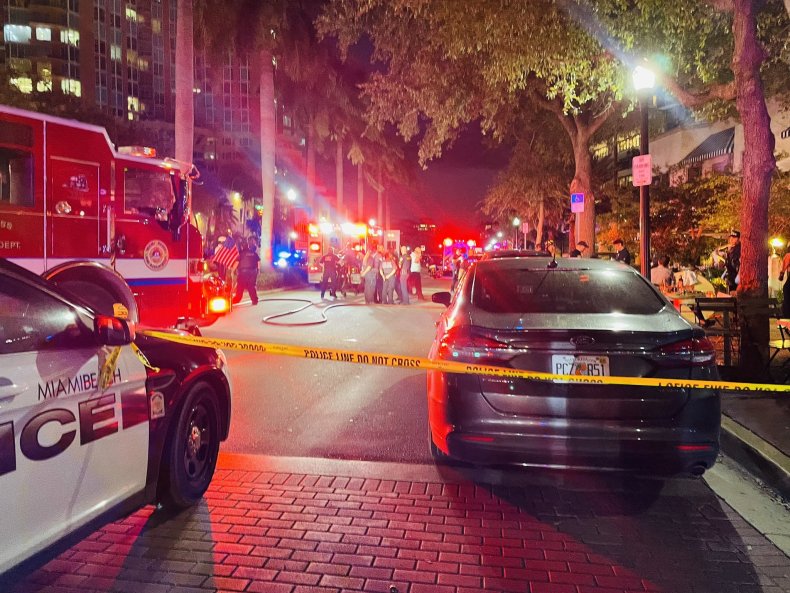 Seven patients were transported to the hospital, and police closed off Washington Avenue between South Pointe Drive and 1st Street as authorities continue investigating the accident.
"Unfortunately, one of the patients transported has died at the hospital," police said.
Police have not released the names of the vehicle's driver or the victims.
Newsweek has reached out to the Miami Beach Police Department for updates.
Twitter user Clement Lottier posted a video of police and first responders arriving at the scene with what appeared to be smoke in the background.
Twitter user @dixitsea posted a video of multiple police and other first-responder vehicles with flashing lights descending on the scene.
Twitter user Charles Murphy also posted a video of the large police presence.
Twitter user @buttacup0 reacted to the incident with a tweet saying, "I am never eating outside of a restaurant on a busy street ever again i just watched a car back into people eating outside on Miami Beach."
This is a breaking story and will be updated.