New York Representative Lee Zeldin is calling for the resignation of Secretary of State Antony Blinken over the U.S. withdrawal from Afghanistan.
During a Monday House Foreign Affairs Committee hearing, the Republican congressman called the U.S. extraction from Afghanistan "fatally flawed and poorly executed," and as a result, "we had the loss of U.S. service members."
Zeldin said that the Biden administration "should not have been operating off of an arbitrary July 31st deadline." The actual withdrawal date that the Biden administration set forth was August 31.
"Instead, what we should have done was tell the Taliban that we are going to leave Afghanistan when we're done bringing every last American home," Zeldin added.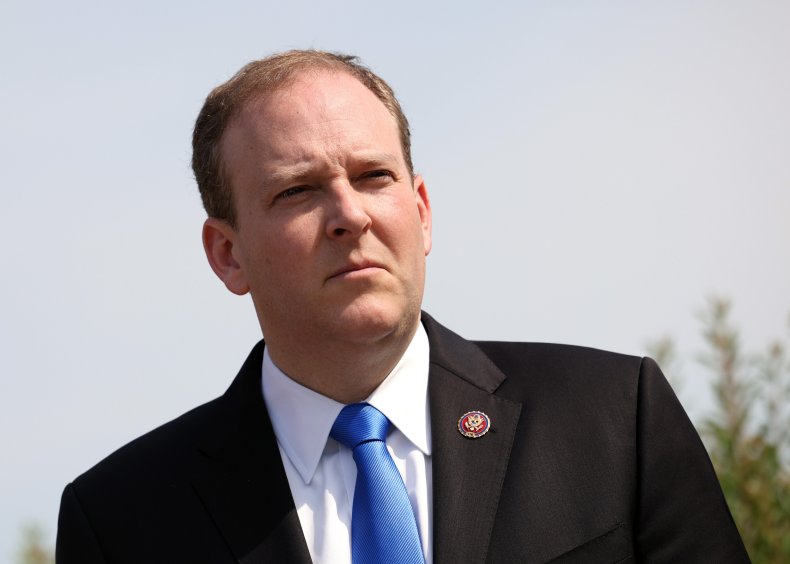 Zeldin criticized the Biden administration for decisions like "collapsing the Bagram Air Base, relying on the Taliban to provide security at the airport and allowing billions of dollars worth of U.S. weapons and equipment turned over to Afghanistan."
"The administration should not have been lying and misleading the American public like when the White House press secretary is standing out there to the press, the American public and saying that Americans aren't stranded even though we all know that they are," he said.
After arguing that the U.S. had become vulnerable to countries like North Korea and Iran, Zeldin exclaimed that Blinken should resign—claiming, "that would be leadership."
"To the contrary, congressman, I believe that there's nothing that our strategic competitors like China and Russia or our adversaries like Iran, like North Korea, would have liked more than for President [Joe] Biden to have re-upped the war in Afghanistan for another five, 10 or 20 years," Blinken said in response. "To be bogged down in that conflict. Nothing that they would have liked more."
Blinken ended by saying that ending the war in Afghanistanprevented a third generation of Americans from going overseas and potentially dying in the now Taliban-controlled country.
"We are now in a much better position to confront the challenges and threats that we actually face in 2021," Blinken concluded.
A number of Republicans, including Georgia congresswoman Marjorie Taylor Greene and former President Donald Trump, have been critical of the Biden administration's withdrawal from Afghanistan.
After stating, "if we had Robert E. Lee leading our troops in Afghanistan, then "that disaster would have ended in a complete and total victory many years ago," on September 8, Trump said in a press statement Monday that the withdrawal has "emboldened" the Black Lives Matter (BLM) movement.
"Our Country is far more susceptible to attack by outside terrorist groups than ever before," said Trump. "This loss emboldens not only foreign terrorists but also Antifa and BLM."
Newsweek reached out to Zeldin for further comment but did not hear back in time for publication.