'Fate The Winx Saga': Everything the Cast Has Said About Season 2
Fate: The Winx Saga is still sitting at the top of the TV charts on U.S. Netflix, meaning that the likelihood of Season 2 is getting more and more. Though Netflix has not given the show the official greenlight, journalists have already started asking the cast of the Winx Club reboot questions about what could happen if the show gets picked up for more episodes.
The quote about Fate: The Winx Saga Season 2 that has gained the most traction came courtesy of Bloom actor Abigail Cowen, who was asked by The Wrap about the backlash against the first season after it was announced that an Asian character was to be played by a white actor, and Latinx character Flora had been replaced by the white Terra (played by Normal People star Eliot Salt).
Cowen explained: "If we are lucky enough to get a second season, I think Flora would be brought in and I would definitely welcome that. I'm not a part of the casting process, but I do think, if the series does go to a second season, I think hopefully these concerns are something that can be addressed."
Though this is not an outright confirmation—Cowen repeats a number of times in the interview that she is not part of the casting process—it seems likely that Season 2 would try to address its diversity after so much online criticism.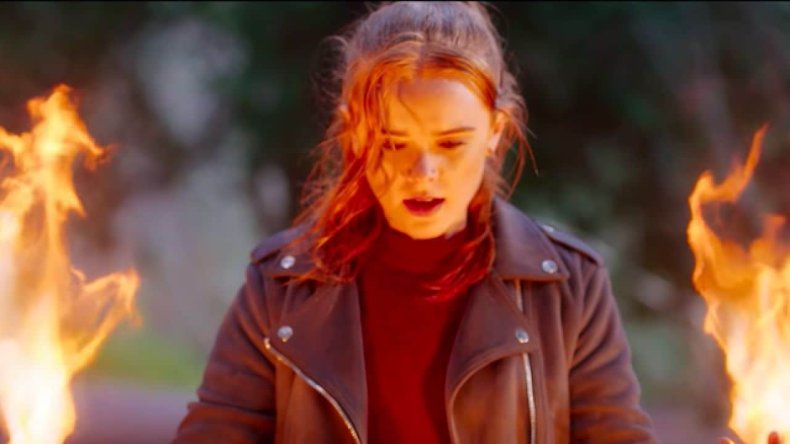 However, it seems that if Season 2 plans are starting to be made, the cast have not been informed yet. Asked about a second season by 1883 Magazine, Beatrix actor Sadie Soverall said, "I hope so! I hope if there is, we get to find out a bit more about Beatrix's past because I'd love to know what happens."
Other actors, meanwhile, have said they have had to start thinking differently about their character if they head into Season 2. This was something Musa actor Elisha Applebaum discussed in an interview with Brief Take when she was asked whether she listened to music on her headphones during shooting.
She said: "it was a very strange period in which I thought Musa listened to Rock music. And I thought that it would be really heavy music and that she wouldn't have to think about anything else, but listening to this wild music. But then when you watch it, it's obviously very calm and sort of meditative music, which would also make a lot of sense.
"If there's going to be a season two, that is definitely something I will have to remember and take into that because she softens up throughout. I think it is nice that she has this meditative, soft music, because it is her inside."
Any big plot details for Season 2, however, seem to be under wraps, meanwing that literally anything could happen in the future episodes.
This is something Cowen teased in an Entertainment Weekly interview when she said: "It's always surprising because you think you know exactly what it is there and then you're shocked in the next moment by what you see. It's unpredictable and there are really no limitations to this magical world."
Fate: The Winx Saga is streaming now on Netflix.