Father Accidentally Shot, Killed By 2-Year-Old Son Playing With Gun, Grandmother Says
A 2-year-old boy was playing with a gun inside his grandmother's house in North Carolina when he accidentally shot his father to death Sunday night, according to the boy's grandmother.
The grandmother told a reporter with the Charlotte-based WSOC-TV her 2-year-old grandson and his parents were visiting her at her home when the incident occurred Sunday evening in Gastonia, the largest city in Gaston County located west of Charlotte.
The young boy is believed to have thought the weapon was a toy and was playing with it while alone in the house with his father when the gun went off, the unnamed grandmother told the station.
Police were called to the scene along West Fifth Avenue in Gastonia around 8:45 p.m. local time and found 29-year-old Markovia Lashawn Durham fatally wounded, according to WBTV, another station based in Charlotte.
Gastonia police confirmed Durham's identity and age in a news release distributed Monday. Durham died "after suffering from gunshot wounds," the release said.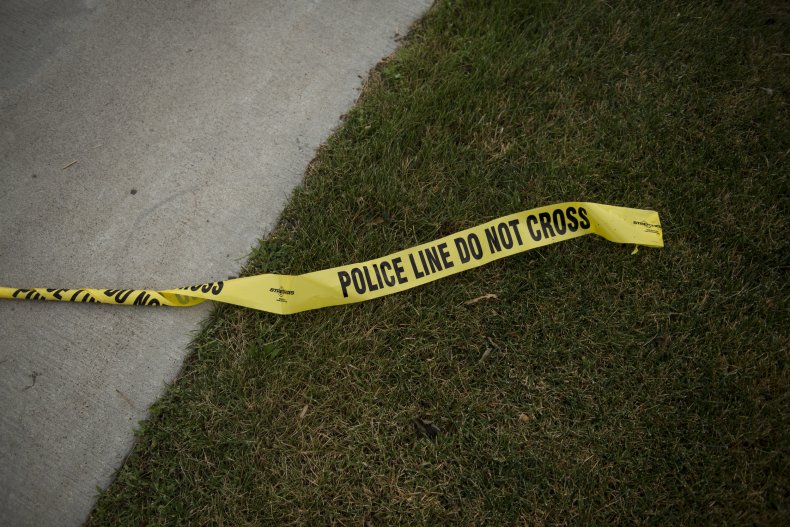 According to WSOC-TV, authorities are investigating the fatal shooting and have not yet confirmed many details in connection with the incident, including whether or not the young boy was involved. The Gastonia Police Criminal Investigations Division is looking into the shooting, Gastonia police told Newsweek.
Details regarding how many gunshot wounds Durham suffered, where his injuries were located and the kind of gun used in the shooting were not immediately available.
The Gastonia Police Department told Newsweek the investigation into the fatal shooting was active as of Monday afternoon and said in a news release authorities "are not looking for any suspects at this time."
Newsweek reached out to the Gastonia Police Criminal Investigations Division for comment and will update this article with any response.
The grandmother told WSOC-TV's Ken Lemon her grandson was spooked by the sound the gun made and ran outside right after it went off, the station reported. Lemon said family members explained to the child on Monday that his father would not be returning and added the incident "just hasn't sunk in yet" for the young boy.
Detectives were speaking with family members on Monday as they continued their investigation into the shooting, the station reported.
The boy's mother said her son and his father had a close and loving relationship, Lemon said in his report for the station.
"'He looked up to his daddy in each and every way he could,'" Lemon quoted one of the boy's family members as saying in a Monday tweet.
Gastonia police encouraged individuals who may have information about the shooting to contact detectives at (704) 866-6878.
Unintentional shootings involving children are frequent in the U.S., according to Everytown for Gun Safety. The nonprofit reports at least 220 such shootings by children have occurred this year so far, with more than 80 of those shootings resulting in death and more than 100 resulting in injuries. More than 4 million children in the U.S. live in homes in which loaded and unlocked guns are stored, the nonprofit's data shows.
Updated 8/09 at 2:51 p.m. ET: This article has been updated to include information provided by the Gastonia Police Department.