Father Charged After 8-Year-Old Fatally Shoots Younger Brother: Police
Police in DeKalb County, Georgia, say that an 8-year-old accidentally shot and killed his brother on Friday, and that their father has been charged in connection with the death.
Around 1 p.m., police responded to report of a person shot, and a 6-year-old victim was taken to the hospital by a family member, but "succumbed to his injuries," the DeKalb County Police Department said in a statement to Newsweek. "The investigation into this case has revealed that the victim was accidentally shot by his 8-year-old brother."
The children were in a bedroom when the 8-year-old found his father's weapon and discharged it, local news station WXIA reported, citing police.
The news station noted that the boys' father and uncle were downstairs watching TV when the incident occurred, and that they called 911 and brought the 6-year-old to the hospital after hearing the gunshot. The father, D'Onte Patterson, 29, was arrested Friday night and has been charged with second-degree murder and cruelty to children.
Neighbors reacted to the child's death.
"My heart really goes out to the family for their loss," Parrish Hurst, who lives across the street from the family, told WXIA. "We really have to keep an eye on our kids these days. They get into so much, so quick. So we can't take chances with our kids. So my heart goes out, and condolences, to the family for their loss."
Annette Barber, another neighbor of the family, told the station: "It just hurts so bad to have to hear this, you know, of a shooting, again, of a child getting a hand on a gun."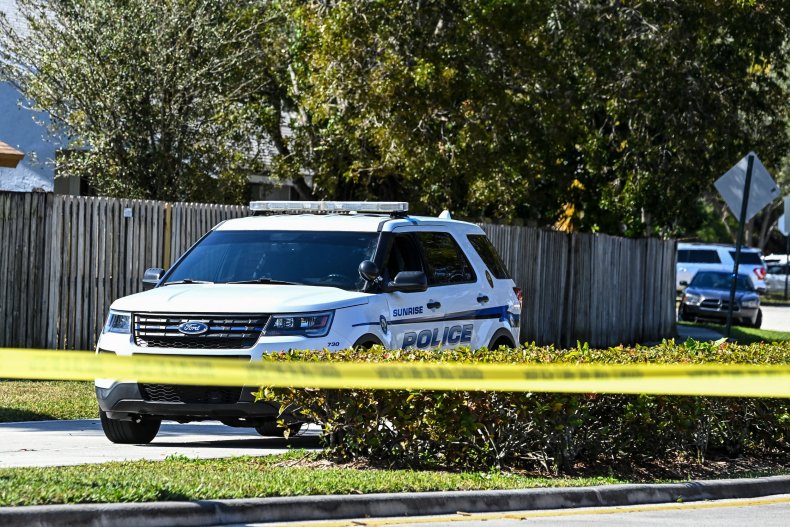 According to the Gun Violence Archive, 419 children and teenagers in the U.S. have been killed, and 1,005 have been injured in incidents of gun violence since the beginning of this year.
Each year in the U.S. "18,000 children and teens are shot and killed or wounded and approximately 3 million are exposed to gun violence," states Everytown For Gun Safety, an organization that advocates for gun control policies.
Earlier this month, a 4-year-old girl in Pennsylvania died after she was shot by her brother. Police said the girl was inside a car with her 2-year-old brother outside of a gas station when the toddler discharged the weapon.
In a separate incident in Alabama in January, a mother was charged with manslaughter after her 2-year-old son shot and killed himself. Police said that an initial investigation discovered that the child found a family member's weapon, and that prosecutors later "determined enough probable cause to charge the child's mother."
Last month in Memphis, Tennessee, a 3-year-old died after shooting himself with an AR-15. Two women—the boy's mother and her friend—were charged in connection with the incident.