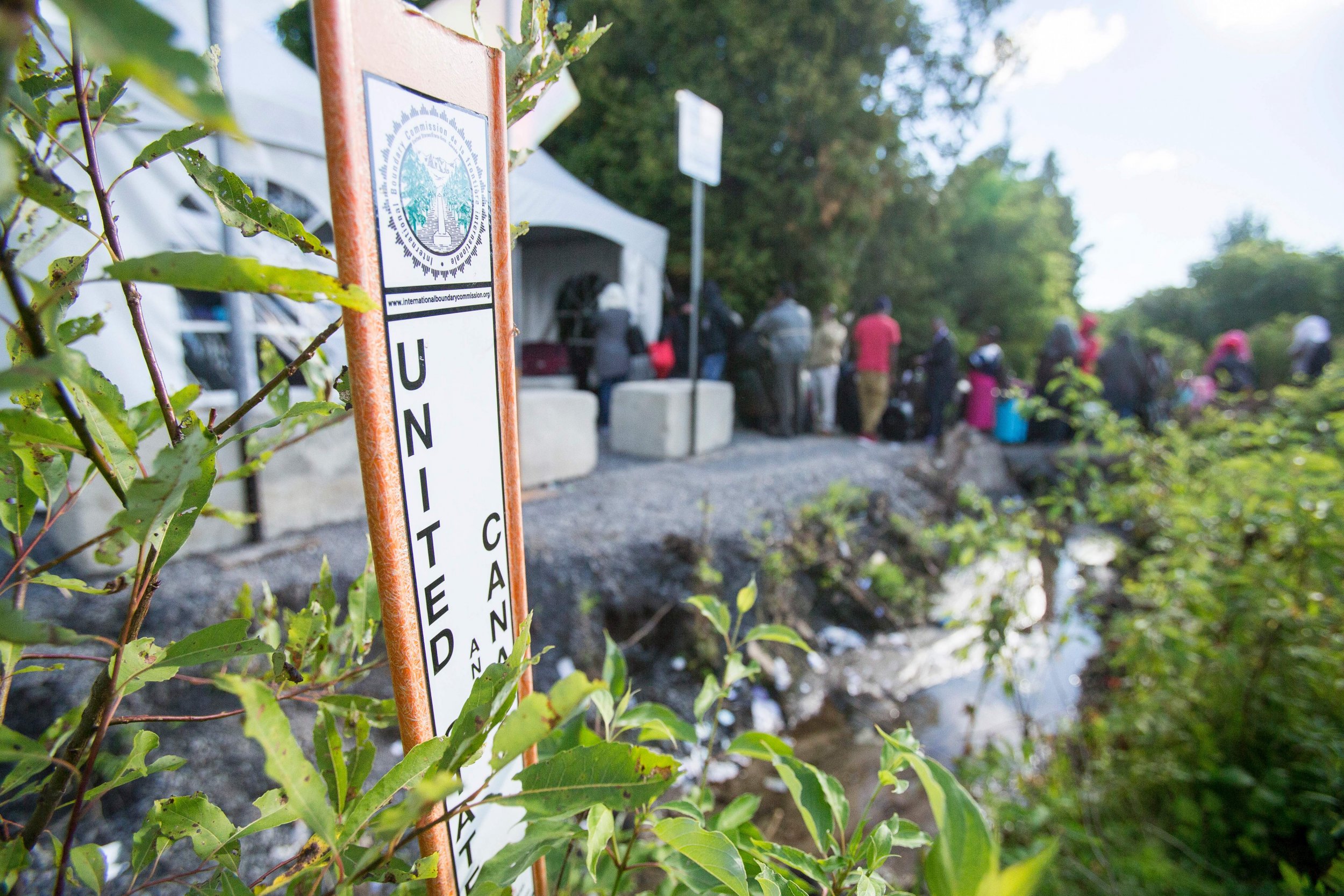 A Dominican father's journey to be reunited with his daughter came to a tragic end last month when he died while trying to cross the U.S.-Canadian border.
After flying from Santo Domingo to Toronto, Wilson Reynoso Vega, 32, traveled to the border between Quebec and New York, enlisting a smuggler to help him get into the United States, where his 11-year-old daughter had been living with her mother in Philadelphia.
As The Washington Post reported on Monday, Reynoso would never make it south of the border. The father was believed to have become disoriented while trying to make his way through marshy woods in the cold and under the cover of night before drowning on April 16.
Friends and family members told The Post that Reynoso had tried to get a U.S. tourist visa to visit his daughter, but his application was reportedly rejected for reasons that are unclear. Newsweek contacted the U.S. Department of State's Bureau of Consular Affairs for comment.
After he was rejected for a U.S. tourist visa, Reynoso sought a tourist visa to fly to Toronto, in the hope that having a Canadian stamp in his passport would increase his chances of getting into the U.S.
Rather than apply again for a U.S. visa in Canada, however, he decided to try to cross the border outside designated ports of entry, paying smugglers $3,500 to help him make the journey.
According to those who knew him, Reynoso had been well-known and well-liked in Guaraguao, the farming town he had traveled from.
"Here in the town, he was like a mayor," his brother, Wilton Reynoso, said. "Everyone knew him and loved him."
Wilton told the newspaper that his brother had wanted to find a way to get to the U.S. to be with his daughter, who he had only been able to see through regular video calls.
"For years, ever since his daughter left, he has wanted to go to the U.S.," Wilton said.
Reynoso's death came as Canadian immigration authorities sought to increase border security amid a reported increase in asylum seekers at U.S. borders and President Donald Trump's continued crackdown on immigration.
Canada was warned against launching a similar crackdown, with Center for Gender and Refugee Studies Director Karen Musalo asserting that with "the U.S. asylum system has become increasingly hostile to refugees…we hope that Canada will continue to be a beacon of hope for those whom our system has sadly failed," while delivering testimony earlier this month before the Canadian Parliament's Standing Committee on Citizenship and Immigration.
Newsweek contacted the Canada Border Services Agency for comment on this story.