Father of Four Shot and Killed While Working at Food Cart by Man Posing as Customer
Fresno, California, police are looking for a gunman who killed a local food vendor Sunday.
Lorenzo Perez, 45, was working at a food stand when a man posing as a customer approached him, Fresno Police Lt. Israel Reyes told reporters. The killer gestured to Perez to come over as if he was going to purchase something before he took out a gun and shot the food vendor on Pierce Street. The gunman took off, and Perez was rushed to Community Regional Medical Center, where he later died.
"That's four children that are going to grow up without a father in this community," said Fresno Mayor Jerry Dyer. Perez left behind his wife, Veronica, and their four children ages 15, 13, 9, and 1 month, according to Fox26 News. A GoFundMe page has raised over $70,000 for the family as of Tuesday afternoon.
"My father was a great man," Perez's son Isai said to Fox26 News. "He was a great father, a great husband, a great friend. He spread love and kindness. He was about fairness, he wanted to share his happiness. He meant no harm. He didn't deserve to go like this."
Witnesses said to Fox26 News Perez was a familiar presence in the area and often worked with his daughter. A cousin of Lorenzo told ABC 7 News that Perez had come to the U.S. from Mexico with "illusion of having a better life."
"He's out there working, trying to provide for his family," said Dyer. "He's shot in broad daylight. Executed. Enough is enough."
Perez's son said to ABC 7 he helped his father build the food cart and said his father enjoyed how customers brought him joy, but customers would grow aggressive, sometimes stealing food from the cart if they wanted items for cheaper than marked.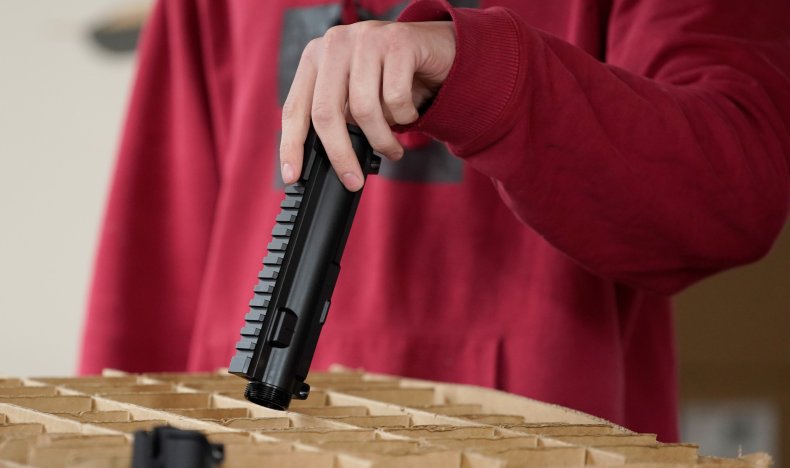 "If this suspect wanted to rob him, he could've just robbed him," said Fresno Police Chief Paco Balderrama, according to ABC. "But instead, he chose to murder this individual."
The food vendor's killing is the latest in a growing number of homicides for the city. Fresno marked a 25-year high in homicides last year, with more than 70 killings, according to the Fresno Bee. More than 300 of the city's 700 shootings were estimated by police to be gang-related, but law enforcement also credited the spike in violence to increasing numbers of gun sales last year.
Police responded to rising violence by placing more officers on Fresno's streets and directing special units of officers. So far in 2021 12 homicides had been reported in Fresno by the start of February, according to ABC30.
"The coward that murdered our food vendor, turn yourself in and face the consequences. You've brought tremendous pain to a family and our city," Fresno City Council President Luis Chavez wrote in the statement.
He implored the city to help law enforcement find the suspected killer, who was described as about 6 feet, 2 inches tall and weighing 200 pounds or more, and in his late teens or early 20s. Authorities have relied on tips and surveillance video, and Chavez thanked people who sent information to authorities, including videos, pictures and descriptions of the incident. The reward for the shooter went up to $21,000 by Monday, ABC 7 reported.
"The person who killed my dad took away a part of me," Perez's son said. "My dad went through everything for us. He took away my father. He took away the opportunity of me being with him in his last moments and its heartbreaking. I hope they find the murderer soon."
Newsweek has reached out to the city of Fresno for comment on homicides in the city but did not receive a reply by publication time.