Dad Gets 'Dream Job' at Costco After Daughter's Plea Reaches CEO
A Twitter user has proven that social media isn't all bad, after her viral Twitter thread landed a job at Costco in Michigan for her dad.
Jeff Mix, 58, had previously worked as a materials coordinator for a local hospital but was laid off due to COVID budget restrictions. His daughter Rebecca Mix, who already had a slight following thanks to her young adult writing, took to Twitter to share a discussion she had with him about his job hunt, and the help she had offered.
"My dad has been laid off due to COVID and now that he's vaccinated he's itching to go back to work, so I told him I'd help him with his resume. I asked him where he wants to work, and he said, so earnestly, 'Costco seems like a nice place,' Im gonna cry lol," she tweeted on May 6.
"He's had the same email since before I was born and it is painfully dad-like and cannot go on a resume, so I am making him a new one. I was teasing him and said I was going to make his email 'pleasehiremydad@gmail.com' and he goes, 'hey, that'd get my attention,'" she added.
Rebecca Mix endorsed her father's character through his love of nachos, posting a picture of his cooking and writing: "Costco, Ik ur not on Twitter but if you see this please don't let him down. My dad is very nice, look at how proud he is."
She explained to Newsweek exactly why Costco had been her dad's job of choice: "Costco has always been known locally as kind of a 'dream spot' because the Midwest has no shortage of thankless, underpaid labor jobs for working class folks, and— at least here in the Midwest—they built a reputation for really solid starting wages, benefits, and a culture that treats their employees well."
Rebecca Mix told Newsweek she had only posted the tweets in hopes "maybe someone that followed me on there would have a relative that worked at a local store they could put us in touch with.
"I also just thought his very specific goal of 'I want to work at Costco' was charming and dad-like, and I'd shared stories about him before that made people laugh, so my twitter friends were no strangers to hearing quirky updates about him. Never in a million years did I think it'd make it as far as it did," she added.
What she didn't expect however was that Costco's CEO Craig Jelinek would see the tweets and make contact.
Soon enough, a manager at a local Costco store in Michigan contacted her through Facebook, writing: "Our CEO was made aware of your tweet regarding you dad wanting to work for Costco and it's made its way to my desk through various channels. I don't use Twitter, so that is why I am reaching out to you via Facebook."
The manager then prompted her to get Jeff Mix to apply for an available position at the store.
"My dad has no idea how Twitter works, but he's very excited and wants me to tell all of you thank you for caring about him wanting to work at Costco," she wrote in a tweet.
Jeff Mix got through to the interview process, in which Rebecca Mix said he didn't mention the Twitter saga because he "didn't want to get into all that." She says this is "dad-speak for 'I am still very confused by that part, so I figured i'd best leave it alone.'"
After the initial tweet gained over 7,000 likes, followers were eager to find out what happened, but were left with radio silence for three weeks. Until on June 8, Rebecca Mix simply posted an image of her dad's new Costco name tag. "GUYS," she wrote.
"Last Tuesday, a text from my dad popped up from my phone. It was just a picture, and the words: Thank you. A picture of his new Costco badge," Rebecca Mix wrote in The Guardian.
Jeff Mix started his new role on June 10, and Twitter has been updated with how it's been going—well. According to Rebecca Mix, her dad's been humble about the whole experience, and didn't initially tell anyone, or really understand, that he was the Michigan-Costco-famous "Twitter guy."
"My dad was so underwhelmed," Rebecca Mix explained to Newsweek. "It was driving me nuts! When all this was going down, my boyfriend said, 'This is a thousand times funnier, because it's happening to someone who has no concept of how bonkers this is,' which is completely accurate. My dad is very old school and can barely work the Gmail app; he doesn't understand social media in the slightest, so it didn't really click for him how wild this situation was, even after the interviews. He was pleasantly surprised by how quickly things moved, and hopeful, but that was about it. I remember sending him the twitter thread to show him that thousands of people had liked it, and it didn't really mean anything to him.
"The twitter thing finally started to click after he got hired. When they were showing him around on his first day, a bakery employee off-handedly said, 'I wonder when they'll hire the Twitter guy.' My dad finally fessed up and said he was the Twitter guy, and everyone in the store lost it, and said they'd been trying to figure out what Michigan store it was," she added.
"He called me yesterday to tell me it was on the news, and said when he got to work, a ton of customers had stopped by and asked to 'meet the Twitter guy,' so I think it's finally starting to hit him that something very strange and out of the ordinary happened. He told me he should add 'the Twitter guy' to his badge."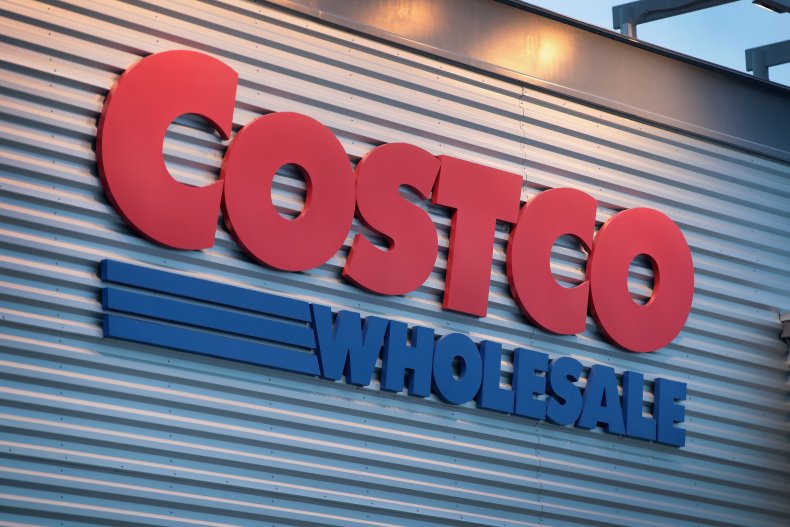 Update 6/16/21, 10:25 a.m. ET: This article was updated with comment from Rebecca Mix.