Father Jailed for Hiring Hitman to Break Son's Fingers After Finding Out He's Gay
A man in Italy has been sentenced to two years in prison after hiring a hitman to break his son's fingers because he is gay.
The 75-year-old man paid an assailant €2,500 in April to attack his 43-year-old son and his partner, as well as to damage the couple's car.
But the plot apparently fell through when the hitman told the intended victim, who is a surgeon.
"My son is a thug, break his fingers," the father allegedly told the hired attacker.
Italian media reported that the retired defendant was also accused of assaulting his wife, from whom he had separated after more than 40 years of marriage.
In February, the defendant had hired two men to beat his son's partner, which resulted in the victim requiring hospital treatment.
The dispute between the unnamed son and his father, from suburbs south of the Italian city of Turin, started four years ago over a beach house in France and escalated when the younger man reportedly intervened in a physical fight between his parents.
The father is said to have threatened to have his son's legs broken at the time.
He also filed a police complaint against his son in an attempt to appear as the victim, falsely claiming that his son had removed some of his teeth without permission.
The prosecutor in the case said the son and his mother had developed a "well-founded fear for their safety and that of the people connected to them, forcing them to alter their habits."
The son told investigators he felt he was being followed, forcing him to change the locks at his home and relying on friends to travel with him for protection. "Apart from the patients I knew, I was afraid to make visits, never knowing who I might meet," he said.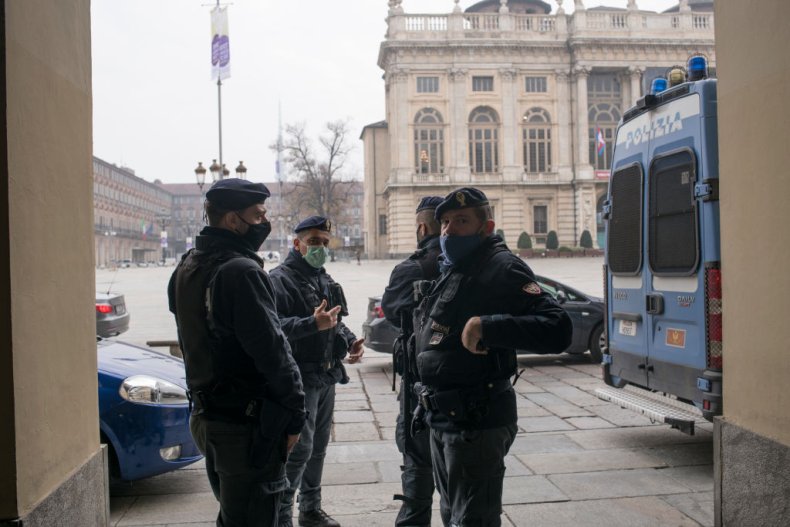 The father was charged with aggravated assault and stalking and was this week sentenced to two years in jail.
Arcigay Torino, an LGBT rights group based in the city, wrote in a post on Facebook that the sentencing offered closure for the victim, who was targeted simply "because he loves another man."
The group said: "Arcigay Torino expresses solidarity with the victim: no person should live in fear because of their sexual orientation or gender identity. Precisely for this reason, we underline the importance of a law that will protect LGBTQIA+ people from such abuses."
Italy's lower house of parliament gave the green light last month to a law that would make violence against women and LGBT people a hate crime.
The bill, which would also see those found guilty of such attacks facing longer prison terms, needs final approval from the upper house before it becomes law. It is expected to clear that hurdle in the coming months.