Father Kills Family, Himself in Suspected 'Murder-Suicide'
A man is suspected to have killed his wife and daughter before dying himself in what Florida authorities say they believe was a murder-suicide incident.
The three deceased individuals were found at their home by Orlando police late Thursday morning after officers arrived to conduct a wellness check. When no one answered the door, officers began inspecting the home and spotted what Orlando Police Chief Orlando Rolón described as a "potential victim" through a bedroom window. Officers then forced the door open and found the three bodies inside.
"We believe a 48-year-old mother and her 16-year-old daughter were killed by the husband and biological father of the child, before the suspect may have committed suicide,' Rolón told reporters during a Friday press conference.
The names of the deceased have not yet been publicly released, nor have details regarding how they died. Detectives said it was not yet known exactly when the three individuals died but said investigators believe it was "within the past few days."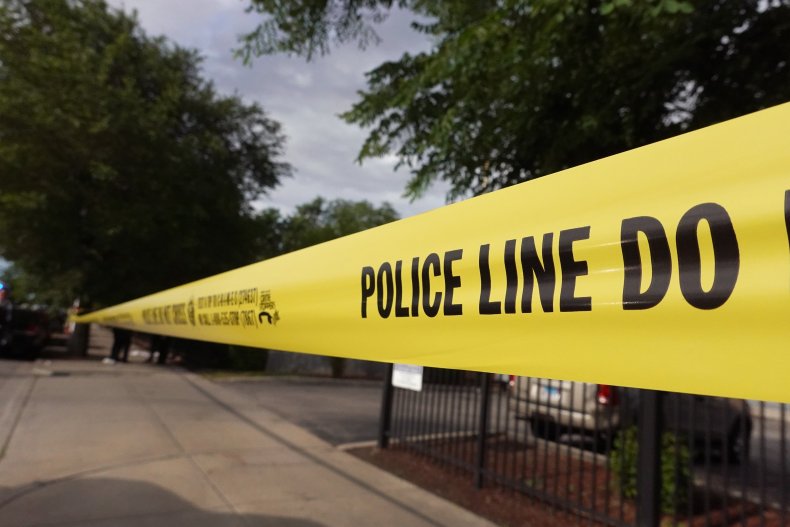 According to Rolón, the family of three moved to Orlando over the summer after previously living in New Jersey. The woman's extended family lives in Spain, while the man's extended family lives in Venezuela, Rolón said. The husband and wife moved "unexpectedly" to the U.S. shortly before their daughter was born, and the man had then "restricted" the extent to which his wife could speak with her extended family, he added.
"The suspect very early on restricted the communication his wife could have with her family for many, many years," Rolón said.
Before the bodies were found, the woman's sister, who lives in Spain, had asked an Orlando-based cousin to check on the family. The woman's sister had told authorities she hadn't heard from the family in "a number of days," Rolón said. When the cousin didn't get a response at the home, they called authorities to step in, detectives said.
Orlando officers said they believe there is no threat to the community and that they believe this was an isolated incident. Investigators will focus primarily on the family's time in New Jersey due to how recently they moved to Florida, authorities added.
While detectives said there had been no prior police calls to the Orlando home and no "indicators" from neighbors nearby that anything was wrong, authorities said some "red flags" were already beginning to emerge, citing specifically the woman's isolation from her family.
Authorities called upon residents to be aware of those red flags and ask for help if they or someone they know is struggling with domestic violence.
"All people in this country have a legal right to be protected or be assisted when they are in an abusive relationship," Rolón said. "It doesn't matter what status you have in this country. Those services are available to you."
When reached later Friday for comment, the Orlando Police Department told Newsweek officers could not yet provide any additional information due to the active nature of their investigation.
Updated 11/05/2021, 2:48 p.m. ET: This article has been updated with a statement from the Orlando Police Department.