Marysville-Pilchuck Gunman's Father Sentenced to 24 Months in Prison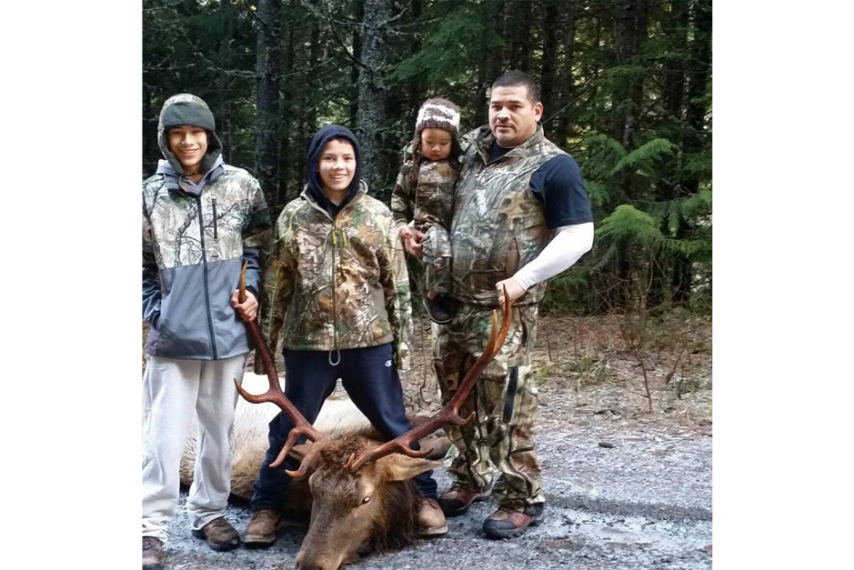 Updated | The father of Jaylen Fryberg, who killed four friends and himself at Marysville-Pilchuck High School in Washington state in October 2014, was sentenced Monday to 24 months in federal prison and three years of probation, according to local news outlets. A jury in federal court had found Ray Fryberg Jr. guilty on six counts of illegally owning guns, including the one Jaylen used in the school shooting.
The sentence is less than the 33 months in prison and three years of supervised release that federal prosecutors had recommended. Each count carried a maximum sentence of fines and 10 years in prison.
Families of Jaylen's victims attended the sentencing and prosecutors read statements some of them had written. Lincoln Beauregard, a lawyer for the victims' families, tells Newsweek, "They appreciate the work of the Department of Justice, they appreciate the process. Some of them said that yeah, more time would have been good, but the bigger concern was that Raymond Fryberg never seemed to really truly apologize or express true remorse for the families and seemed more concerned about himself. There's a sense of a lack of closure."
Fryberg spoke in the the packed courtroom, but Beauregard says, "His words were more to the tune of, 'I'm sorry that we're here and I'm sorry that I'm being convicted.'"
Fryberg's lawyer, John Henry Browne, was not immediately available for comment.
Following his client's guilty verdict in September 2015, Browne said the case should not have been tried in Seattle because of its proximity to where the school shooting happened, in Marysville. He indicated at the time that he might appeal the verdict.
Fryberg is a member of the Tulalip Tribes. Following the shooting involving his son, the deadliest in a high school in more than a decade, Fryberg lost his job and faced death threats and vandalism, his lawyer has said.
According to court filings, Fryberg lied on forms when purchasing several guns, saying he was not the subject of any domestic violence protective order when in fact he was. That order would have prohibited him from possessing firearms.
"The offenses Fryberg committed and the manner in which he committed them are very serious," federal prosecutors wrote in a sentencing memorandum filed before the sentencing. "His actions show a callous disregard for the firearms law."
Referring to the school shooting, they added: "It cannot be ignored that Fryberg's unlawful possession of the Beretta PX4 Storm, a .40 caliber handgun, is indirectly related to the use of that handgun by his 15-year-old son on October 24, 2014."
In a separate sentencing memorandum, Browne described Fryberg as "a grieving father whose world shattered beyond any hope of repair on October 24, 2014." He added, "As the dust began to settle and the Frybergs slowly came to terms with what happened, the federal government pounded on their door" with the firearms charges.
In the memorandum, Browne called the recommended 33 months "unreasonable" and instead asked for two years of probation or three months in "community custody." He wrote, "Mr. Fryberg is the backbone of his family; Removing him would undeniably cause further irreparable damage to the family structure."
Browne also wrote that Fryberg "became the poster child for what many believe are legislative deficiencies in the current system for firearm background checks." Indeed, following Fryberg's arrest, the United States Department of Justice announced a new program to better exchange crime information for background checks with tribal governments.
Fryberg's sentencing comes a week after President Barack Obama said he would take executive action to enhance gun-control measures.
In interviews with Newsweek last year, tribal members and family members of the school shooting victims said Fryberg had a reputation for his behavior and should be held accountable for his son's actions.
"He may be standing in front of the crowd leading the drum song and looking like he's a spiritual person, but he does got skeletons in his closet," Kristie Fryberg, Ray Fryberg's cousin and the mother of a girl who was sitting with Jaylen and the victims when he opened fire, told Newsweek last year.
"The general impression of many people who both know him personally and know him by reputation is that he has rarely if ever been held accountable for his behavior, his actions, the manner in which he treated his children, the manner in which he generally behaved," Ann Deutscher, a lawyer for the families at the time, said last year.
Last week, the families of Jaylen's victims—Gia Soriano, Zoe Galasso, Shaylee Chuckulnaskit, Andrew Fryberg and Nate Hatch, who survived the shooting—filed a claim seeking $60 million to $110 million in damages from Fryberg and the Marysville School District. Browne said at the time he had not yet heard about the claim. "I don't see how Mr. Fryberg Jr., my client, would be complicit," he added.
In court filings, Browne had urged the judge not to allow the shooting victims' families to address the court, "as such testimony would be purely emotional, unrelated to the offense for which Mr. Fryberg stood trial."
A reporter for local station Komo 4 News said Fryberg will self-report to a federal prison in Oregon for the two-year sentence. Another local reporter, for the Everett Herald, also confirmed the sentence, as did the lawyer for shooting victims' families.
This article has been updated to include comments from Lincoln Beauregard, the lawyer for Marysville-Pilchuck High School shooting victims' families.