Father of Slain Palestinian Teen Calls on Israel to Demolish Murderers' Homes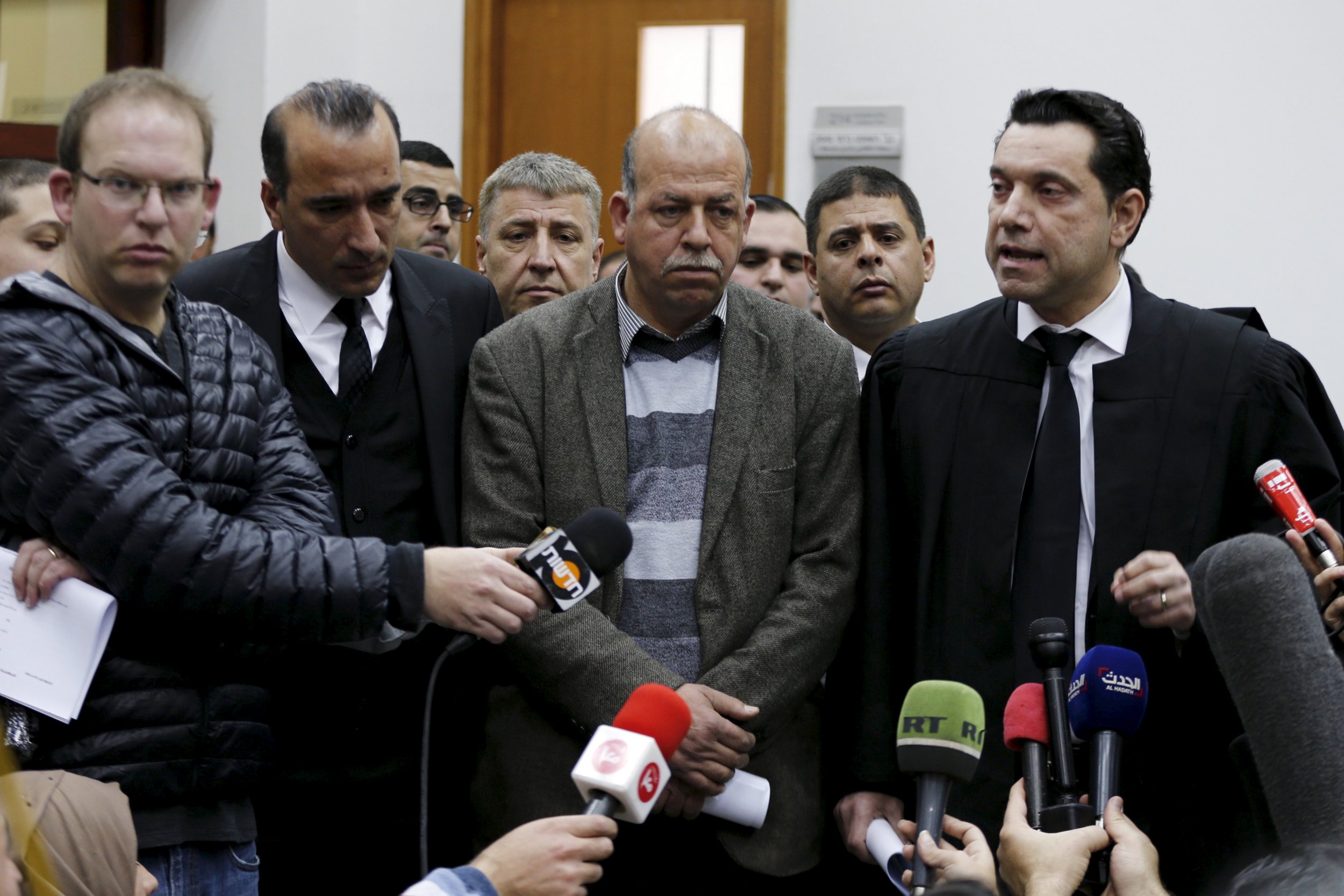 The father of Mohammed Abu Khdeir, the Palestinian teen who was kidnapped and burnt alive by Jewish extremists in 2014, has demanded that the Israeli government demolish the family homes of his son's murderers and remove their Israeli citizenship, following their sentencing on Thursday.
In a phone call with Newsweek from Jerusalem, Hussein Abu Khdeir condemned the sentence handed down to two of the three killers as too lenient. Jerusalem District Court sentenced the first killer, 17, to a life sentence for helping to pour the gasoline on 16-year-old Khdeir before he was set on fire, plus another three-year sentence, and ordered him to pay $8,946 in reparations to two Palestinian families.
The court sentenced the second killer, aged 16, to 21 years in prison for assisting in Khdeir's murder. Both minors, neither was identified by the court. The court has not yet sentenced the third suspect, 31-year-old Yosef Ben-David, as they take time to consider his defense's claim that he was not responsible for his actions because of mental illness.
"It's like they burnt Mohammed again," says his father in reaction to the sentencing. "It's too light of a sentence for the people who burnt him alive. A [Palestinian] kid throws a rock, he will get that same sentence."
He continues: "They kidnapped him, burned him alive and [the court] gives him this sentence. This is not fair, it is not justice. Next week, we are going to ask the [Israeli authorities] to demolish their homes and take away their Israeli IDs."
In response to deadly stabbing or shooting attacks committed by Palestinians against Israelis, Israeli authorities demolish the family homes of those implicated in the crime. Palestinians say that the same policy is not enforced for Jewish attackers.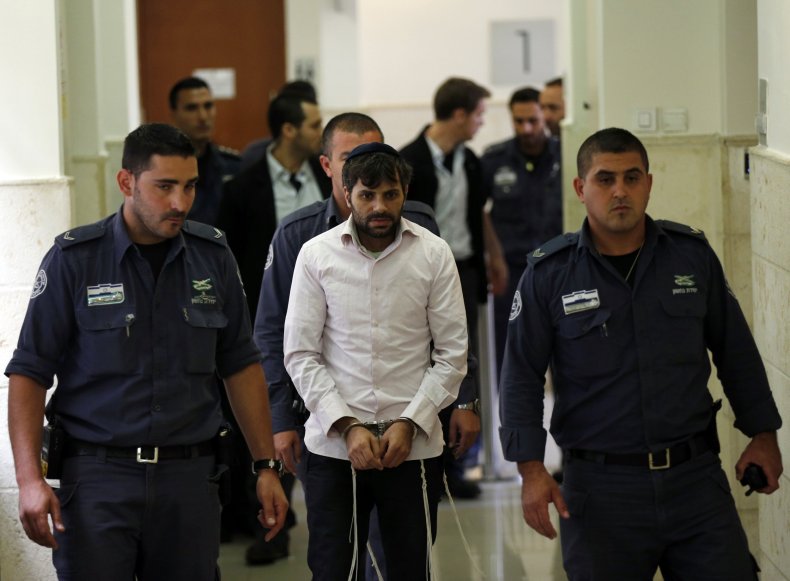 Mohammed's father says his family will appeal the court's decision and will take action against the Israeli authorities for not sufficiently punishing his son's killers. While he is not confident of victory in the Israeli justice system, he says that they will continue to fight in the hopes of stopping another Palestinian from suffering the same fate as his son.
"We are going to go to a higher court and we are going to sue the government and the police," he adds. "We don't believe in the Israeli justice…. We don't believe that we are going to win anything with them."
"We are going to be after them so nobody else will suffer the way we suffered, and [to prevent] the burning of another Mohammad Abu Khdeir."
Khdeir's murder—which, it was revealed in the trial, was carried out in response to the kidnap and murder of three Israeli hitchhikers in the West Bank—set off a chain of events that led to riots in east Jerusalem and the West Bank, and eventually resulted in the seven-week Gaza conflict in 2014.
According to the trial, Khdeir was waiting outside a mosque in East Jerusalem when his killers abducted him on July 2, 2014. They took him to a secluded area in Jerusalem Forest, where two of the killers held him down before Ben-David ordered them to "end him." One of them choked him and then Ben-David beat him over the head with a crowbar. The three then doused Khdeir in fuel and, while he was still alive, set him alight.