Le Spiderman: Father of Paris Boy Saved by Mali Migrant Was 'Playing Pokémon Go' During Rescue
The father of the young boy who was dramatically rescued from a Paris balcony by a Malian migrant was not watching his child because he was out playing Pokémon Go, prosecutors said.
The father of the 4-year-old boy has been arrested on suspicion of "failure to meet parental obligations" after a video of Mamoudou Gassama, dubbed "Le Spiderman," scaling the apartment building's front to rescue to boy was seen around the world.
Gassama, 22, who was living in Paris illegally at the time, was later granted French citizenship by President Emmanuel Macron and offered a job as a firefighter, thanks to his heroics.
Paris prosecutor François Molins told the BFM television network that the child's father had gone grocery shopping but was delayed in coming home because he decided to play the smartphone game after leaving the store.
"He is devastated because he realizes what he did and the tragic consequences that it could have led to," Molins added.
The boy's mother was not in Paris at the time, as she was with family members on France's Réunion Island, in the Indian Ocean. The boy had left the island to join his father in the French capital a few weeks ago, with the mother and couple's second child due to join them in June, the BBC reported.
The boy's mother told TV channel Antenne Réunion that the father was not used to looking after the 4-year-old. "I can't justify what my husband did. People will say it could have happened to anyone, and it has happened to other people. My son was just lucky," she said.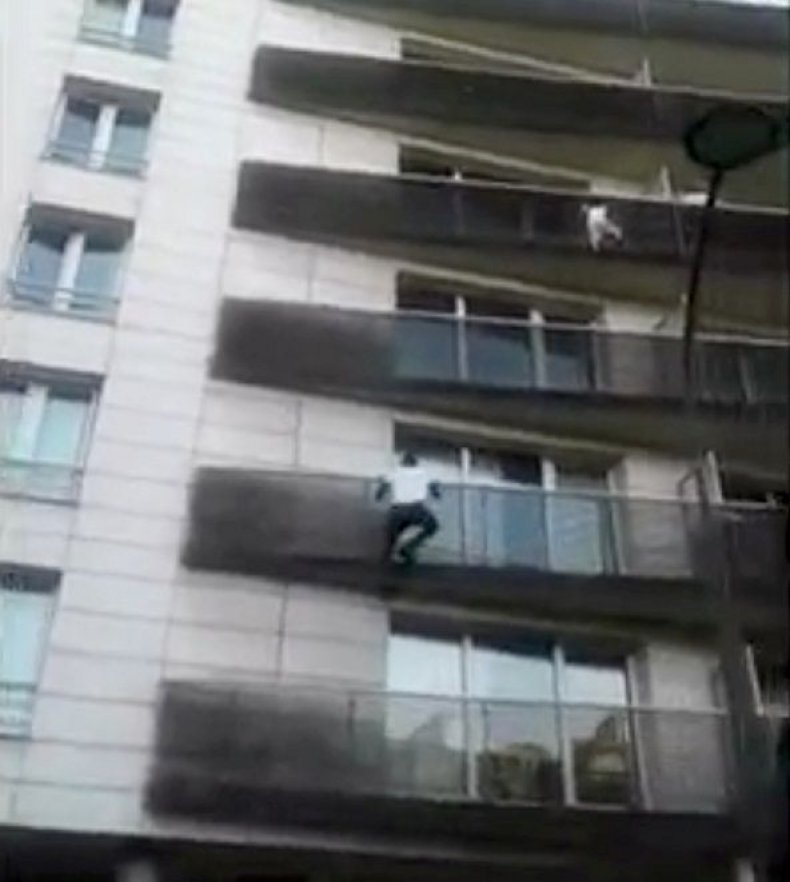 The father, who has not been named, is due to appear in court in September to face neglect charges.
Following the rescue, Gassama was invited to the presidential Élysée Palace by Macron, where he received a gold medal for courage and devotion.
"You have become an example because millions of people have seen you. It is only right that the nation be grateful," Macron told Gassama, before informing him that his immigration status would be "put in order," Agence France-Presse reported.
Gassama told Macron that God "helped me" during the rescue. "When I started to climb, it gave me courage to keep climbing," he said, according to the Associated Press.
Gassama had been working in construction after he arrived in France illegally to join his brother, who has been in the country for decades. He had been granted the right to live in Italy after landing in 2014 following a hazardous journey across the Mediterranean Sea from Libya.