Father of Parkland School Shooting Survivors Fatally Shot During Convenience Store Robbery
The father of two students who survived the school shooting at Marjory Stoneman Douglas High in Parkland, Florida, was fatally shot at his convenience store during a robbery, the Broward Sheriff's Office (BSO) said.
Ayub Ali, a 61-year-old father of four, was shot Tuesday, after the suspect entered Aunt Molly's Food Store at 1691 S. State Road 7 in North Lauderdale, Florida. Police said the suspect forced Ali into his back office, where he shot him, WTVJ reported.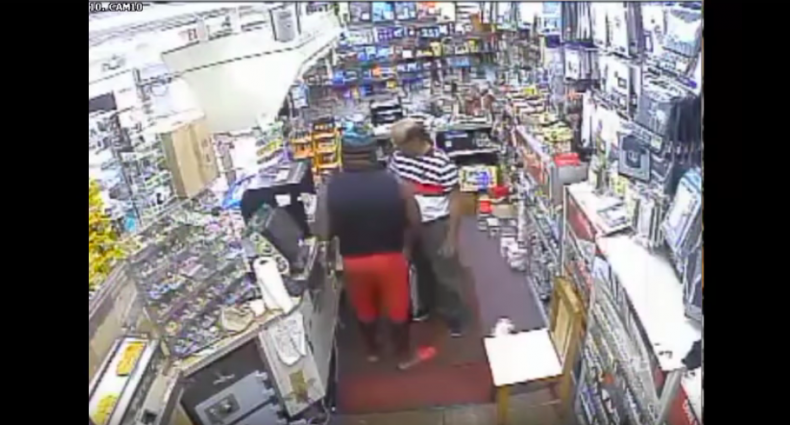 "He took money from the cash register and left. The thief returned shortly after and shot Ali," the sheriff's office said in a statement.
Deputies from Lauderdale Lakes and Tamarac Fire Rescue transported Ali to Fort Lauderdale's Broward Health Medical Center. He was pronounced dead at the hospital.
The BSO released surveillance video on Thursday showing the man detectives said shot and killed Ali. "The suspect wore a black vest, reddish-orange shorts with a black and white stripe on the sides, reddish-orange slides and a skull cap with 'Miami' stitched on the front," BSO said in its statement.
Ali's son and daughter survived the Parkland shooting on February 14, according to The Miami Herald. A family friend told WTVJ that the daughter was in a classroom at the school's 1200 building, where the shooting occurred. Seventeen people were killed, and 17 others were injured during the massacre.
Family and friends set up a memorial for Ali, who was born in Bangladesh, at the convenience store on Thursday. "I can't believe this. It happened during a robbery in his own store," family friend Joaquin Nieves told WFOR-TV.
Nieves continued, "Please, anyone knows anything, tell them to speak up. Tears me apart. I hope somebody seen something. Somebody call the cops. Please, let's stop the violence."
A family spokesman, Mirza Mustaque, who is from the same village in Bangladesh as Ali, told WFOR-TV that the store owner was "a very generous person" and "like my younger brother." "These things happen, but this is so unfortunate," he said.
Anyone who might have information is urged to call BSO Homicide Detective James Hayes at 954-321-4231. Those with information can also call Broward Crime Stoppers at 954-493-TIPS, or visit browardcrimestoppers.org. Anonymous tips leading to an arrest are eligible for a reward of up to $3,000, WTVJ reported.