Father Reunited With Missing Daughter 24 Years After Toddler Disappeared While He Was at Work
A Chinese family was reunited with their missing daughter on Tuesday after searching for her for 24 years.
In January 1994, Wang Mingqing and Liu Chengying lost their 3-year-old daughter, Qifeng, when they were selling fruit at a roadside stall in Chengdu, a southwestern city in China.
The couple, who were fruit vendors, were busy running their stall when Qifeng wandered off. "It was only five minutes and then my daughter was gone," Wang told the West China Daily.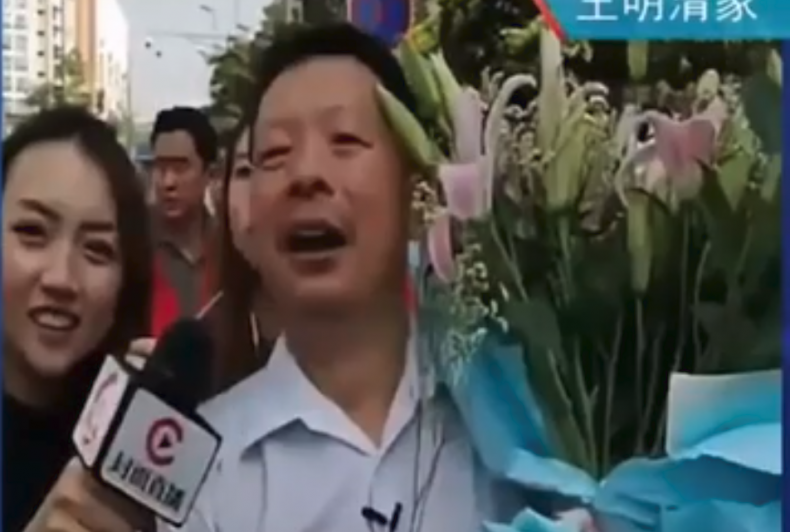 After years of searching went in vain, the pair had a second child, though they say they never stopped looking for Qifeng. Wang even became a taxi driver in 2015, a move he made in the hopes he would pick her up as a passenger one day, according to local media.
Earlier this year, Qifeng, now 27, who had grown up with the name Kang Ying, came across a social media appeal post and reached out to the couple who she thought might be her parents. At their meeting for the first time in 24 years in Chengdu, Wang hugged his daughter and told her: "Daddy loves you."
Kang said she was adopted as a child and was raised in a town only 12 miles away from where her biological parents lived. She is now a mother to two children of her own.
Over the years, the couple distributed thousands of flyers and posted countless appeals on social media. As a result, many young women reached out to the couple. However, DNA tests disproved all these previous claims.
On Sunday, Kang took a DNA test, which officially confirmed that she was the daughter Wang and Liu had been searching for, reported South China Morning Post. Kang now lives in Jilin, a northeastern province in China.
The details surrounding Kang's disappearance have not yet been revealed.
Missing children have always been a long-standing issue in China. Although there aren't any official statistics to indicate a true figure, tens of thousands of youth are thought to be kidnapped and sold for adoption every year.