The father of Rust armorer Hannah Gutierrez-Reed told police he believes live ammunition could have been brought to the film's set from a separate project that he had worked on, according to a search warrant affidavit filed Tuesday by the Santa Fe County Sheriff's Office.
The information gives authorities a new lead into the source of the live ammunition that was involved in actor Alec Baldwin's fatal shooting of cinematographer Halyna Hutchins on the New Mexico movie set.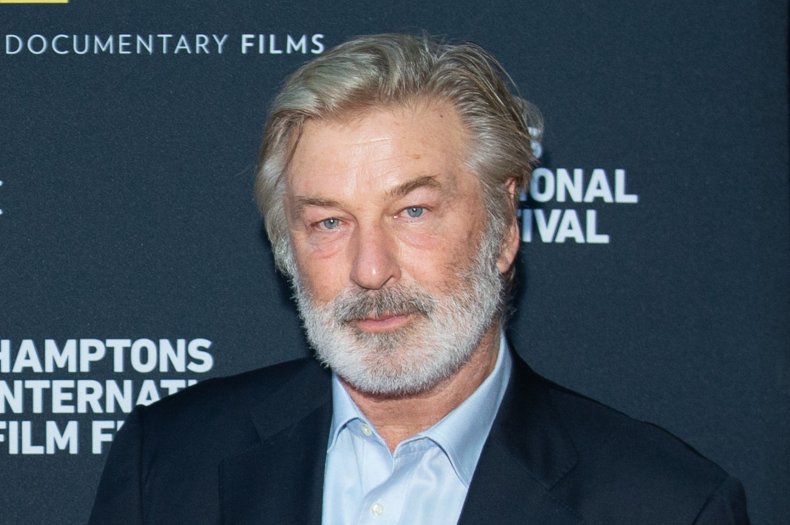 The Associated Press reported that the affidavit shows Thell Reed, who is himself an armorer, told police he brought live ammunition to a movie he had worked on with another armorer, Seth Kenney.
The ammunition was intended for a firing-range training session for actors. When the elder Reed tried to get the live ammo back from Kenney, he said he was told to "write it off."
The search warrant affidavit is for Kenney's New Mexico business, a prop company named PDQ Arm & Prop LLC. The company had provided movie-prop ammunition and weapons to Rust. According to the affidavit, Kenney told a detective on October 29 that "a couple years back, he received 'reloaded ammunition' from a friend."
Kenney worked alongside Gutierrez-Reed on Rust, and Thell Reed speculated that Kenney brought the live ammo along with him to the New Mexico set.
The affidavit also included hints as to how the live bullets could have been mistakenly placed into the gun.
Investigators said Gutierrez-Reed loaded the gun with five dummy rounds on October 21. However, she allegedly struggled to add a sixth round before a lunch break, and the gun was locked in a truck. Following the lunch break, a final round was added.
Gutierrez-Reed said that "the guns were checked on set, however she 'didn't really check it too much' [the firearm], due to it being locked up at lunch," according to the affidavit.
Jason Bowles, a lawyer for Gutierrez-Reed, said in a statement that the information revealed in the warrant represents "a huge step forward today to unearth the full truth of who put the live rounds on the Rust set."
In early November, Bowles said during an interview on NBC's Today show that somebody involved with Rust may have wanted to "sabotage the set, want to prove a point, want to say they're disgruntled, they're unhappy."
Newsweek attempted to contact PDQ Arm & Prop for comment but was not successful.