A man is alleged to have shot and killed a 17-year-old boy he reportedly found in his daughter's bedroom, police say.
John Moore, 56, was arrested and charged with second-degree murder on Monday.
Just days earlier on May 6, officers were called to 1736 Edward Avenue in North Memphis, where they found an unresponsive male suffering from a gunshot wound, the Memphis Police Department said in a statement.
The victim was pronounced dead at the scene and later identified as a Raleigh Egypt High School student, according to Memphis Local 24.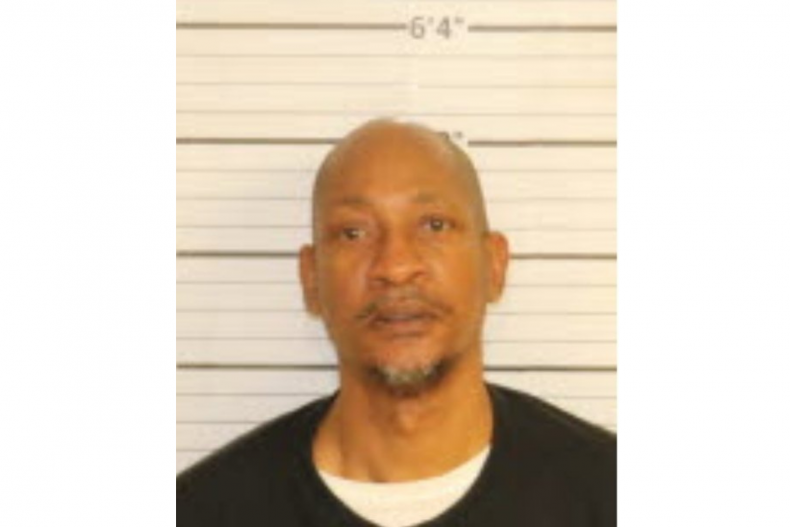 Moore allegedly shot the teenager after he found him inside his daughter's bedroom in the family home on Edward Avenue, according to a court affidavit as reported by WMC Action News.
Investigators say a fight broke out between Moore and the victim who was shot as he was leaving the scene.
The teenager's body was found in front of a home just a few houses away with several gunshot wounds early on the morning of May 6, WREG reported.
The victim's sister reportedly contacted police that day, telling investigators she hadn't been able to find her brother since dropping him off at a home on Edward Avenue the afternoon before.
A woman also told detectives her fiancé, Moore, had discovered the teen in his daughter's bedroom, according to an affidavit as seen by the outlet. The woman said she heard gunshots and claimed Moore told her he shot at the boy as he ran away down the street.
Moore is currently in custody on a $250,000 bond, WREG reported.
Newsweek has contacted the Memphis Police Department for comment.
Last month, police charged three people in connection with the fatal shooting of a pregnant teenager, including the man who is believed to be the baby's father.
Mother-to-be J'Lyn Quinones, 18, was shot dead as she crossed the street with a friend in Capitol Heights, Maryland, on the afternoon of April 22, according to police.
Officers saw the pair were in distress and running toward Southern Avenue and found both had been shot. They were quickly rushed for emergency medical treatment, but Quinones died of her injuries shortly after they arrived.
Her unborn baby was delivered during emergency surgery, according to a statement released Sunday by the Prince George's County Police Department (PGPD).
Officers later apprehended Malik Johnson, 21, his brother Michael Johnson, 22, and 23-year-old Bianca McDuffie, all of Washington D.C., in connection with the shooting.
Malik Johnson was charged with first and second-degree murder as well as "two counts of attempted first and second degree murder in connection with the surviving shooting victim as well as the newborn baby."
Michael Johnson and McDuffie were charged with accessory after the fact—first-degree murder—for allegedly assisting Malik in evading arrest after the shooting. All three were found in McDuffie's home.