On Capitol Hill, Virginia Shooting Victim Alison Parker's Father Demands Gun Laws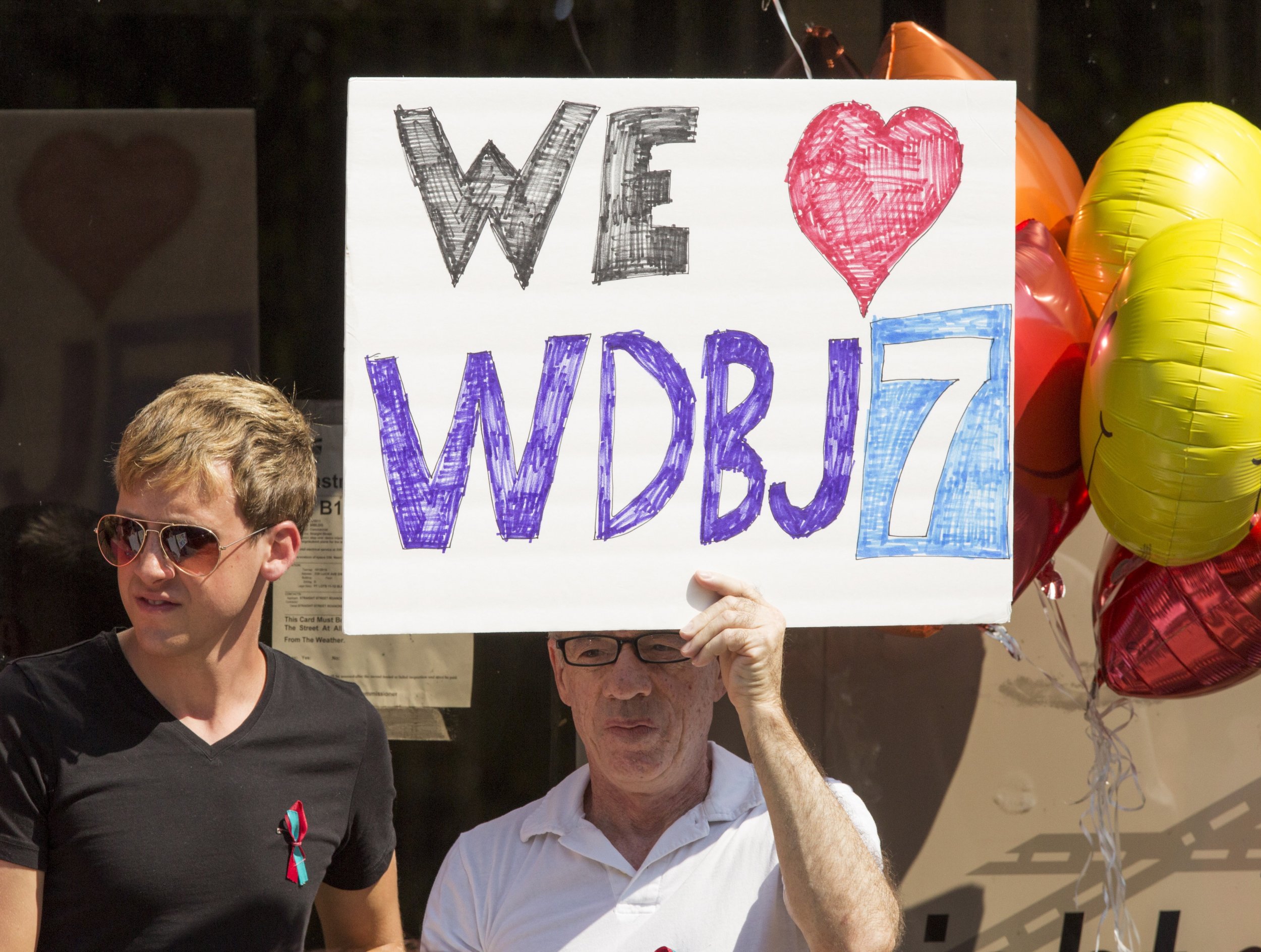 Updated | Andy Parker, the father of a TV journalist fatally shot in Virginia on live TV last month, was on Capitol Hill Thursday to demand legislators pass stronger gun laws.
In his first trip to Washington, D.C., since his daughter's death, Parker was joined by legislators and several gun violence survivors and families of victims at the rally, titled "Whatever It Takes." Two days earlier, congressional leaders had returned to Capitol Hill from their summer recess.
Reporter Alison Parker and photojournalist Adam Ward were interviewing a source at Bridgewater Plaza in Moneta, Virginia, on August 26 when a gunman approached and fatally shot them during their live broadcast. The suspect later was identified as one of their former WDBJ7 news station colleagues, Vester Flanagan. The third victim, Vicki Gardner, who was being interviewed at the time of the shooting, was injured but survived the attack.
The day after the shooting, Andy Parker during multiple appearances with news stations called on lawmakers to enact stricter gun laws. He promised to do "whatever it takes to get gun legislation to shame legislators into doing something about closing loopholes" and instituting background checks. Federal law currently only requires background checks on gun sales through licensed dealers.
As part of a national day of action on Thursday, Everytown for Gun Safety and Moms Demand Action for Gun Sense in America rallied in more than 50 communities across the country to call on Congress and state leaders to take action against gun violence. Everytown and Moms Demand Action advocate for stronger gun laws.
"I know that weakening the stranglehold of the gun lobby won't happen overnight. I know, too, that passing background check laws won't prevent all acts of gun violence from taking place. But we must keep the pressure on our lawmakers until they do the right thing. And if they won't, find their replacement," Andy Parker said.
Virginia Governor Terry McAuliffe, a longtime supporter of universal background checks, told the crowd in the country's capital that it's time for legislators to pass new gun laws.
"I am sick and tired of gutless politicians who are scared" of the National Rifle Association, said McAuliffe, who is a gun owner. "It is time to act. How many of these rallies do we have to have?"
This story has been updated to include remarks from the event on Capitol Hill.