Father, Son Gunned Down in Ambush at Self-Service Carwash: Police
A father and son were shot on Friday night while at a self-service carwash in what police have called a robbery and ambush.
Called to the scene at around 9:40 p.m., Houston police officers determined the father to be dead at the scene from his injuries. The son, whose age has not been released to the public, was still alive and was taken to a nearby hospital.
The pair had been washing their pickup truck when two men in ski masks ambushed and robbed them at gunpoint, police told local outlet ABC 13 News. As the incident played out, the suspects reportedly began pistol-whipping the son. At one point, as the younger victim tried to escape the scene, the suspects shot him in the leg.
"Once that happened, the second suspect, also armed with a pistol, turned and shot the father in the carwash bay," said officer Michael Chaney, according to ABC 13.
The robbers are believed to have fled the scene on foot.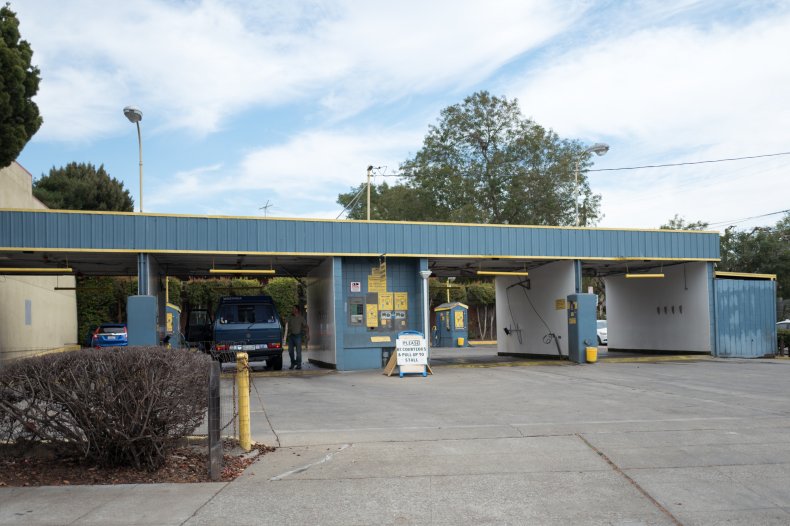 Few details about the victims have been released at this time, though the Houston Chronicle reported that the father was in either his 40s or 50s. Little is known about the two suspects whom police are now pursuing.
Officials said that the investigation into the shooting is ongoing and that one witness who heard the gunfire has already been questioned. Police are also in the process of reviewing security camera footage from a nearby business.
Police have asked anyone with information relevant to this case to reach out to the HPD Homicide Division at 713-308-3600 or Crime Stoppers at 713-222-TIPS.
Newsweek reached out to the Houston Police Department for a comment and will update this article with any response.
A similar attack played out at another Houston carwash early last year, according to local news station KHOU 11 News. In February 2021, a shooting broke out between a would-be robber and the passenger of a wrecker that had pulled into a carwash around midnight.
As the passenger attempted to start the washing process, the suspect approached and tried to rob him. In the ensuing confrontation, the suspect shot the passenger in the abdomen before fleeing. The victim was able to pull his own gun and fire off at the robber as they ran.
Following a short chase with police, the suspect was bitten and subdued by a K9 unit. He was taken to the hospital for treatment and faced charges of aggravated assault.