'Father of Taliban' Stabbed to Death in Pakistan, Officials Say Killer Had 'Personal Motives'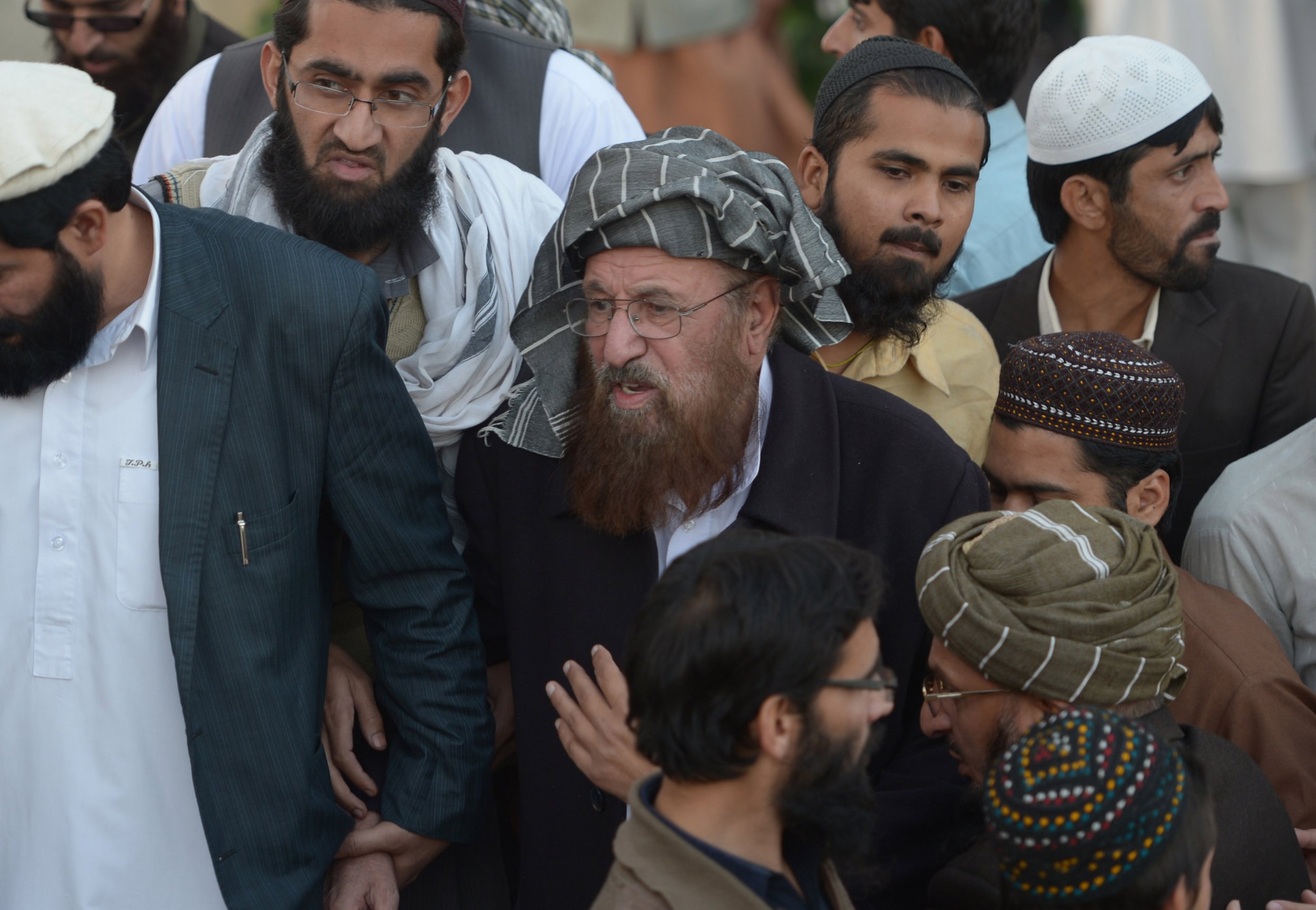 An influential Islamic cleric widely known in Pakistan as the "Father of the Taliban" was stabbed to death at home and authorities reportedly believe the crime was not related to terrorism.
Maulana Samiul Haq, 81, earned his moniker by being a mentor for the Islamist militant group's founder Mohammed Omar. Haq was attacked at his home in the Punjab city of Rawalpindi, located beside the capital Islamabad, while alone in his bedroom, according to his son, who told reporters the murderer fled the scene.
"My father has been martyred. He was alone at his home. His guard had gone out minutes before the attack and upon his return he saw my father in critical condition," Hamidul Haq recounted, according to the Associated Press.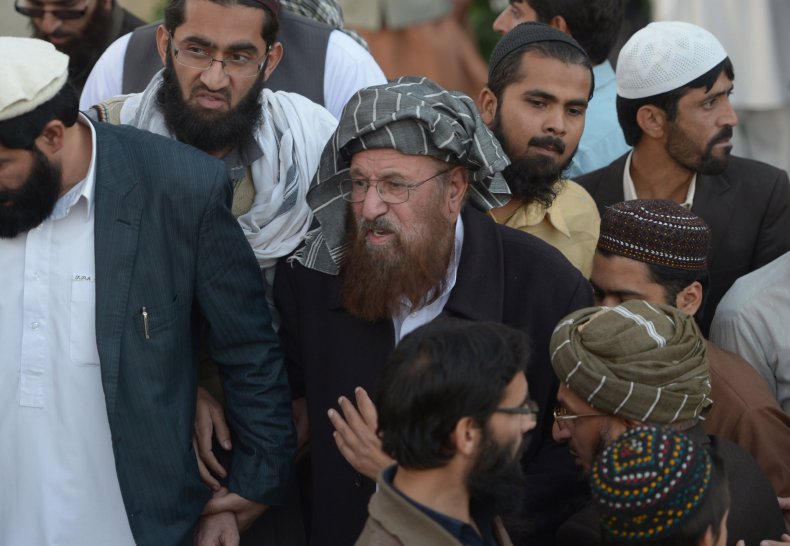 The slain cleric's nephew, Mohammad Bilal, told NBC News that it "seems to be an organized attack as they knew that Maulana Samiul Haq was alone in the house." He added: "We don't know about the number of assailants at the moment but from the body of my uncle seems that they had severely tortured him before taking his life."
The identity of the attacker and the motive for the slaying has apparently not yet been uncovered, local journalist Syed Talat Hussain reported having a scoop on the latest theory. Citing initial investigations and forensic evidence, Hussain said that experts believe the crime was committed "for personal motives" and have ruled out terrorism.
Haq, who served as chancellor of Darul Uloom Haqqania University from 1988 to the day of his death was a major supporter of the mujahideen movement that successfully ended Soviet control of Afghanistan with support from the CIA in the 1980s. He instructed a number of Taliban leaders, including Omar who went on to rally Islamist fighters to join the Taliban that took control of the country in 1996, and Sirajuddin Haqqani, deputy leader of the Taliban-linked Haqqani network.
Speaking to Newsweek in 2003, Haq called the Sunni Muslim insurgencies in Afghanistan, Iraq and the disputed region of Kashmir between India and Pakistan "the real freedom fights."
Haq, who led a faction of the Islamist Jamiat Ulema-e-Islam party, went on to establish the conservative Difa-e-Pakistan Council in 2011 and remained a central figure in Pakistani politics, especially among fundamentalist religious circles looking to diminish Western influence in the country and region.
Following news of his death Friday, supporters rioted in the streets of Rawalpindi and Islamabad. Despite the controversial legacy of the influential religious leader, Pakistan Prime Minister Imran Khan offered his condolences, saying "We lost a great scholar and religious leader today" in a statement cited by TIME.