Father Of Three Who Called Police And Was Turned Over To ICE To Be Deported Within Days, Due To Police 'Mistake'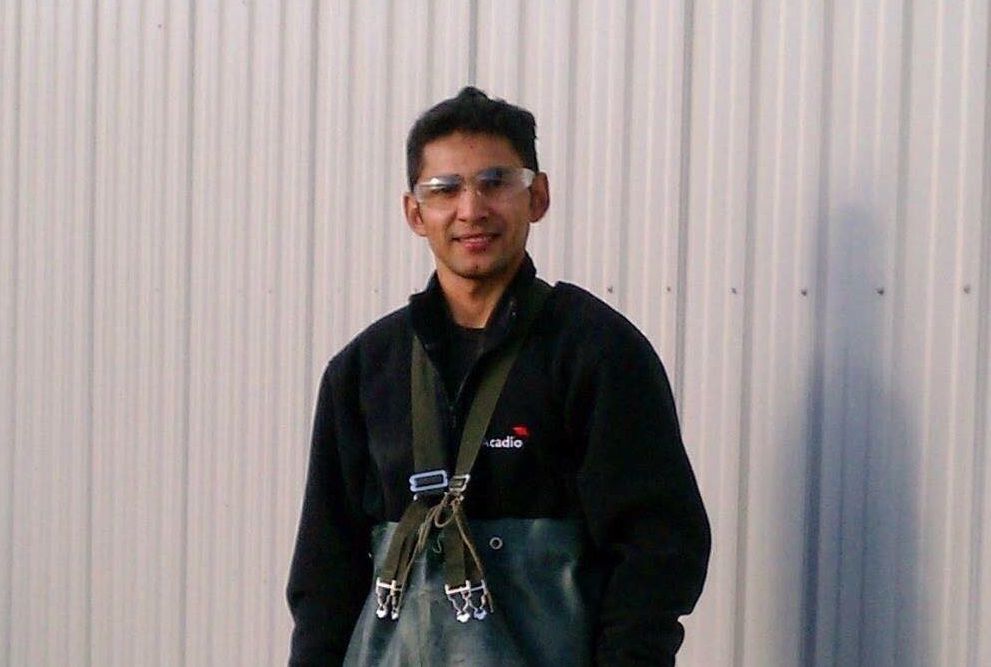 The police force that arrested a father of three and handed him in to Immigration and Customs Enforcement (ICE) agents after he called officers to his home for help has admitted the move went against the department's policy—but the man is now days away from being deported because of the error.
"If we do absolutely nothing he will be on a plane to Honduras in a few days," Wilson Rodriguez Macarreno's attorney, Luis Cortes of Barrera Legal Group, told Newsweek.
"We're asking the immigration court that ordered him to be deported to re-open his case and at least give him the opportunity to fight his case in court. We are just asking for the judge to hear Wilson's story so he can stay here."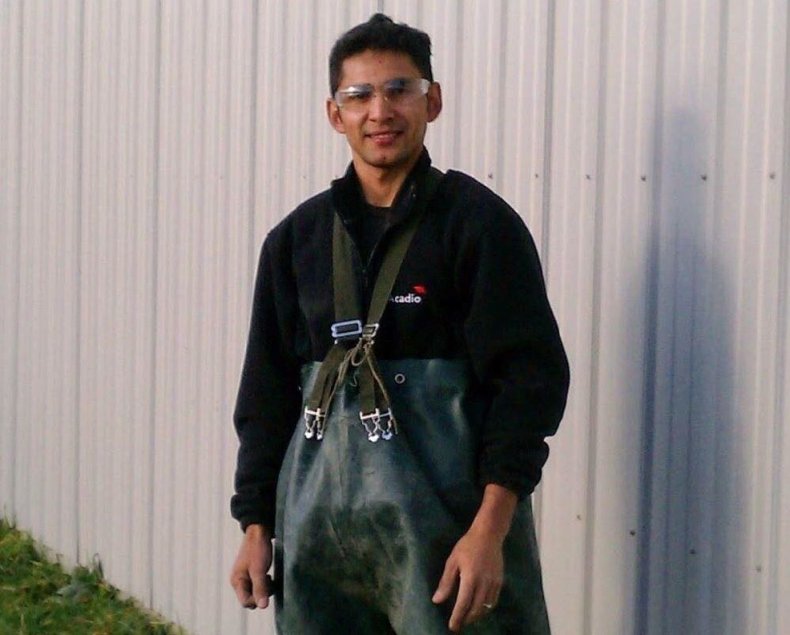 Macarreno left Honduras for the U.S. in 2004. He now works full-time as a carpenter and has three young U.S.-born children with his partner. He has long been afraid of being forced to return to Honduras, where both his brother and a close friend are alleged to have been brutally murdered by criminal organizations that have come to form a "de facto government" in the country, Cortes said.
Macarreno had called Tukwila police for help last Thursday, after hearing an intruder outside his family's home just outside Seattle. The carpenter's family had already been on alert after at least one attempted break-in at his home and when he heard strange noises outside while getting ready for work, he decided it was time to call police.
Officers did find someone on the father-of-three's property, but they let him go. Instead, it was the Macarreno who ended up in handcuffs and being escorted to the ICE Seattle Field Office after police saw an outstanding "administrative" warrant issued by ICE under his name.
The Tukwila Police Department says it is against their policy to act on warrants issued by ICE or "get involved with immigration-related issues." It is also against the force's policy to inquire about an individual's immigration status.
In this case, however, the department says police mistook ICE's "administrative" warrant for a judicial one.
While a judicial warrant, typically signed by a judge, are only issued upon oath or affirmation of facts submitted to a "neutral" judicial officer who has determined probable cause, an administrative warrant from ICE is not a judicial document and can be signed by an ICE officer without being supported by probable cause.
"Law enforcement are not required to abide [an ICE administrative warrant]," Cortes said.
The lawyer said he finds it difficult to believe that officers could have mistaken an ICE warrant for a judicial one.
"Administrative warrants have the Homeland Security logo right on top of it," he said. "It looks significantly different."
"What seems to me that happened here was that they didn't look at any warrant," Cortes said. "They ran Wilson's name in without looking at any paper work and then the just took him to immigration."
Cortes said the fact that Tukwila police decided to volunteer to transport Macarreno to an immigration facility meant to process immigrants for deportation is also alarming.
"It's one thing to cooperate and maybe call ICE, but this is the first time we have ever seen the police department volunteer to arrest and deliver a person directly to ICE—and then they backpedal and say it was an accident."
"There's a big question that arises out of Wilson's case and that is, what are the tactics being used by ICE officers without us knowing?"
"At best this was a reckless and careless mistake," Cortes said. "But at worst, this suggests a pre-existing relationship that ICE has with the police department, even if it is an informal agreement that is just now coming to light."
Tukwila police have said the department has "a long history of not getting involved in immigration-related issues" and that it has "worked tirelessly over the past several years to develop and maintain relations with our large immigrant and refugee population," adding: "These relationships are important to the Department."
Read more: Man who went to police for help detained and handed over to immigration officials
Cortes said that while he acknowledges the department has a history of going to "great pains to try to build trust with not just the immigrant community, but the community at risk," he does not "buy the mistake of not understanding what the warrant was," adding that even if there was a misunderstanding "it does not explain why they volunteered to take him to an office that's only meant to process immigrants for deportation."
He says he will be fighting to have Macarreno's case re-opened before the father can be deported back to Honduras.
"He's been a carpenter ever since he got here. He picked up a trade and worked his way up," Cortes said, describing Macarreno as a devout Christian and family man.
"He has no criminal history other than a traffic infraction of, I believe, speeding. He's paid his taxes while he's been here. He has no government assistance. He's just been working really hard to provide for his kids."
Cortes adds that for people like Macarreno, "the question of why he didn't just apply for citizenship and become American puts the finger on the pulse of the problems with our immigration laws right now."
"There is no line for Wilson to get on, there is no way for him to apply for legal status and not live in the shadows and within this marginalized faction of society," Cortes said.
If his case is not re-opened, Macarreno is expected to be deported by early next week.