Father of Toddler Who Shot Himself Slept With His Gun 'Fully Loaded and Off Safety'
The father of a two-year-old boy who died after accidentally shooting himself in the head slept with a loaded gun next to his bed, police have said.
After hearing reports of a gunshot on May 26, police arrived at the house of Tasman William Maile, 27, in West Valley City, Utah, to find a handgun on the floor in the main bedroom, Fox 13 reported.
Maile's shirt was covered in blood and his two-year-old son was unconscious on the floor. The boy was airlifted to hospital but died later from his injuries.
West Valley Police Department spokeswoman Roxeanne Vainuku told the Washington Post: "The child was taken to the hospital in extremely critical condition and it was apparent he was not going to survive his injuries.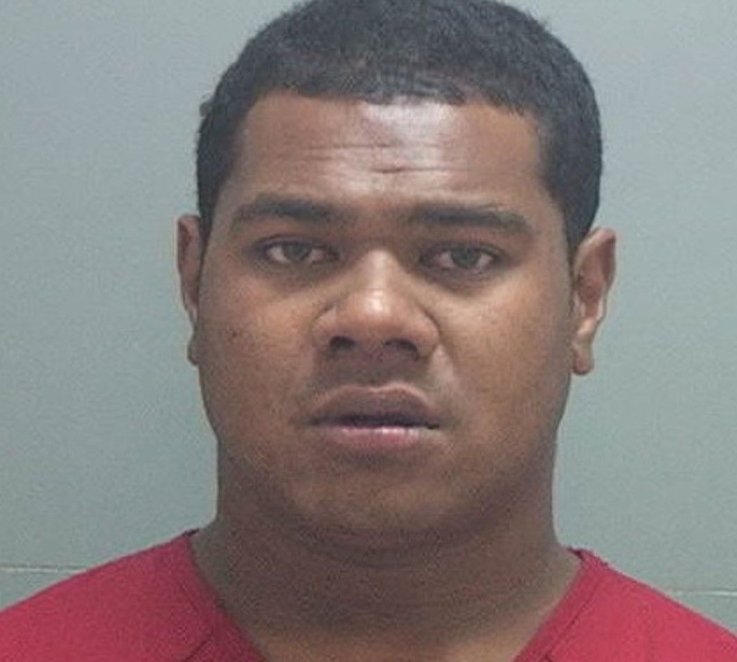 "He was put on life support in effort to gather the family together so they could say their final goodbyes."
Maile told police he always slept with a gun "fully loaded and off safety within arm's reach," the Deseret News reported and that he woke up to the sound of the gunshot. He added that he had thrown two other guns into a dumpster.
Charges stated how a neighbor said she saw Maile running towards the dumpster "with his older son in one hand and holding a blue bucket in the other."
An empty gun case and two other handguns and a bucket with a magazine from a handgun were also found.
The room where officers found the boy was disorderly and contained no furniture, and it looked like he and his two sons slept on the floor surrounded by loose clothing and bedding. Maile's wife was not home at the time, Fox News reported.
"This is a little bit different than somebody who takes their weapon and puts it in a case up in the closet somewhere, hidden behind the clothes, and some child inadvertently finds it and shoots themselves," Salt Lake County District Attorney Sim Gill told the Salt Lake Tribune.
Tasman has been charged with child abuse homicide, possession of a controlled substance, obstruction of justice and three counts of possession of a firearm by a restricted person as he is already a felon.
In 2011 he was convicted of interfering with an arresting officer and has previously been charged with driving under the influence and intoxication, according to court records quoted by the Deseret News.
Father of Toddler Who Shot Himself Slept With His Gun 'Fully Loaded and Off Safety' | U.S.