Father Who Forced Teenage Son to Confess to Murder He Committed Is Jailed for 26 Years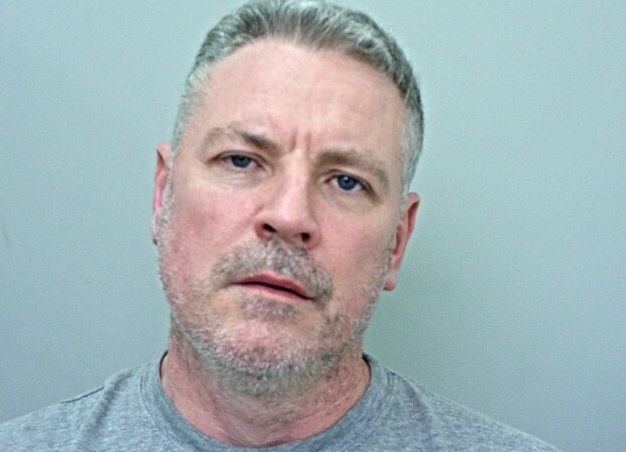 A father who shot and killed a man, then tried to make his 14-year-old son take the blame, has been sentenced to jail.
Matthew Moseley, 50, from Oswaldtwistle in Lancashire, North West England, was found guilty of the murder of 32-year-old Lee Holt following an argument outside his home on October 25, 2017.
During a three-week trial, a court heard how Moseley shot Holt in the chest from less than 10 feet away using his legally owned shotgun, then handed the weapon to his teenage son, Thomas. Moseley convinced the teen to tell police he had pulled the trigger.
According to Lancashire Police, Holt visited Moseley's home with a woman and two boys as part of an ongoing dispute between one of the boys and Thomas.
After Holt started yelling and kicking at the front door, Moseley took out a left-handed semiautomatic Beretta shotgun from one of his gun cabinets, made a "conscious decision" to load it, then deliberately fired.
Holt was taken to Royal Blackburn Hospital and later died of his injuries.
"There was no possible justification for your actions, nor was there any suggestion that you were acting in self-defense," Judge Simon Bryan told Moseley at Preston Crown Court.
"But matters did not stop there. Far from unloading the gun and providing first aid to your victim, you passed the shotgun to your 14-year-old son Thomas, itself an irresponsible act in the context of an ongoing volatile situation.
"From that moment on, you falsely sought to blame your son for the shooting," the judge continued. "How any father could do that to their son is difficult enough to comprehend, but what is truly incomprehensible is the cynical way in which you sought to manipulate and pressurize your son into accepting responsibility for the shooting and the death of Lee Holt."
After being found guilty of murder, Moseley was sentenced to life with a minimum jail term of 26 years.
"I am pleased with the sentence handed to Matthew Moseley which is nothing less than he deserves," said Detective Chief Inspector Jill Johnston from Lancashire's Force Major Investigation Teams. "He tried to convince his own son to take the blame and denied all responsibility for killing Lee Holt during the trial, pointing the finger back at Thomas. How any parent could do that to their own child is beyond comprehension.
"There are no winners in this; the Holt family may have received justice but they have lost a dearly loved father, son, partner, brother and uncle. Thomas now also has to try and build a life for himself knowing his dad is in prison after trying to blame him. I wish them all the best with moving forward with their lives."