Father's Day 2018 Instagram Captions: 25 Quotes to Honor Dad
In case you've forgotten, Father's Day is Sunday—and its the perfect time to tell dads just how much they mean.
If you're still scratching your head about what kind of gift to get your father or hate all of the cheesy Father's Day cards out there, fear not! Make dad feel special by sharing a quote to let him know how much you care. Here are 25 Instagram captions to share compiled from Goodreads, BrainyQuote, and Shutterfly that celebrate the fathers of the world.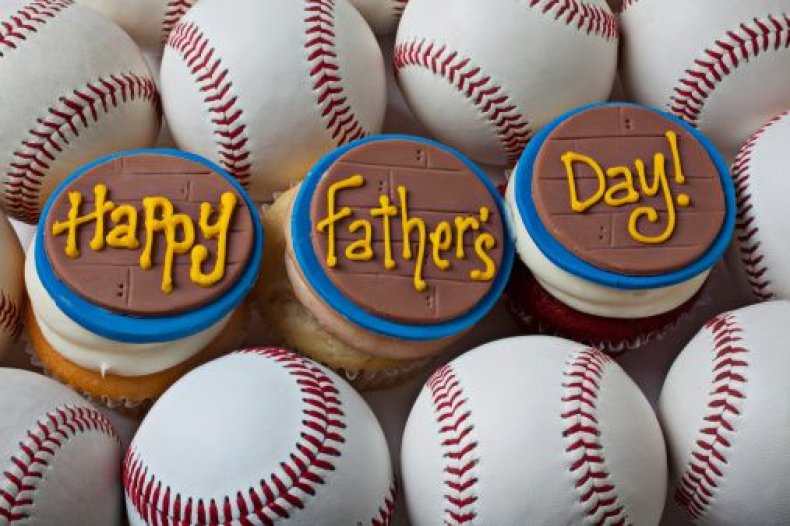 1. "My father gave me the greatest gift anyone could give another person, he believed in me." Jim Valvano
Get your unlimited Newsweek trial >
2. "The heart of a father is the masterpiece of nature." Antoine François Prévost
3. "One father is more than a hundred schoolmasters." George Herbert
4. "I want to congratulate all the men out there who are working diligently to be good fathers whether they are stepfathers, or biological fathers or just spiritual fathers." T. D. Jakes
5. "My father used to say that it's never too late to do anything you wanted to do. And he said, 'You never know what you can accomplish until you try'." Michael Jordan
Get your unlimited Newsweek trial >
6. "Dads are most ordinary men turned by love into heroes, adventurers, story-tellers and singers of song." Pam Brown
7. "I think my mom put it best. She said, 'Little girls soften their daddy's hearts.'" Paul Walker
8. "When it comes to Father's Day, I will remember my dad for both being there to nurture me and also for the times he gave me on my own to cultivate my own interests and to nurture my own spirit." Jennifer Grant
9. "Becoming a dad means you have to be a role model for your son and be someone he can look up to." Wayne Rooney
10. "Father's Day is hopefully a time when the culture says, 'This is our moment to look at who our men and boys are.'" Michael Gurian
11. "A father's smile has been known to light up a child's entire day." Susan Gale
12. "When you're young, you think your dad is Superman. Then you grow up, and you realize he's just a regular guy who wears a cape." Dave Attell
13. "A good father is one of the most unsung, unpraised, unnoticed and yet one of the most valuable assets in our society." Billy Graham
14. "No one in this world can love a girl more than her father." Michael Ratnadeepak
15. "A father is a man who expects his son to be as good a man as he meant to be." Frank A. Clark
16. "My father gave me my dreams. Thanks to him, I could see a future." Liza Minnelli
17. "My dad is my best friend, my father, and my boss. When I do something that is exciting and he likes it, it feels three times as good as you can imagine." David Lauren
18. "A girl's first true love is her father." Marisol Santiago
19. "When you need real understanding, when you need someone to care, when you need someone to guide you … A father's always there." Thomas J. Langley
20. "Dads are like chocolate chip cookies; they may have chips or be totally nutty, but they are sweet and make the world a better place, especially for their children." Hillary Lytle
21. "The imprint of a father remains forever on the life of the child." Roy Lessin
22. "It's the courage to raise a child that makes you a father." Barack Obama
23. "Good fathers do three things: they provide, they nurture and they guide." Roland Warren
24. "Fathers just have a way of putting everything together." Erika Cosby
25. "A father is the one friend upon whom we can always rely. In the hour of need, when all else fails, we remember him upon whose knees we sat when children, and who soothed our sorrows; and even though he may be unable to assist us, his mere presence serves to comfort and strengthen us." Émile Gaboriau​
Father's Day 2018 Instagram Captions: 25 Quotes to Honor Dad | U.S.