Father's Day 2021: When Is It and What To Buy Him
Father's Day gift-buying can often be difficult, as we seek to honor our fathers for the support they offer in our lives. To find something for the man who has everything is not easy, but there are some places offering ideal items for Father's Day.
When Is Father's Day?
This year, Father's Day takes place on Sunday, June 20.
Every year the day is marked on the third Sunday of June, which is the same as Canada and the U.K.
Other countries, like Australia and New Zealand, celebrate Father's Day some time later, on the first Sunday of September.
The holiday was first proposed in 1909, by Sonora Dodd of Spokane, Washington, but according to the Library of Congress it was not officially made a holiday until 1966 by President Lyndon B. Johnson.
President Richard Nixon made Johnson's proclamation permanent in 1972.
In contrast, Mother's Day was celebrated officially for the first time in 1914, after President Woodrow Wilson signed the proclamation.
According to the LOC, President Wilson intended to sign the proclamation to inaugurate Father's Day in 1916, but it did not end up becoming official for some time.
What To Buy Dad For Father's Day
An Engraved Pocket Knife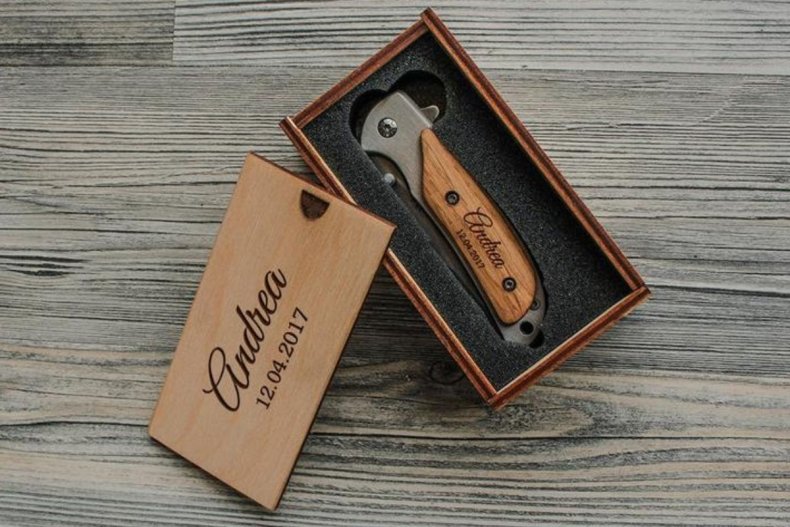 Price: $18.85
If your father is a fan of DIY, camping, or just being a handyman, having a pocket knife is incredibly useful.
Pocket knife-users can open envelopes or even slice a steak with this item, which has an added personal touch with an engraving.
It can be engraved with a message on the knife itself, the presentation box or both, and has a choice of 30 fonts to match your dad's unique style.
100 Movies Scratch-Off Poster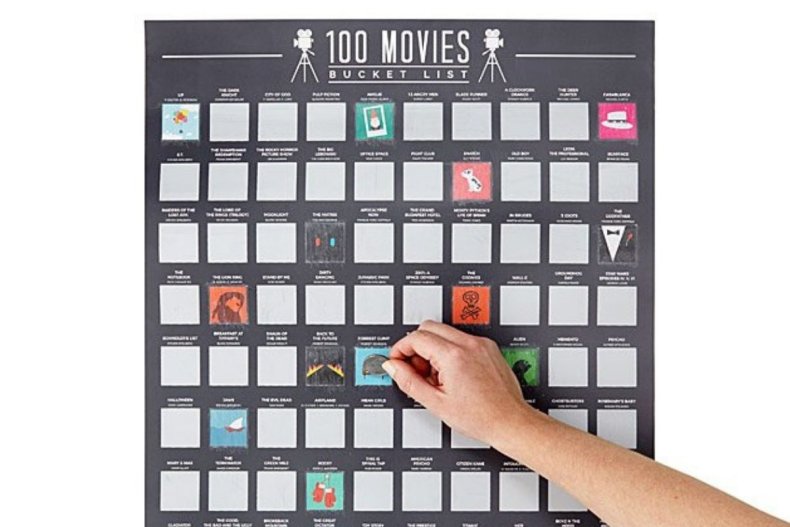 Price: $15
Movie-loving fathers will enjoy the chance to scratch off the movies they have seen with this poster.
It includes Hollywood classics as well as some blockbusters, from Gladiator to Jaws and Back to the Future.
This is also a gift that could help your mom to find a good date night activity, meaning both parents get something special this weekend.
Craft Beer Club Beer Subscription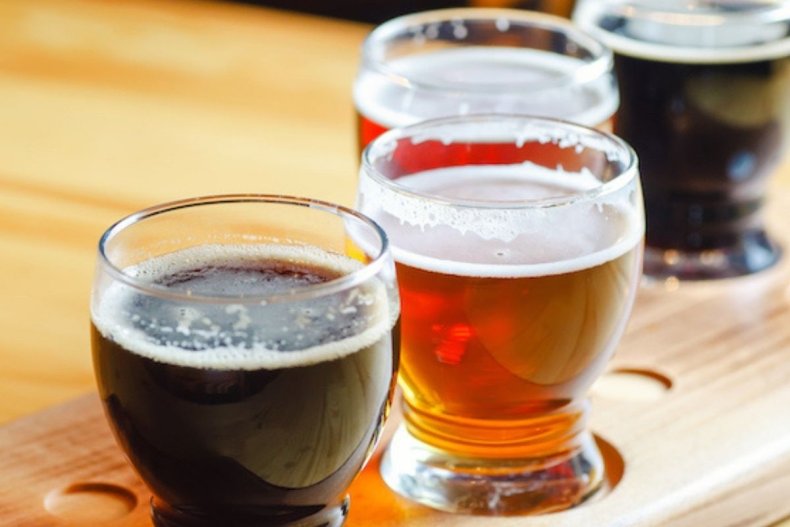 Price: $44.75 per shipment
Bringing a box of beers to Father's Day is one thing, but giving your dad the chance to try new lagers, stouts and ales could be just the ticket.
This subscription can be made to cater dad's needs, and is available for monthly, quarterly or bi-monthly shipments of 12 or 24 craft beers.
Each beer also comes with information from the brewery, to help keep a tally of the best beers around.
Buy the beer subscription here.
Sock Fancy Sock Subscription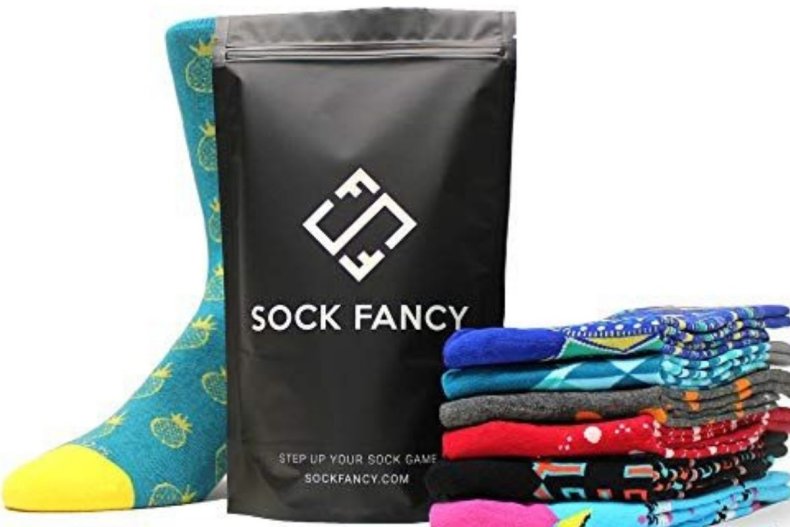 Price: $6 for first box, then $12 thereafter
If your dad isn't a drinker, but loves a monthly gift of some kind, Sock Fancy could be the way forward.
Every month he will receive a pair of new no-show or crew socks, as requested, sent via Amazon.com.
The items will always be a surprise, but there will be no more of your standard black socks in this bag.
Buy the sock subscription here.
Desktop Golf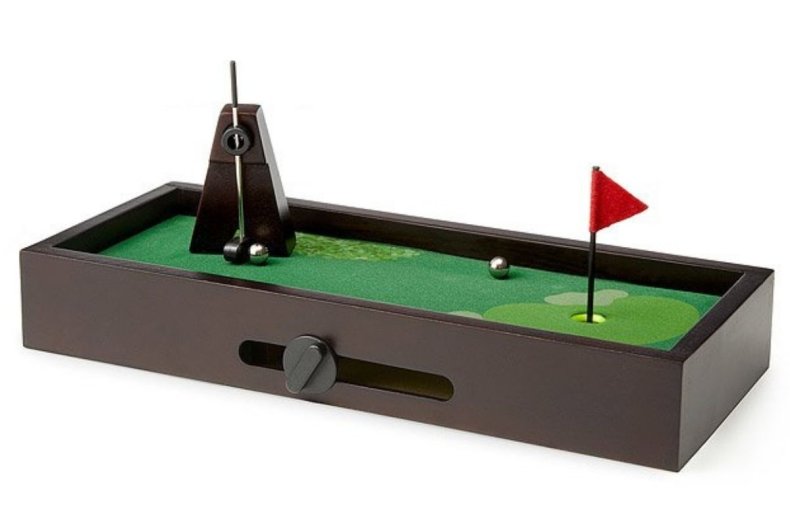 Price: $35
While we may not all be able to afford memberships to golf clubs, this is a way to turn the humble desk into something fun.
Desktop golf is a novelty game where players just have to put their ball, using just the flick of a finger.
With the desktop golf there's no need for caddies, golfing shoes or strange, knitted berets.
GCI Outdoor RoadTrip Rocker Chair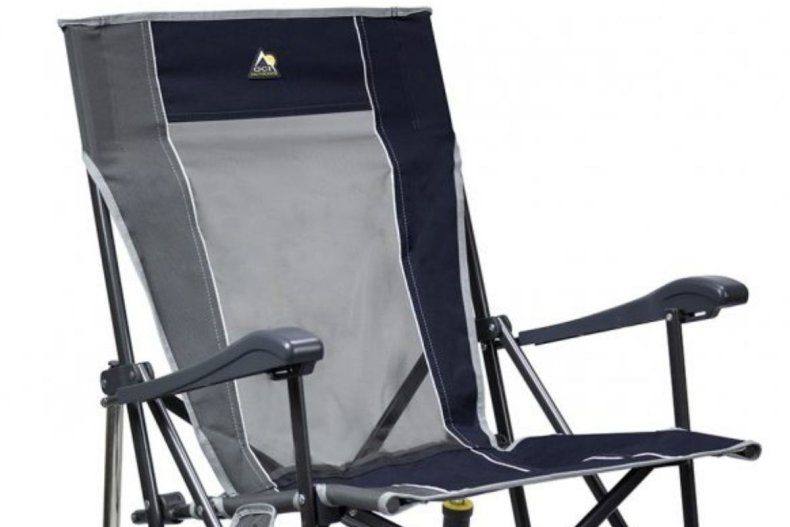 Price: $66 (currently 18 percent off, usually $80)
Dad will be a happy camper with this foldable rocking chair, which is hugely popular on Amazon.com.
It is durable and sturdy, but also has the hydraulics to allow it to rock in a way that keeps the chair steady.
The chair even has a cupholder so Dad can swig on a drink while rocking away at the campsite.
Buy the outdoor rocking chair.
The Pops Sweatshirt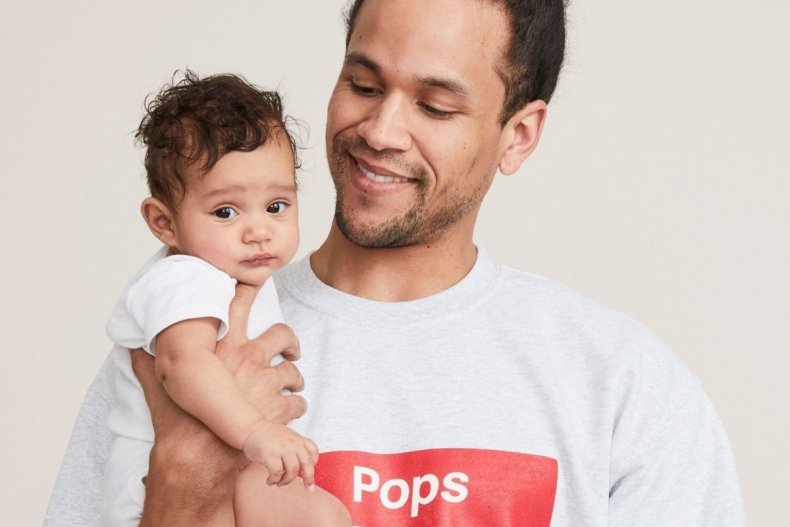 Price: $78
The Hatch Collection crewneck sweatshirt is exactly what it says, and a little more.
The sweatshirts are grey with "POPS" written in red, but they go one step further to help other dads.
With every purchase, 100 percent of the proceeds go to non-profit Fathers Incorporated, who help give dads the tools to build stronger families and communities.
At this point, given how soon Father's Day is coming, a last-minute gift is required.
Amazon.com, through its Prime scheme, offers next-day delivery for $12.99 a month or $119 a year.
For those who do not have time to find something in-store, or wait for a long delivery time, Amazon.com is a good option and it has a great many things to purchase.