Roborock robot vacuums and mops use cutting edge technology to map and clean your home. The robot vacuums map your home using LiDAR, the same technology that self-driving cars use. Roborock vacuums are smart enough to know where to mop, where to vacuum, and where not to go once you set up no-go zones.
With easy schedules and voice control through Google Assistant and Alexa, the robot vacuums from Roborock keep your home clean automatically, and you can summon them when a mess pops up. Once you couple this with the ability to cross most thresholds, smart suction that changes based on the surface, and enough suction to pick up a AA battery, you'll understand why Roborock is an industry leader.
Gadget Lust: What Dad Doesn't Know He Wants for Father's Day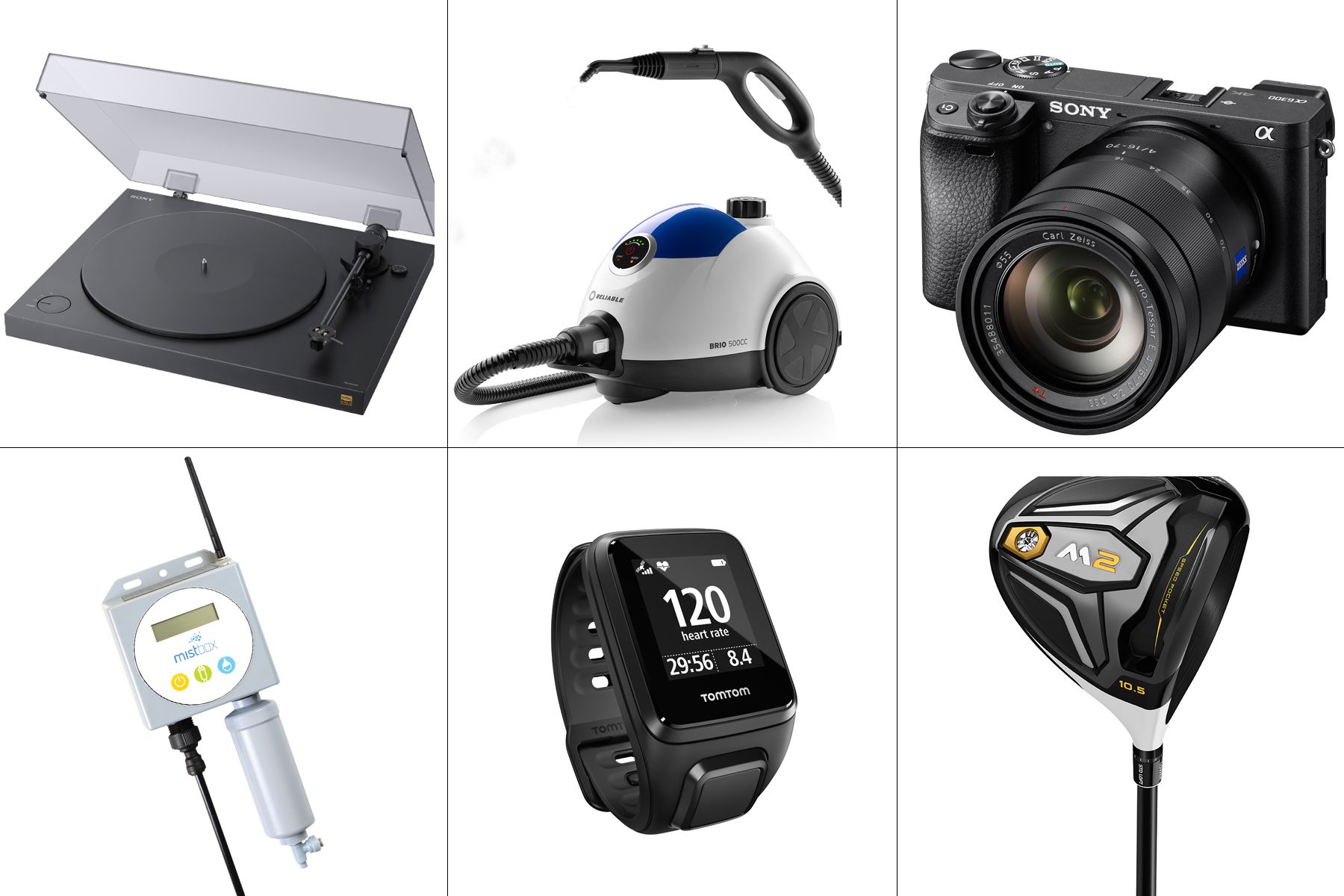 In one of the funniest exchanges in Marx Brothers history, Zeppo asks Groucho, "Anything further, father?" That bit of alliterative wordplay is a question all of us should be asking Dear Old Dad as his 24 hours of domestic glory rolls around again. Father's Day is the perfect opportunity to honor the old coot with something that will make him the temporary envy of the wags down at the local watering hole or golf course. Herewith, a short list of geegaws and gadgets for the pater maximus in your humble home.
Sony PS-HX500 Turntable: First things first: Break out a flashlight and get Dad's precious Cream albums out of the attic, slip Disraeli Gears onto Sony's high-res turntable and let the analog party commence. But don't forget to USB-connect that bad boy to your laptop so it rips every riff and digitizes it. That way, you can tote the album on your smartphone after Pops falls asleep from all the excitement. It'll even spin wax at 45 rpm, if you youngsters even know what that means! Don't worry, Dad does. ($599)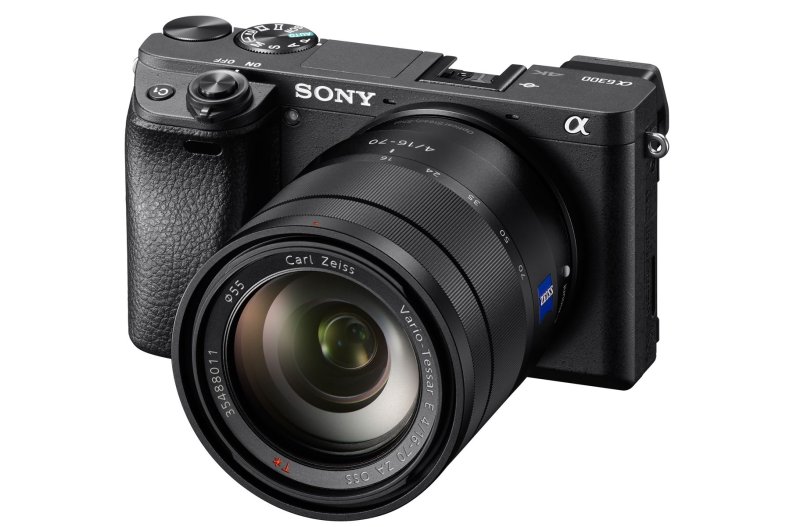 Equally cool is Sony's A6300 Mirrorless Camera, fitted out with a 24.2-megapixel sensor and the BIONZ X image processor. The camera boasts the fastest autofocus in its class (.05 seconds to lock and load) and will snap 11 frames per second should Dad want to capture priceless shots of the local hummingbird population. It can also shoot 4K video in Super 35 mm format. Premium lenses are interchangeable, including an all-purpose 70 to 200 mm telephoto zoom. ($1,149 with 16 to 50 mm zoom lens)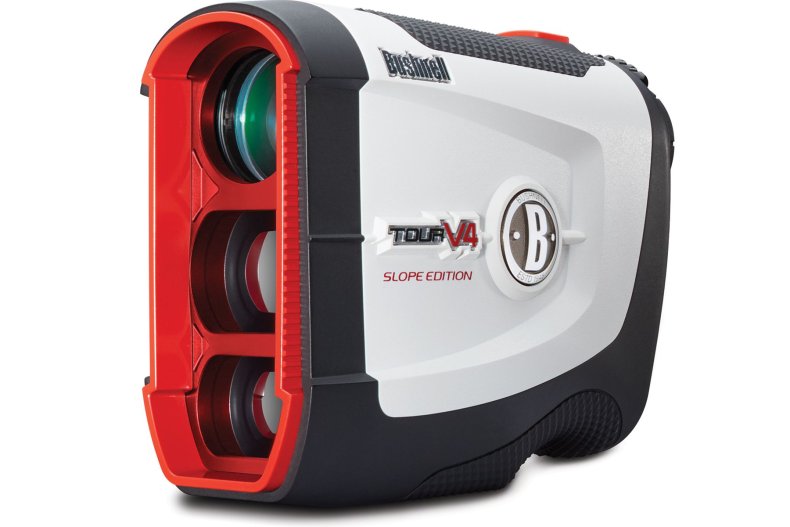 Assuming your father is a charter member of the Heather and Gorse Society, golf gifts are a cinch to butter him up for the rest of the year. Start with Bushnell's Tour v4 Laser Rangefinder, which will allow your favorite hacker to zero in on flagsticks, trees or bunkers anywhere from 5 to 1,000 yards away. Better yet, it produces a palpable "jolt" that tells the user he has properly homed in on his target. Forget satellites and dubious GPS distances—the v4 is accurate to within one measly yard. Sorry, no more excuses for that double bogey, Pops. ($399)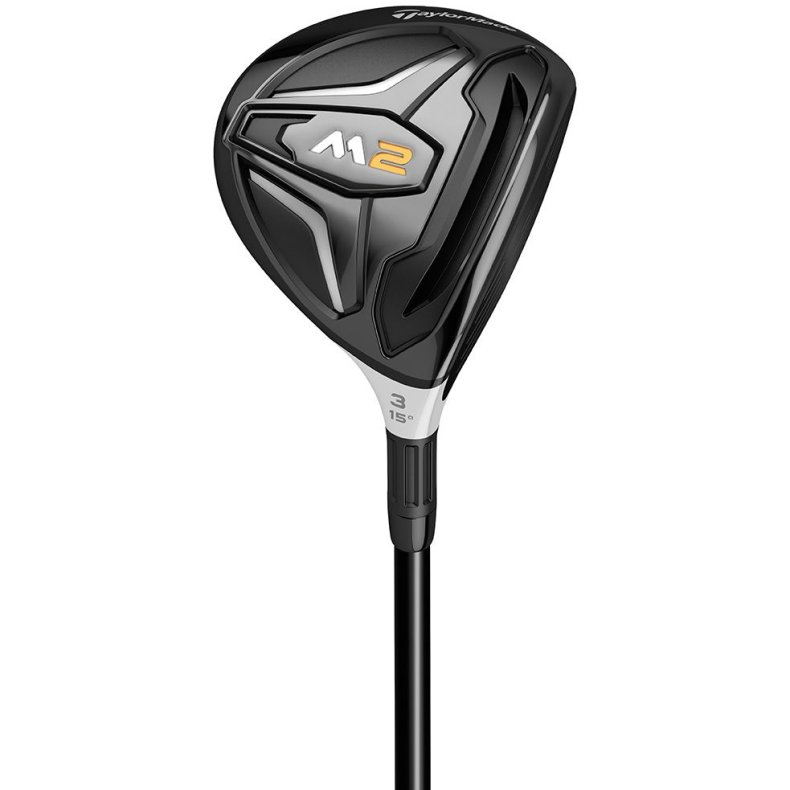 But what good is data without the right sticks in Dad's 10 talented fingers? TaylorMade has the answer in its M2 line of woods and irons. Jason Day is known to hit the explosive M2 3-wood some 300 yards, which almost renders it useless to him as a gap club, but unless your dad is a 28-year-old gym rat, that shouldn't be a major problem. Day is also featured in a TaylorMade commercial for the M2 irons, hitting one shot 295 yards with a desirable high launch angle to boot. Don't let Dad watch that; it will only make him feel older than his years. ($249 for the 3-wood)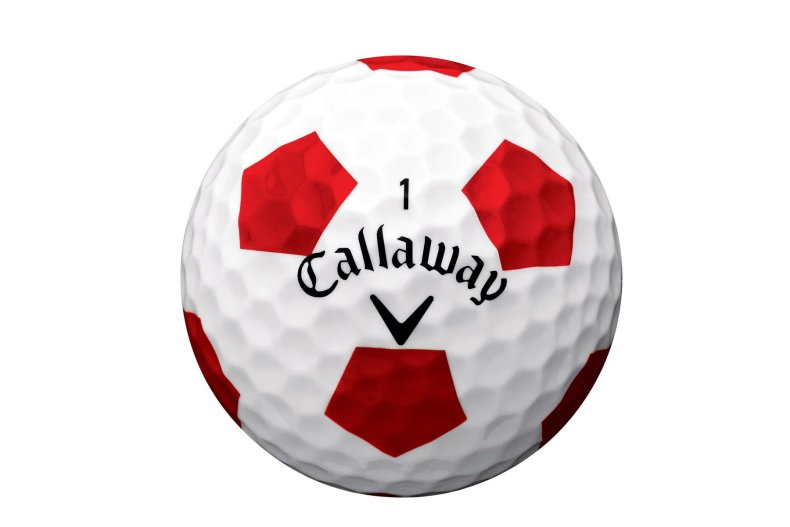 And here is another darling way to give props to the high-handicapper in your life: Cop him a dozen Callaway Chrome Soft golf balls and design a custom logo that will ensure that your father will be able to identify his ball should he hook one into the woods. Higher ball speeds, optimal spin and a dorky personalized message equal one happy pappy. And please, anything but "World's Greatest Golfer." That could prove embarrassing. ($39.99 for a dozen)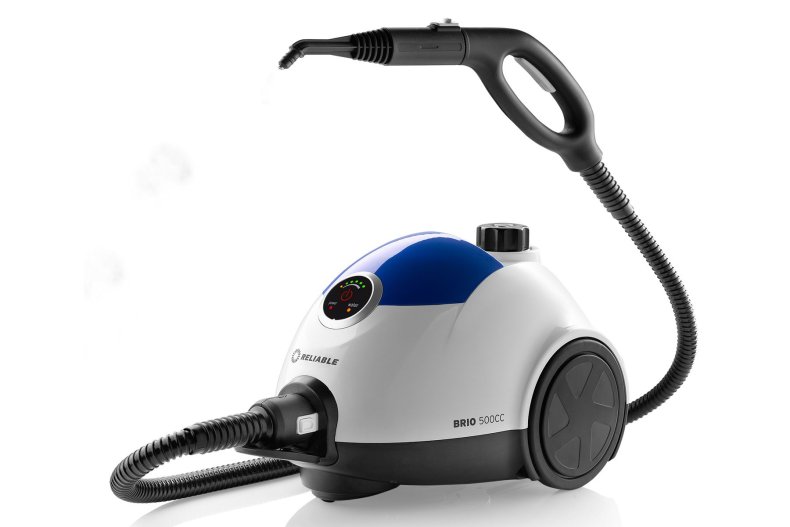 OK, enough with Dad's disappearing act to the local country club—let's get him back to manual labor around the house, where he belongs. The Brio 500CC Steam Cleaner should keep him busy for the entire summer while pointing this hot magic wand at grimy stovetops, mold- and mildew-ridden bathroom surfaces and even the troublesome little mites who share the bed with him and Mom. The 500CC also cleans barbecue grills and details cars; it works anywhere grease and germs and unwanted odors dwell. Add water, plug in and let the old feller loose. ($499)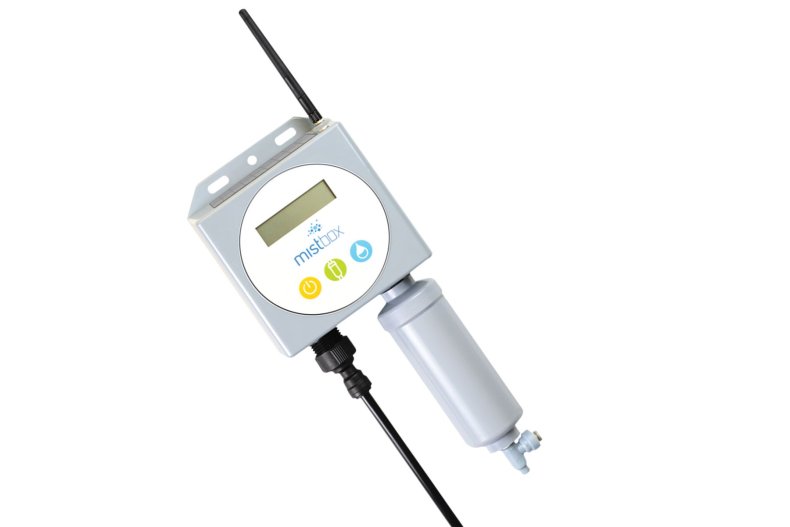 Speaking of glorious H2O, here is one more sleek gadget that will help cool the king's castle and simultaneously save him some gold coins for leisure pursuits like fox hunting and bossing around the serfs. The Mistbox connects to an existing outdoor air-conditioning unit and generates an "evaporative cooling" mist that chills the hot air entering the system, leading to increased efficiency and an average 30 percent reduction in the electric bill (which also qualifies you for a tax credit in the same amount). Saving water and money—nice green trick, that. ($399)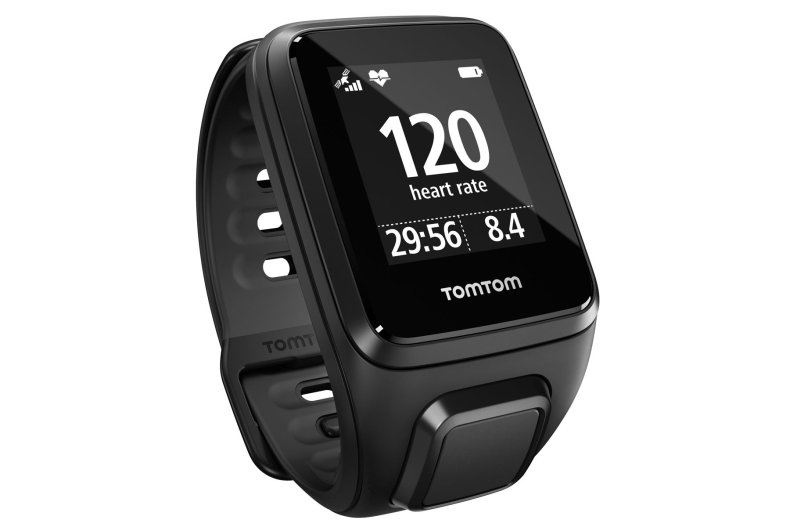 And while Dad is still in work mode, slap the TomTom Spark Cardio + Music fitness watch on his wrist and let him track his heart rate, steps taken and calories burned, all while listening to a 500-song playlist of his choice. He can add MP3s via TomTom's proprietary software, then sync wireless Bluetooth headphones to the rig so he can bump jams while he's running, cycling or even swimming. A smartphone app will spill the beans later as to what kind of shape he's in. The numbers don't lie, unfortunately. ($199)
This next item is as good for the gullet as it is for Dad's bank account: The Waring DHR50 Food Dehydrator, a surefire way to make inexpensive jerky, dried fruit, herbs and spices—or anything else you'd like to grant a longer shelf life. That includes kale chips, salmon, bananas and tomatoes, but don't forget man's BFF, Fido, who only seems to be excited when offered a dusty, bone-shaped biscuit. Have the butcher wrap up some liver and hearts and such, then make a half-year's worth of visceral treats in one sitting. There are 850 square inches of drying area in the DHR50 and a motor guaranteed for five years. ($149.99)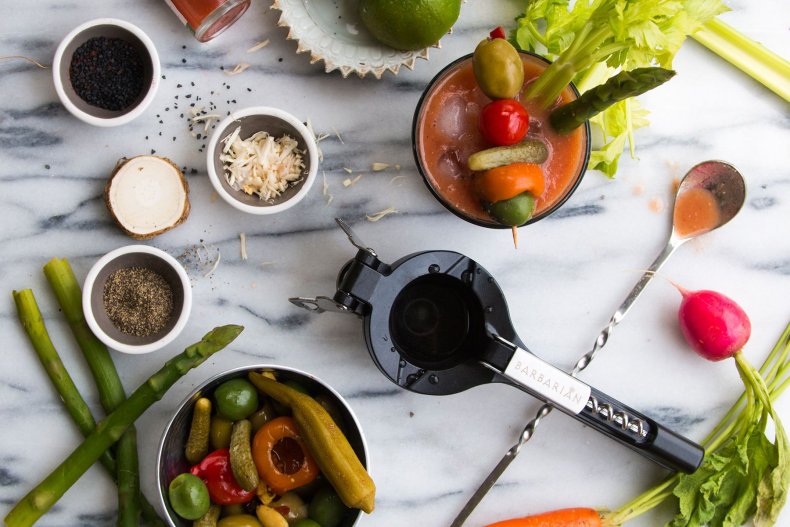 It's been a long day of golfing and steaming and such, so it must be cocktail hour for the guy in the gray flannel overalls. With the Barbarian multifunction bar tool, Dad can souse his fellow man-cavers to within Breathalyzer limits while taking in the latest playoff action. This all-purpose gizmo has a citrus press, jigger, corkscrew and lever, zester, bottle opener and three different knives for garnishing and slicing. Add a bottle of rotgut and a couple of Dad's goofy pals and you have a foolproof recipe for extended adolescence. Now that's a gift you can't put a price tag on! ($59.95)