Father's Defense of Former Stanford Swimmer Convicted of Sexual Assault Sparks Outrage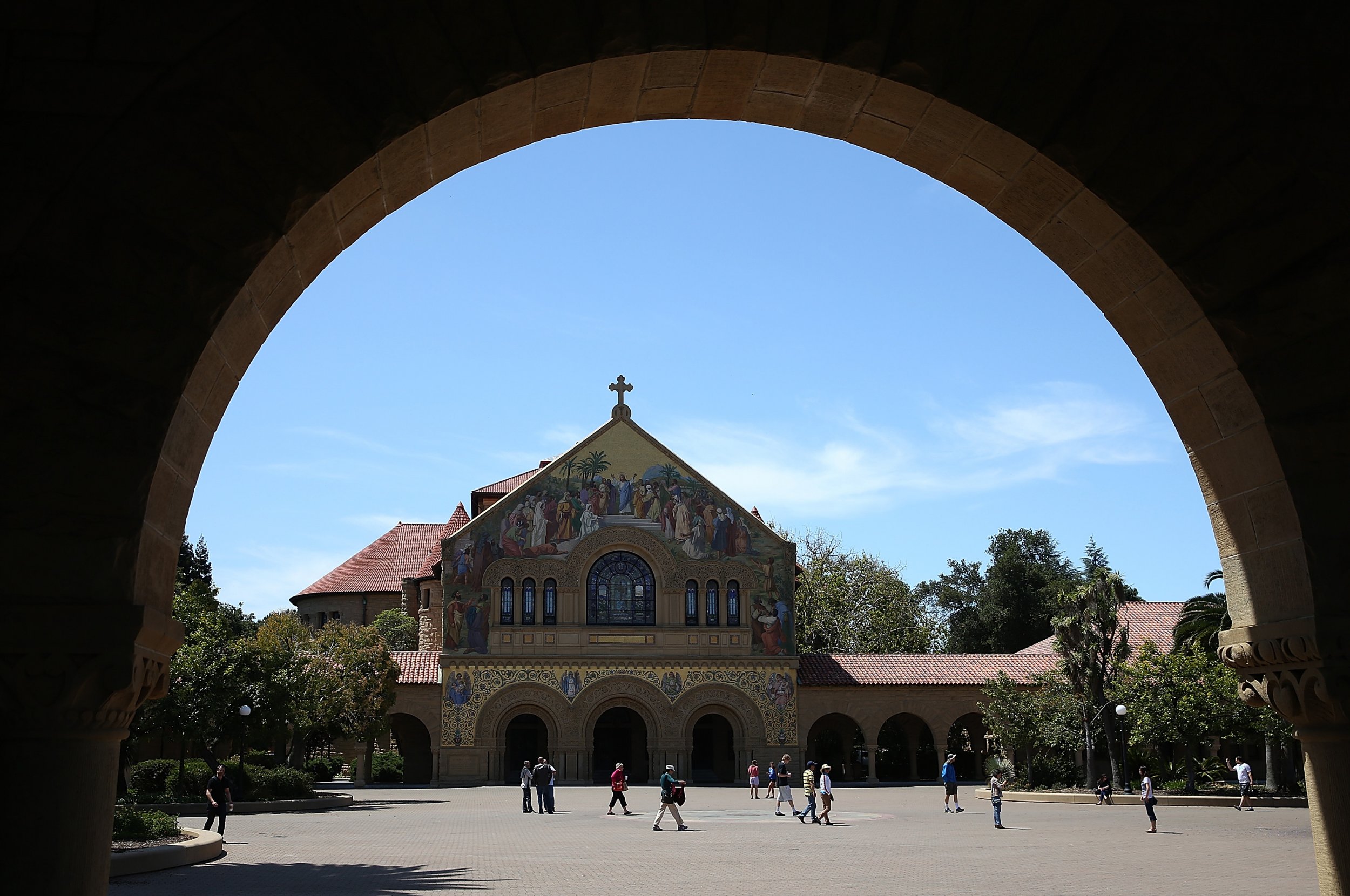 The internet has been in a frenzy since Brock Turner was sentenced on Thursday. Turner was convicted in late March on three counts of felony charges—assault with intent to commit rape of an intoxicated or unconscious person, penetration of an intoxicated person and penetration of an unconscious person. Santa Clara County Superior Court Judge Aaron Persky sentenced him last week to just six months in county jail.
Over the weekend, the web erupted over a statement from the former Stanford University swimmer's father in which he argues for probation rather than incarceration for his son. He laments that "Brock's life has been deeply altered forever" and says his son has paid a "steep price" for "20 minutes of action out of his 20 plus years of life," according to an excerpt posted to Twitter Sunday by Stanford law professor Michele Dauber.
By the time the senior Turner's statement hit the web, BuzzFeed had posted a copy of a letter written by the woman his son assaulted, at least part of which she had read aloud in court. The devastating victim impact statement published Friday afternoon quickly went viral, racking up more than 5 million views in one weekend.
"You have dragged me through this hell with you, dipped me back into that night again and again," she wrote. "You knocked down both our towers, I collapsed at the same time you did. If you think I was spared, came out unscathed, that today I ride off into sunset, while you suffer the greatest blow, you are mistaken. Nobody wins. We have all been devastated, we have all been trying to find some meaning in all of this suffering. Your damage was concrete; stripped of titles, degrees, enrollment. My damage was internal, unseen, I carry it with me. You took away my worth, my privacy, my energy, my time, my safety, my intimacy, my confidence, my own voice, until today."
"To girls everywhere, I am with you," the note continues. "On nights when you feel alone, I am with you. When people doubt you or dismiss you, I am with you. I fought everyday for you. So never stop fighting, I believe you.... I hope that by speaking today, you absorbed a small amount of light, a small knowing that you can't be silenced, a small satisfaction that justice was served, a small assurance that we are getting somewhere."
Several petitions have cropped up on Change.org, one demanding a review of the case and judge's decision, as well as two urging Persky's removal from the bench. The petitions have together garnered nearly 60,000 signatures. Dauber herself signed and encouraged others to sign a petition from the Stanford Association of Students for Sexual Assault Prevention "in support of the survivor in this case." It asks the university to publicly apologize, provide counseling and adopt larger-scale changes around sexual assault.
Dan Turner seems to display an inability to grasp the severity of his son's "20 minutes of action" and refuses to assign him any responsibility, claiming that he "has never been violent to anyone including his actions on the night of Jan 17, 2015." Instead of serving time, he wrote, his son "can do so many positive things as a contributor to society and is totally committed to educating other college age students about the dangers of alcohol consumption and sexual promiscuity."
Readers were appalled:
When one Twitter user expressed her hope that the excerpt was fake, Dauber replied, "Nope, it's from the court file. All too real." She added that the "dad read it in open court at sentencing." The professor promised "more gems later today." She has since posted two additional snippets from the case documents: