Want to be Healthy? Don't Live in These States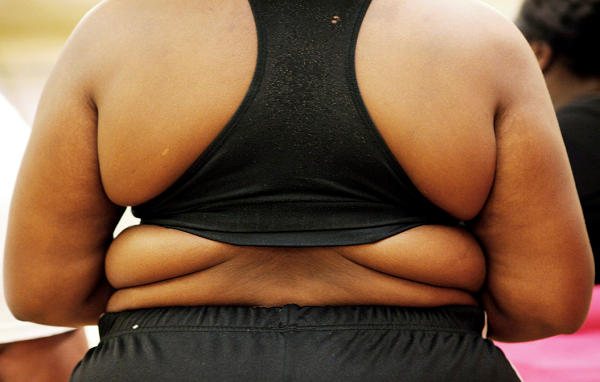 The South is home to the most overweight cities in the U.S., with the unhealthiest people living in cities in Arkansas, Tennessee and Mississippi.
A new WalletHub study, released Wednesday, analyzed data from 100 of America's most populated cities and found Jackson, Mississippi, to be the fattest city in the U.S. Researchers reviewed city records and compared factors including prevalence of obesity and overweight residents within a city, weight-related health problems and healthy environment.
Jackson, which is home to more than 170,000 people, also had the highest number people suffering from weight-related health problems including the highest number of residents suffering from diabetes. Chattanooga, Tennessee, had the highest number of overweight adults while three Texas cities—McAllen, Edinburg and Mission—tied for the most obese residents.
Meanwhile, San Jose, Sunnyvale and Santa Clara in California had the fewest people suffering from diabetes while Reno, Nevada, had the fewest obese adults. Three Michigan cities—Detroit, Dearborn and Warren—had the lowest number of overweight adults.
The study named Memphis, Tennessee, as the second-fattest city in the U.S., with Little Rock, Arkansas, coming in third.
Two cities on the west coast ranked the lowest in the study: Seattle, Washington, which landed at number 100 on WalletHub's list, and Portland, Oregon, the 99th fattest city in the U.S. Both cities had the lowest number of adults eating less than one serving of fruits and vegetable each day, while the three fattest cities all had the highest number of people consuming less than one serving of fruits and vegetables per day.
In general, Seattle residents have a propensity for healthy living. The city has a higher-than-average number of people who bike or walk to work and city residents are the least likely to smoke or suffer from diabetes, angina or coronary heart disease, according to a Forbes report.
Southerners, meanwhile, are known for their love of fast food and all things fried, which study co-author Dana Hunnes, a senior dietitian at Ronald Reagan Medical Center and adjunct assistant professor at UCLA Fielding School of Public Health, said could be the main cause of Jackson's failing health.
"In the deep south, for example, it is more culturally accepted to be overweight or obese, possibly because a greater proportion of the population is, or possibly because they believe overweight is a sign of better health. Not only that but dietary quality is typically lower in the south, where many foods are deep fat fried, highly salted or sugar-sweetened," she stated in the study. "In many lower-income or inner cities, food deserts are the norm. What this means is that there is a shortage of places to buy fresh fruits and vegetables, and most stores are either fast-food restaurants, convenience stores or gas stations, where most foods are processed."