Fauci Faces More Criticism for Saying It's 'Obviously' in China's Best Interest to Determine COVID Origin
Dr. Anthony Fauci, appearing on MSNBC's Morning Joe on Thursday, further angered his critics by saying that "it's obviously in China's interest" to find out where the virus responsible for COVID-19 originated.
Those words added to a rising backlash against the infectious diseases expert and chief medical adviser to the president. His opponents cite it as an example of Fauci either being out of touch or corrupt, since, they argue, it's in China's best interest to continue to obscure the coronavirus's origin rather than face punishment from the international community.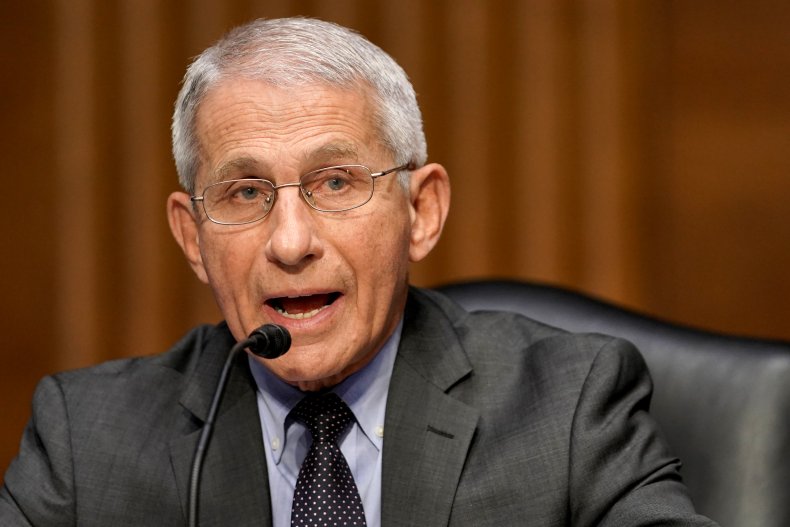 Tom Elliott, the founder and editor of news aggregation website Grabien, wrote on Twitter that Fauci "refuses to go after China for destroying evidence & refusing to cooperate with investigators."
Ryan Saavedra of The Daily Wire concurred. He tweeted: "This guy needs to be fired today. He is either covering for China or he is one of the dumbest people on the planet."
Jerry Dunleavy, a reporter for the Washington Examiner, also took issue with Fauci speculating on China's interests but not, in his opinion, giving a forthright opinion on the lab origin theory.
During his Morning Joe appearance, Fauci spoke at length on the importance of an investigation into the virus's origin, saying that "we want to make sure this doesn't happen again."
He also did not rule out the possibility that the coronavirus was created in a Chinese lab, though he maintained that the likely scenario is that it occurred naturally and spread to humans from animal transmission. Speaking about the lab theory, he said more needs to be discovered about reports of workers getting sick at the Wuhan lab.
"We need to find out a) is that are true and b) what was the nature of their illness," he said.
"The evidence is very sparse. And that's the reason why we want to keep looking," Fauci said about all the origin theories. However, he noted that "if you look historically, the way things have rolled out, the original SARS-CoV-1, MERS, Ebola—the diseases that emerge from a reservoir and an animal—it happens all the time. And that's the reason why we feel that's the most likely."
He continued, "You need to keep looking for the link, and you need to keep looking for evidence that it's something else like a lab leak. Those are open possibilities. We may not ever find out what that is. But what is not helpful is that very accusatory, pejorative nature of it, as opposed to keeping truly an open mind."
Morning Joe's Willie Geist pressed Fauci more about China possibly hindering the investigation. He asked, "You say it's in China's interest, so would you agree, though, Dr. Fauci, it's in their interest to hide it if there was a lab leak or worse. If they were designing something in their labs, so that the world, that America, didn't know that it came out of their own lab, wouldn't they want to conceal that?"
Fauci replied, "I don't want to be speculating on that, because every time I say something like that it—you know it as well as I—it will get completely taken out of context and go into the Twitter world like crazy. So, I mean, I'm going to leave that to other people and not surmise and guess whose interest it is. It's not helpful, because everything you say then gets completely taken out of context."
Newsweek contacted the National Institute of Allergy and Infectious Diseases, where Fauci is the director, for comment but did not hear back in time for publication.
Newsweek, in partnership with NewsGuard, is dedicated to providing accurate and verifiable vaccine and health information. With NewsGuard's HealthGuard browser extension, users can verify if a website is a trustworthy source of health information. Visit the Newsweek VaxFacts website to learn more and to download the HealthGuard browser extension.