Dr. Anthony Fauci is releasing a book about "life philosophy" this fall, but he's already facing criticism online from people who accused him of trying to make money for his role in shaping the response to the COVID-19 pandemic.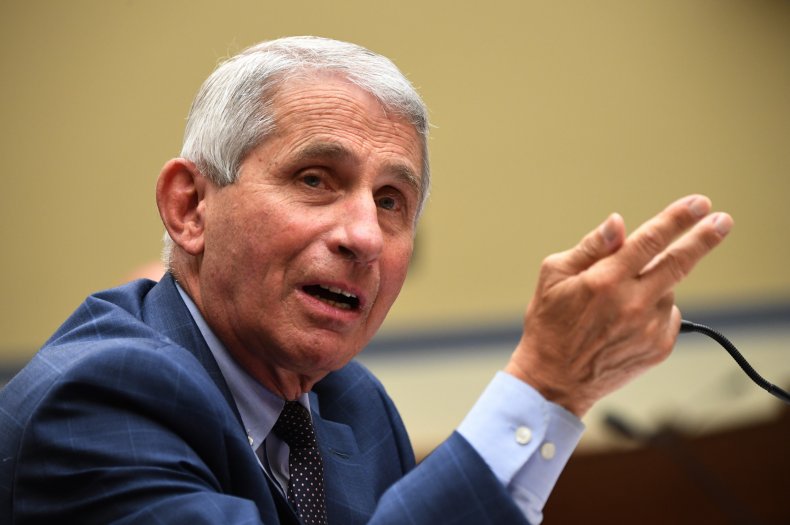 The book, entitled Expect the Unexpected: Ten Lessons on Truth, Service, and the Way Forward, was announced on May 17 with a publication date of Nov. 2. Republican Rep. Andy Biggs of Arizona criticized the news of Fauci's book on Twitter, "Profiting from the pandemic with a book deal is truly a new low," he wrote.
As director of the National Institute of Allergy and Infectious Diseases, Fauci is considered the nation's top infectious disease expert. He's also a top adviser to President Joe Biden on the coronavirus pandemic. Since the beginning of the COVID-19 outbreak, his knowledge has been sought on everything from wearing masks to vaccinations.
Even before his profile rose dramatically in the past year, he was already a respected physician-scientist and popular public speaker. In 2016, he delivered the commencement speech at Ohio State University, where he spoke of the importance of lifelong learning and public service. That speech shared the Expect the Unexpected title of his forthcoming book.
The book is listed as being 80 pages long, yet the publisher's note seemingly promises the tome will include a good amount of content. It reads, in part, that Fauci "shares the lessons that have shaped his life philosophy, offering an intimate view of one of the world's greatest medical minds as well as universal advice to live by."
"The earnest reflections in these pages offer a universal message on how to lead in times of crisis and find resilience in the face of disappointments and obstacles," the publisher said.
Greg Price of The Daily Caller criticized Fauci both for the book and for government lockdowns placed on the country following his recommendations. He tweeted: "Dr. Fauci is publishing a book and became the highest paid federal government employee while you lost your business and had your kids out of school for a year."
Washington Times columnist Tim Young also accused Fauci of "cashing in" on Twitter and called him "the highest paid Federal Government grifter." He also wondered, "...when did he have time to write it???"
As the comments suggest, Fauci is the highest-paid federal employee, making more than even the president with a $417,000 yearly salary, according to Forbes.
Meanwhile, freelance journalist Jordan Schachtel made light of the book's length, tweeting: "Fauci's book is 80 pages long. He has been a bureaucrat for 56 years. I suppose not a lot of accomplishments to discuss?"
Noam Blum of the website Tablet wrote: "I really need the people in charge of handling this pandemic to stop writing books about how they're handling this pandemic while they're still doing it."
The forthcoming book by Fauci will be published by National Geographic, which will also release a documentary on the doctor later this year.
Newsweek, in partnership with NewsGuard, is dedicated to providing accurate and verifiable vaccine and health information. With NewsGuard's HealthGuard browser extension, users can verify if a website is a trustworthy source of health information. Visit the Newsweek VaxFacts website to learn more and to download the HealthGuard browser extension.