Fauci Breaks With FDA Vaccine Regulators on COVID Boosters, Calls Article 'Controversial'
Dr. Anthony Fauci, director of the National Institute of Allergy and Infectious Diseases (NIAID), criticized a recent article rejecting COVID-19 vaccine booster doses, saying it conflated multiple aspects of the vaccination effort.
An article, co-authored by two of the Food and Drug Administration's top vaccine regulators and published in the Lancet, backed holding off on booster doses for the general population. The co-authors argued that people having side effects from boosters could fuel vaccine hesitancy, that there wasn't sufficient data to support widespread boosters and that more lives could be saved if those doses were used for initial vaccinations in lower and middle income countries.
Fauci told MSNBC's Morning Joe on Monday the article is "controversial" and that he disagrees with most of what it entails. The NIAID director agreed with the premise that high-income countries need to help facilitate widespread vaccinations in lower and middle income countries but rejected the belief that effort and administering booster doses are mutually exclusive.
"If you make no attempt to get [other countries] vaccinated and only focus on boosting individuals in your own country, that is not the right thing [to do]," Fauci said. "However, you can do both, the way we are doing in this country."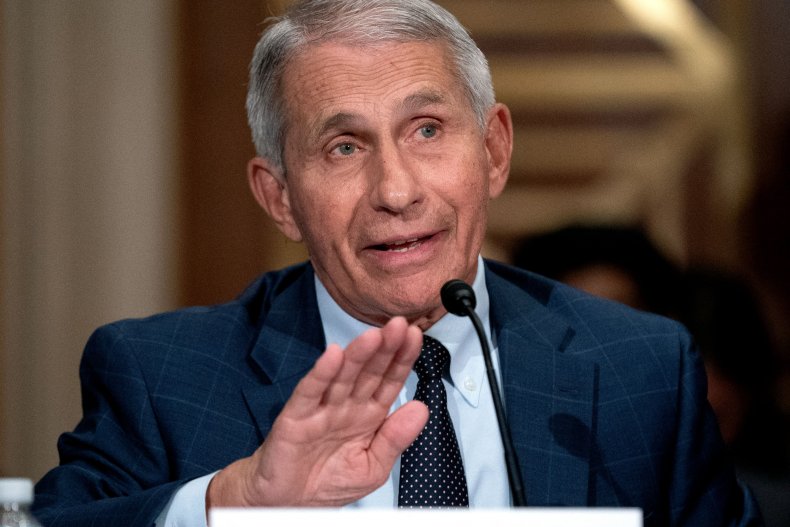 Along with Marion Gruber, director of the FDA's vaccine office, and Dr. Philip Krause, her deputy, co-authors of the Lancet article include Dr. Michael Ryan, a World Health Organization official. The WHO has spent months advocating for countries to take a global approach to vaccination efforts and top officials have expressed disappointment at the possibility of countries using doses as boosters when front line workers and high risk people in other countries don't have access to vaccines.
Fauci told Morning Joe co-host Willie Geist that neither of them had the time to describe every way the United States is helping vaccinate the global population, but said "considerable effort" was being put into getting people in other countries vaccinated. In August, President Joe Biden announced the United States donated and shipped more than 110 million doses of its COVID-19 vaccines to other countries, largely through COVAX, a global vaccination initiative spearheaded by the WHO, Gavi and the Coalition for Epidemic Preparedness Innovations.
While vaccinated large populations of one country could help prevent the virus from spreading in a localized area, swaths of people remaining unvaccinated elsewhere creates the potential for additional variants to emerge. It's why Dr. Tedros Adhanom Ghebreyesus, director-general of the WHO, has warned that no one is safe until the world is safe and the authors of the Lancet said vaccine doses would be better served as initial vaccinations instead of boosters because it could "hasten the end of the pandemic."
The co-authors also proposed boosters could be more effective if they're designed to fight new variants, similarly to how the flu vaccine is geared toward the most current data about the strains circulating each year.
Aside from conflating an ability to help other countries and providing booster doses to Americans, Fauci took issue with the article's claim that data doesn't necessarily support boosters. The co-authors took issue with real-world studies on boosters because results may not be entirely reliable if vaccinated people don't get tested or data is reported incorrectly. They called for additional research into the benefits of booster doses.
Fauci, a supporter of using booster doses of the COVID-19 vaccine, told Morning Joe data in the United States is "strongly suggestive" that there's waning immunity to infection and severe disease. He added that data coming out of Israel is "more than just suggestive."
The Biden administration is hoping to make boosters doses of the COVID-19 vaccine available to the general public in September, but Fauci said it will be contingent on the FDA reviewing data to determine if it's "appropriate and scientifically sound to do it." However, based on his experience as a scientist, Fauci said he believes their decision will be to "give the boost as opposed to not giving the boost."