Dr. Fauci Defends CDC Summer Camp Guidelines as 'Conservative' After Outcry Over Rules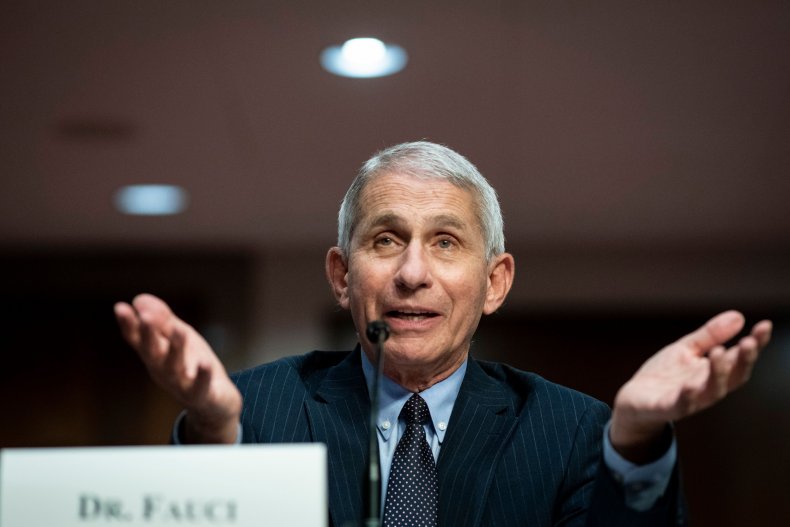 Dr. Anthony Fauci stood by the Centers for Disease Control and Prevention's (CDC) recent guidance for youth summer camps on NBC's The Today Show on Wednesday morning, saying of the guidelines: "I wouldn't call them excessive, I would say they're conservative."
His response came after co-host Savannah Guthrie asked if the CDC's recommendations about camps seemed excessive when considering research shows the risk of coronavirus transmission is lower outdoors, and that children seem less likely to become seriously ill after infection.
The CDC released its "Guidance for Operating Youth and Summer Camps During COVID-19" on April 24. Recommendations included everyone, including vaccinated adults and very young children, should stay at least three feet apart even when outdoors.
Fauci's appearance on Today comes after public outcry about the camp guidelines, with many parents expressing exasperation online about the rules. Experts, too, have questioned the science behind the recommendations. Mark Gorelik, a pediatric immunologist at Columbia University, recently told New York magazine "the CDC's recommendations cross the line into excess and are, frankly, senseless. Children cannot be running around outside in 90-degree weather wearing a mask. Period."
Guthrie asked if Fauci, the top infectious diseases scientist, if the guidelines seemed excessive.
"I think what you're going to start to see is—really in real time—continually reevaluating that [the CDC's camp recommendations] for its practicality, because you're right; people look at that and they say, 'Well, is that being a little bit too far, right now?'" Fauci said to Guthrie.
"We've been told, people have been preaching for a year, 'follow the science,' [and] the science doesn't suggest those CDC guidelines are too sensible for little kids outside in 90-degree heat running around with masks," Guthrie added.
"You're right, it looks a bit strict a bit stringent, but that's the reason why they keep looking at and trying to reevaluate—literally in real time—whether or not that's the practical way to go," Fauci conceded.
During his appearance on the show, Fauci also said he believes the Food and Drug Administration (FDA) will likely authorize Pfizer's COVID-19 vaccine for adolescents as young as 12 years old "within several days."
"I think it's going to be very soon," Fauci said. "I mean, I don't want to get ahead of the FDA, but I believe it's going to be within several days. I cannot imagine it's going to be much longer than that."
When asked about President Joe Biden's new goal of 70 percent Americans getting at least their first vaccine shot by July 4, the health expert said the goal "ambitious but nonetheless attainable."