Fauci Confronted Over Seeming to Change Tune on Booster Shots After FDA Panel Recommendation
Dr. Anthony Fauci said on Sunday that while he supports a Food and Drug Administration (FDA) advisory committee's recent rejection of COVID-19 booster shots for most Americans, he would back such jabs in the future under certain conditions.
"I don't think they made a mistake," Fauci said during an appearance on CNN's State of the Union. "We would want to plan for the possibility of vaccinating all those who have gotten their initial vaccination with Pfizer, and it was always pending the evaluation of all of the totality of the data from the United States, from Israel, and any bit of data that we could get, by the advisory committee to the FDA."
On Friday, the panel for the FDA voted 16 to 3 not to approve Pfizer's request to add a third booster shot to its COVID-19 vaccination regimen for Americans aged 16 and older. The decision was attributed to a lack of sufficient data to support the need for more shots for all.
"It's unclear that everyone needs to be boosted, other than a subset of the population that clearly would be at high risk for serious disease," Dr. Michael G. Kurilla, a member of the panel, said about the vote on Friday.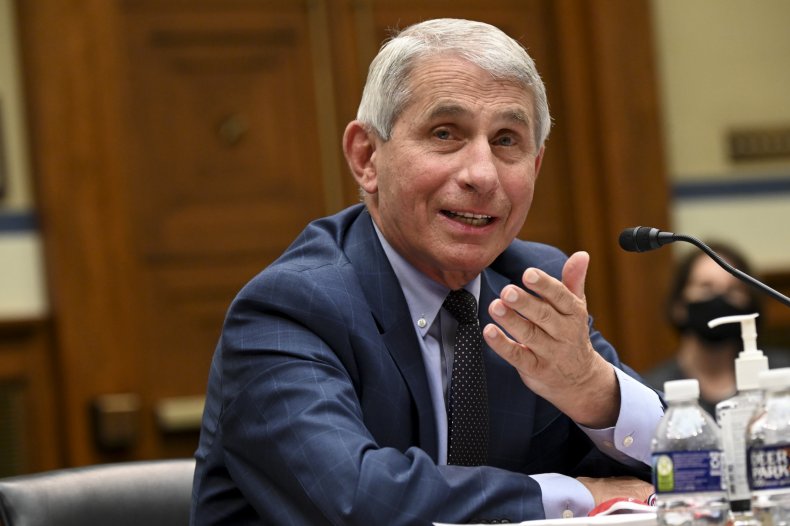 When confronted by State of the Union host Jake Tapper about his earlier insistence that booster shots should be approved, Fauci, the director of the National Institute of Allergy and Infectious Diseases (NIAID), clarified that his support was based on his own personal stance as a scientist. He said that despite his own feeling on the matter, he can support the decisions of an informed expert panel.
The FDA advisory committee's decision still allows for booster shots to potentially be recommended for certain populations with higher risks of infection. This includes people aged 65 and older; people aged 16 to 64 with certain health conditions; and people with certain jobs that might expose them to infection more regularly.
Fauci tempered his support of this most recent ruling by emphasizing that new data is coming in and being considered every day, so the FDA's stance could change in the near future. He said that he would support any future booster shot recommendations, should they be based on sufficient data. Fauci also noted that similar decisions about the Moderna and Johnson & Johnson shots could be made in a matter of weeks.
"The story is not over yet, I think people need to understand that," he said.
President Joe Biden's administration had previously set September 20 as the start date for the rollout of COVID-19 booster shots for all eligible Americans. Fauci explained during a Sunday appearance on ABC News' This Week that this date was set as a placeholder so that the process could begin shortly after the FDA made a decision.
"The plan was that we have to be ready to do this as soon as a decision is made," he said. "And when you have a plan, you put a date on it, and you say, 'We want to be able to get ready to roll out on the week of September the 20th.'"