Fauci to Discuss COVID-19 Pandemic As U.S. Cases Near 5 Million—Watch Live Online
On Friday, Dr. Anthony Fauci—the U.S. government's top infectious disease specialist—will take part in a virtual discussion hosted by Brown University on the COVID-19 pandemic as the country nears five million confirmed cases of the disease.
Fauci will be joined by Dr. Ashish Jha, the new dean of Brown's School of Public Health, to talk about the challenges and responsibilities facing public health practitioners and academics as they work to mitigate the spread of the pandemic.
The publicly accessible discussion will be streamed live online (see below) by the university—one of the nation's top colleges—with coverage beginning at 1 p.m. ET on August 7, finishing at 1:45 p.m.
Fauci has served as the director of the National Institute of Allergy and Infectious Diseases at the National Institutes of Health since 1984, advising six presidents on the most significant domestic and global public health issues.
He is now part of the White House Coronavirus Task Force, which is coordinating the Trump administration's efforts to fight the virus, and has become one of the most visible figures of the pandemic response.
"There is no one whose expertise is more valuable and more trusted right now than Dr. Tony Fauci," Jha said in a statement. "I'm thrilled he is joining us to share his wisdom about how we fight this pandemic and keep people safe."
The discussion comes as the U.S. nears the sobering milestone of five million confirmed coronavirus cases, which is expected to be reached next week.
At the time of writing, the country has recorded 4,883,657 COVID-19 cases and 160,104 deaths from the disease, according to the Johns Hopkins University Coronavirus Resource Center.
However, new cases in the country appear to be plateauing with the average for the past seven days lower than the average for the previous seven days, according to the U.S. Surgeon General. Jerome Adams said 82 percent of states and territories are in a downward case trajectory, although the country has still reported more than 50,000 new cases daily over the past few days.
"We aren't out of the woods & MUST stay vigilant, but YOUR efforts are working!" he posted on Twitter Thursday.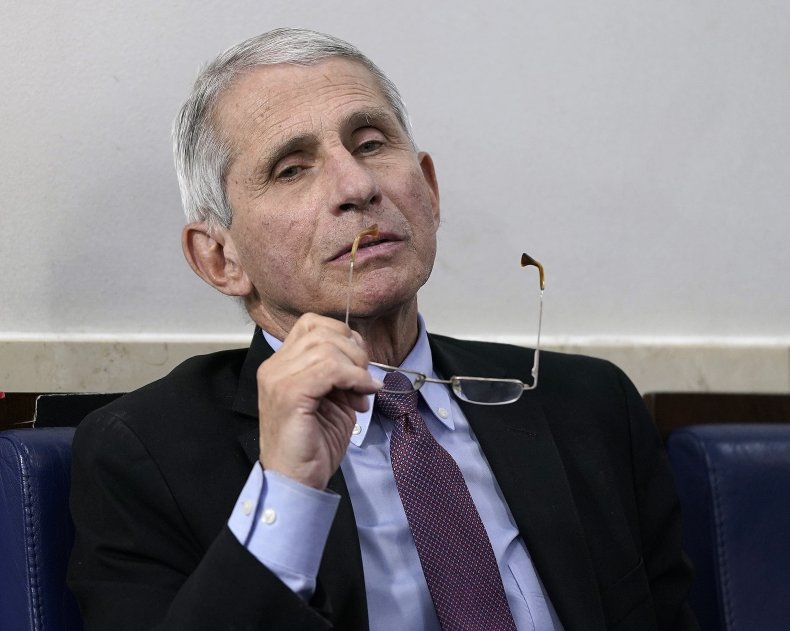 The high number of new cases still being reported will likely lead to thousands more deaths this month. On most days since late July, the country has reported more than 1,000 new COVID-19 deaths.
However, the latest forecasts from the Centers for Disease Control and Prevention (CDC) predict that the number of new COVID19 deaths per week may decrease slightly over the next month. According to the CDC, between 4,500 and 10,600 new deaths are expected by the week ending August 29.