Dr. Fauci Enters 'Modified Quarantine' After Coming into Contact with Coronavirus Infected White House Staffer
Dr. Anthony Fauci, the country's top infectious disease expert and a key member of the White House's coronavirus task force, has been forced to enter a "modified quarantine" after having "low risk" contact with a White House staffer who tested positive for COVID-19.
Speaking with CNN, Fauci, the director of the National Institute of Allergy and Infectious Diseases, said he would not be doing a full quarantine as he was not in close proximity to the unidentified staffer who tested positive when the individual is believed to have had the virus.
Instead, he will be doing what he called a "modified quarantine," which will see him work from home, wear a mask and be tested for coronavirus each day for 14 days.
Fauci said he may consider venturing to his office at the National Institutes of Health, where he would be the only one working. He also said that if he is called to the White House or Capitol Hill, he may go, while taking safety precautions.
Unlike Fauci, Dr. Stephen Hahn, the commissioner of the Food and Drug Administration, will be undergoing a full quarantine, while Dr. Robert Redfield, the director fo the Centers for Disease Control and Prevention will also be self-quarantining for two weeks.
Officials have so far refused to reveal the identity of the person who tested positive with coronavirus.
However, as CNN noted, Katie Miller, who serves as press secretary to Vice President Mike Pence, did reportedly test positive for COVID-19 on Friday.
Miller, who is also the wife of the top aide to President Donald Trump, Stephen Miller, has often been present at White House coronavirus task force meetings and could have been in contact with its members.
Her positive test came to light shortly after a valet for Trump also tested positive for COVID-19, marking the first case of someone who had been in close proximity with the president being confirmed to have the virus.
Both Trump and Pence are being tested for coronavirus every day.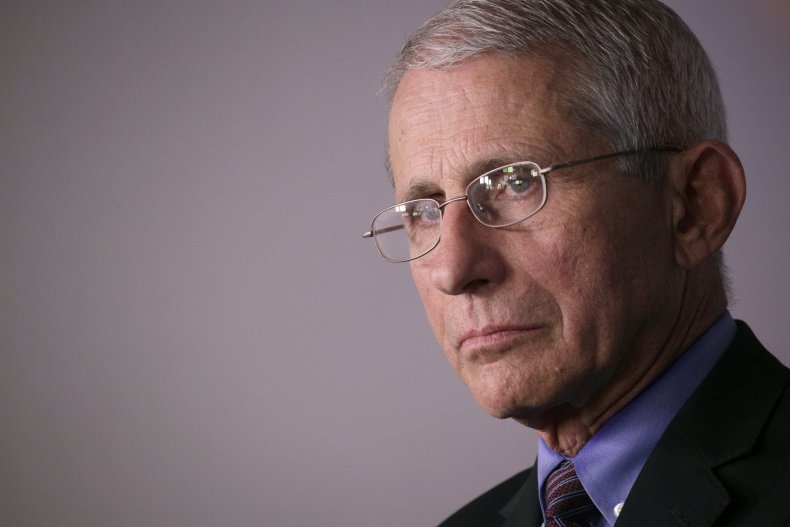 Over the weekend, reports surfaced that nearly a dozen members of the U.S. Secret Service protecting the president, the vice president and their families, had also tested positive for the novel coronavirus.
The White House has begun daily testing for Trump and Pence, and has claimed to be taking "every single precaution to protect the president".
Fauci was slated to testify at a Senate hearing about the pandemic next week.
While both Redfield and Hahn are expected to testify via video conference, it is unclear whether Fauci will attend in-person.
Newsweek has contacted the White House and a representative for Dr. Fauci for comment.