Fauci Says COVID-19 Deaths Worst From Respiratory Outbreak in Over a Century, 'We Still Have Ways to Go'
Top infectious disease expert and White House coronavirus task force member Dr. Anthony Fauci has said "we still have ways to go" to tackle the COVID-19 pandemic, which he said has caused the most number of deaths from a respiratory outbreak since the 1918 flu.
His comments came as case numbers surged across the country, prompting the Association of American Medical Colleges (AAMC) to call for the country's response to the pandemic to be reset.
In a virtual interview broadcast on Wednesday, ABC's Dr. Jennifer Ashton asked Fauci, the director of the National Institute of Allergy and Infectious Diseases, to respond to those who say the steps being taken to prevent the virus spreading are too disruptive when so many cases are asymptomatic.
Fauci said, "I think the numbers speak for themselves, and we have no way of knowing where we are in this pandemic," gesturing to the number of new cases reported each day.
On Tuesday, 54,022 new coronavirus cases were recorded in the U.S., according to the World Health Organization.
"We don't know where we're going be a month or two from now," Fauci said. "We hope we're going to have it under control. But in that context there are 150,000 deaths and more than 4 million infections. That is serious business no matter how many people are asymptomatic.
"Look at the number of deaths, that's the worst we've had in a respiratory outbreak in over 100 years since the 1918 outbreak of the Spanish flu. And we still have a ways to go."
The Spanish flu, which spread during 1918 to 1919, is estimated to have killed 50 million people worldwide, including around 675,000 in the U.S., according to the U.S. Centers for Disease Control and Prevention.
Fauci said the attention being paid to the pandemic is "really important and we need to take it very seriously. Thank goodness 20 to 40 percent are essentially asymptomatic but look at the prevalence of infection right now. It's very pervasive and it could get to be a lot more."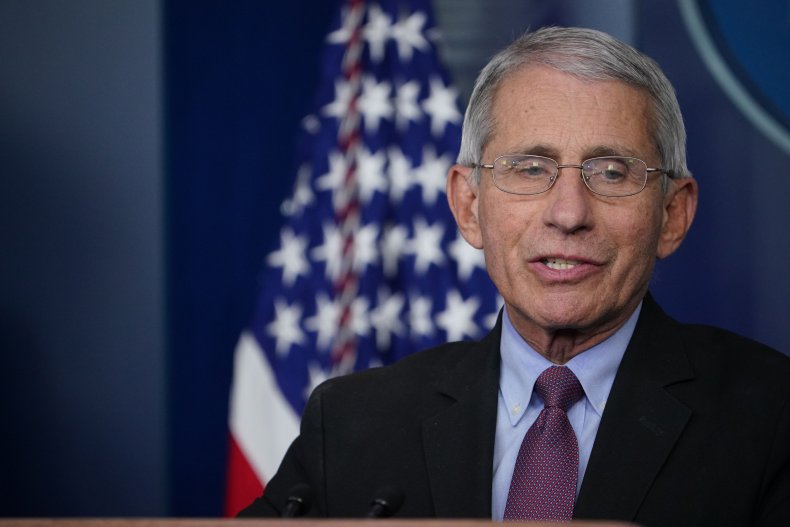 On Wednesday, Dr. David J. Skorton, president and CEO of the AAMC, shared Fauci's sombre tone in a statement accompanying the organization's report titled: "The Way Forward on COVID-19: A Road Map to Reset the Nation's Approach to the Pandemic."
"If the nation does not change its course—and soon—deaths in the United States could well be in the multiples of hundreds of thousands. The nation urgently needs a decisive, coordinated strategy to save lives, restore the U.S. economy, and return our lives to a sense of normalcy," said Skorton.
The document called on leaders to take immediate actions, including tackling supply and drug shortages to confront testing problems; as well as establishing national standards for face coverings, stay-at-home orders and re-openings, and getting K-12 children back to school.
Health insurance must also be expanded to help those who have lost it through mass unemployment triggered by the pandemic, the report said.
Skorton said: "Currently, we have a lot of recommendations from many highly qualified people around the country, but we also have a patchwork of responses at the state and local levels.
"Our road map aggregates the actions that need to happen, adds some specific quantitative targets, and indicates where the responsibility for action lies. Stopping the pandemic is everyone's responsibility."