Fauci Says Families With Fully Vaccinated Kids Won't Need to Wear Masks on Christmas
Fully vaccinated families congregating indoors for the Christmas holiday will not be required to wear masks if their children have received both doses of the COVID-19 vaccine, advised Dr. Anthony Fauci, as cases climbed nationally following months of decline.
"Looking ahead to Christmas, right now, since we can vaccinate children from 5 to 11, you start vaccinating them now, they will be fully vaccinated by the time we get to the Christmas holidays," Fauci, the Biden administration's chief medical adviser, said on CNN's State of the Union Sunday.
"Enjoy your holiday season with your family, indoors, grandparents and children," he said.
Fauci warned that individuals should wear masks when congregating indoors with people who have not shared their vaccination status—such as at grocery stores or on buses and trains where individuals don't need to show proof of vaccination for entry.
"Get vaccinated and you can enjoy the holidays very easily. And if you're not, please be careful," the infectious diseases expert added. "Get yourself vaccinated and you can continue to enjoy interactions with your family and others."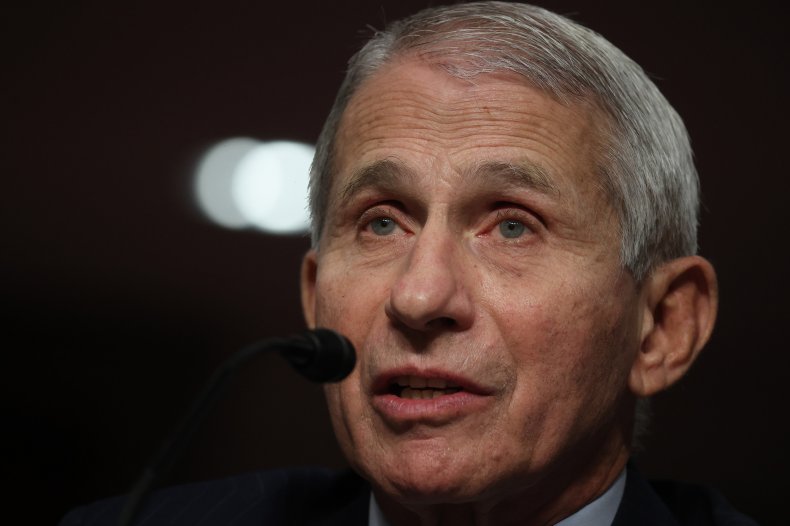 The Food and Drug Administration (FDA) and the Centers for Disease Control and Prevention (CDC) authorized the Pfizer/BioNTech vaccine for children between 5 and 11 years old earlier this month.
About 29 million children are now eligible for the two-shot vaccine, which is one-third of the quantity of adult doses and required to be administered two weeks apart.
So far, more than 2 million children—7 percent of those between 5 and 11 years old—have received their first shot. Still, the timeline has made it impossible to ensure that children can be fully vaccinated for Thanksgiving.
Throughout September and October, COVID-19 cases plummeted across the country following a sharp summer wave driven by the highly contagious Delta variant. But cases have been rising again in most parts of the nation this month, as most families prepare to gather for the upcoming holiday.
Daily COVID-19 cases averaged around 94,000 this week, an increase of about one-third from one month ago. The latest curve signals that the U.S. is barreling toward another winter wave of the pandemic. However, that figure is still better compared to the 160,000 daily cases that were recorded this time last year.
Vaccines introduced this year are expected to help ease any future virus peaks. President Joe Biden recently pushed forward with a sweeping mandate that requires millions of employees in private companies to get fully vaccinated by early 2022.
Newsweek reached out to the CDC for comment.