Fauci Says There Is 'No Chance' We Will Eliminate COVID Virus
Dr. Anthony Fauci has said that there is "no chance" that we can eliminate SARS-CoV-2, the respiratory syndrome that causes COVID19.
In a Q&A session with USA TODAY Network-Tennessee, the lead advisor on the pandemic to the Biden administration said: "There's no chance we're going to eliminate SARS-CoV-2, the respiratory syndrome that causes COVID-19.
"We've only eliminated one viral human pathogen history—smallpox. And then there are the ones we've eliminated in this county, which are polio and measles."
Fauci, also the director of the National Institute of Allergy and Infectious Diseases (NIAID), who has advised seven presidents on domestic and global health issues, added: "When you get vaccinated for measles, the durability of protection is usually life-long—the same goes for polio. And we have a universal acceptance of measles and polio vaccinations.
"The durability of protection SARS-CoV-2 from vaccination and immunity from exposure is not very long. And we have a situation where we have a lot of people not wanting to get vaccinated."
Fauci's comments on vaccination reflect predictions he made recently in a paper published in the Journal of Infectious Diseases, which indicated that the classic concept of herd immunity protecting against a virus may not work for COVID.
The authors of that study, including Fauci and NIAID researchers David M. Morens and Gregory K. Folkers, said that the widespread use of currently available public health interventions to prevent and control COVID should enable the resumption of most activities of daily life with minimal disruption.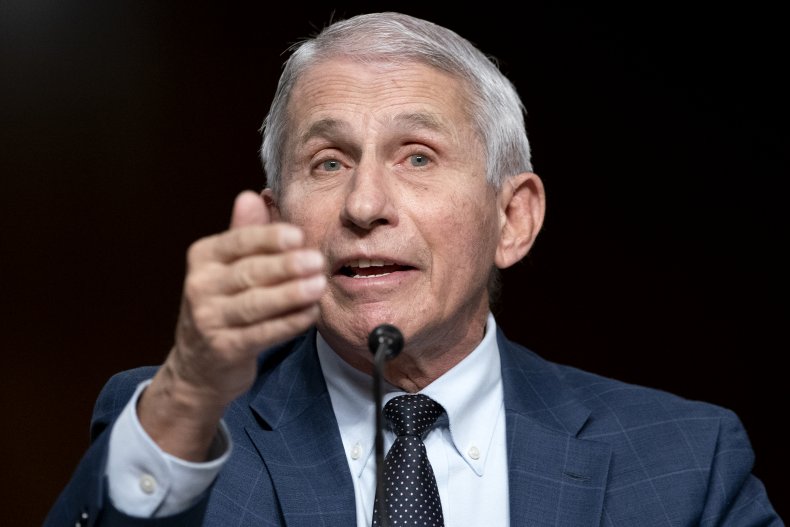 According to the New York Times COVID tracker, cases of the virus have begun to rise in the U.S. following a sharp fall after peaking in January 2022. They have risen by 49 percent since April 7. The daily average of cases in the country was reported to be over 39,000 on April 19, still well below the peak of around 805,000 daily cases in mid-January.
As of April 20, 66 percent of the U.S. population was fully vaccinated, with 77 percent of Americans having received at least one dose of a COVID vaccination.
COVID-related deaths in the U.S. have continued to fall, with the New York Times COVID tracker reporting an average of 386 deaths per day across the nation. This represents just over one death per million people.
"What we're seeing now with surges of cases is that there doesn't appear to be a concomitant increase in the severity of disease and hospitalizations," Fauci said.
"So, what will likely happen is that, over a period of time, there will be a low level of infection that's present but not necessarily disruptive. And likely—I don't know how often the interval will be—but likely, we'll get vaccinated somewhat similarly to what we do with the flu."
The epidemiologist said it is unclear whether COVID will become a seasonal virus like the flu: "I can't guarantee that because we don't have decades of experience with this virus. But it seems more likely than not that that will be the case."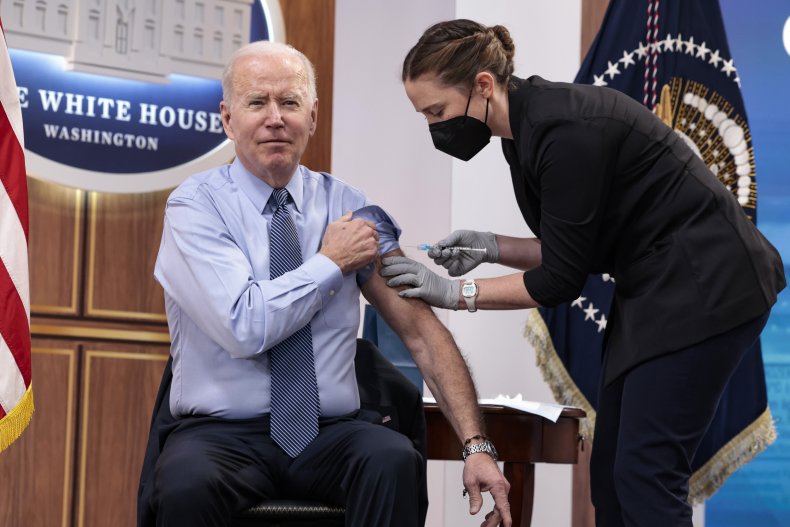 Professor of Vaccine Epidemiology at the London School of Hygiene & Tropical Medicine, Mark Jit, told Newsweek that even if the virus was to become seasonal like the flu, we still shouldn't downplay its severity. "Flu was actually one of the leading causes of mortality in the UK prior to 2020, and partly responsible for a big spike of hospital and ICU admissions in winter," he said.
"We dealt with it mainly by trying to get people vaccinated every winter, especially healthcare workers and the most vulnerable people. In the long run, we might deal with COVID in a similar way, although mortality from COVID is unfortunately likely to exceed historical flu mortality for at least the next couple of years."
Jit, like Fauci, believes that COVID will probably always be with us meaning we'll probably need to get a COVID jab every year: "I hope that the pandemic will have made us more conscious of looking out for vulnerable people in our society and indeed in other parts of the world. So our lives will be different in many ways. But I hope we won't have to keep closing workplaces and schools in the future.
"The most important thing we can do is to get vaccinated. All other measures will just buy us more time although that can be important too.
"Vaccination at high coverage is the only long-term exit strategy we have."