Fauci Says U.S. Risks 'Even Greater Outbreak' as Current Spikes Are 'Worst' We've Ever Seen
The recent surge of coronavirus infections across the U.S. is "way beyond the worst spikes that we've seen," according to infectious diseases expert Dr. Anthony Fauci, who warns of "an even greater outbreak" ahead.
"We got hit very badly, worse than any country, in regards to the number of cases and the number of deaths," the National Institute of Allergy and Infectious Diseases director told BBC Radio 4 on Thursday.
"The problem we're facing now is, in an attempt to so-called reopen or open the government and get it back to some form of normality, we're seeing very disturbing spikes in different individual states in the United States, particularly, most recently, Florida, Arizona, Texas and California, some of which are really big states with high populations," he said.
In June, the U.S. had an increase of almost 50 percent in coronavirus cases. On Wednesday, July 1, the country reported nearly 50,000 new cases, marking the fifth highest number of single-day cases in eight days, according to a New York Times database.
States that had been eager to reopen have been a key factor in the growing numbers. Hospitals in hot spots have become overwhelmed in the past week. Arizona's Department of Health confirmed that intensive care units were at 89 percent capacity on Thursday, while ICUs in the Houston area reached 102 percent capacity on Wednesday.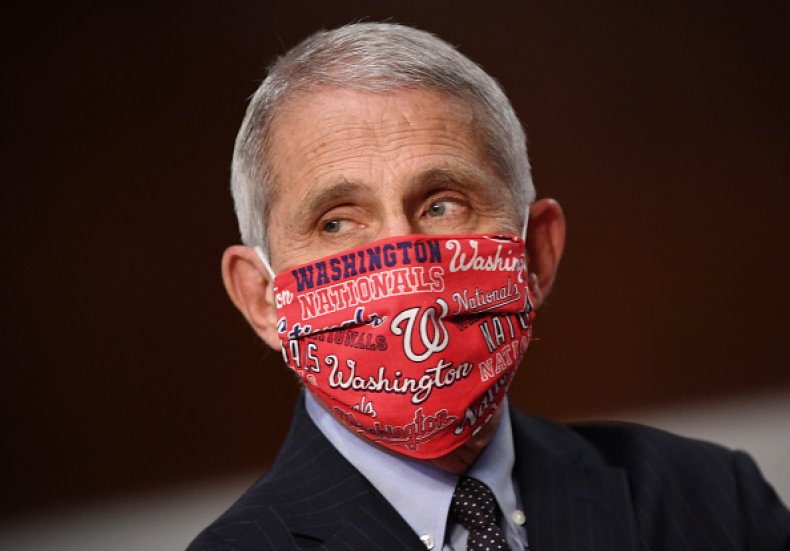 Fauci compared America's response to the global health crisis to that of other countries that have been able to contain the outbreak and maintain relatively lower figures.
"Between the European Union, the U.K. and others, how they've handled the outbreak, they've had big spikes and then it brought it down almost to baseline, or even to baseline in some countries. They will be having additional infections, but at least they got it down to a reasonable baseline. The situation in the United States has been more problematic," he said.
As of Wednesday, U.S. residents have been banned from traveling to the E.U. over fears that the country has failed to control the virus's spread. The list of countries that the E.U. has reopened international borders to will be reviewed every two weeks.
However, the current trajectory of coronavirus numbers, as well as the U.S. government's response to the ongoing pandemic, makes it unlikely this nation will be added to the approved countries list any time soon.
Nineteen states have now rolled back or paused reopening plans in an effort to curb the spread of the virus.
On Wednesday, California Governor Gavin Newsom announced the closure of all indoor establishments across 19 of the state's counties for the next three weeks. The nation's most populous state reported its highest single-day increase on Wednesday, with close to 10,000 new positive cases.
Testifying before the Senate Health, Education, Labor and Pensions Committee on Tuesday, Fauci said he "would not be surprised" if the U.S. soon saw 100,000 new cases a day. The number of new daily cases is currently about 40,000.
"I can't make an accurate prediction, but it is going to be very disturbing, I will guarantee you that," Fauci said in his testimony. "Because when you have an outbreak in one part of the country, even though in other parts of the country they are doing well, they are vulnerable."
States like New York and New Jersey, which were hit the hardest when the pandemic first reached the U.S., have postponed reopening plans that would have allowed for indoor dining, even though they continue to see a decrease in their infection figures.
Newsweek reached out to the National Institute of Allergy and Infectious Diseases for comment but did not hear back before publication.