Fauci Stresses Masks, Vaccines, Boosters After First Case of Omicron Detected in U.S.
Dr. Anthony Fauci is stressing that Americans get vaccinated, receive their booster shots and wear masks after the first case of the Omicron variant was detected in the U.S. on Wednesday.
Fauci confirmed the case, which was reported in California, during a White House press briefing on Wednesday.
"We knew that it was just a matter of time before the first case of Omicron would be detected in the United States," Fauci, director of the National Institute of Allergy and Infectious Diseases and President Joe Biden's chief medical adviser, told reporters.
He added, "We know what we need to do to protect people. Get vaccinated if you're not already vaccinated, get boosted if you've been vaccinated for more than six months with an mRNA or two months with J&J. And all the other things we've been talking about: getting your children vaccinated, masking in indoor congregate settings, etc."
The individual who tested positive had traveled to South Africa and returned to the U.S. on November 22. They tested positive for the virus on November 29 and are now self-quarantined. According to Fauci, the person infected was fully vaccinated but had not yet received a booster.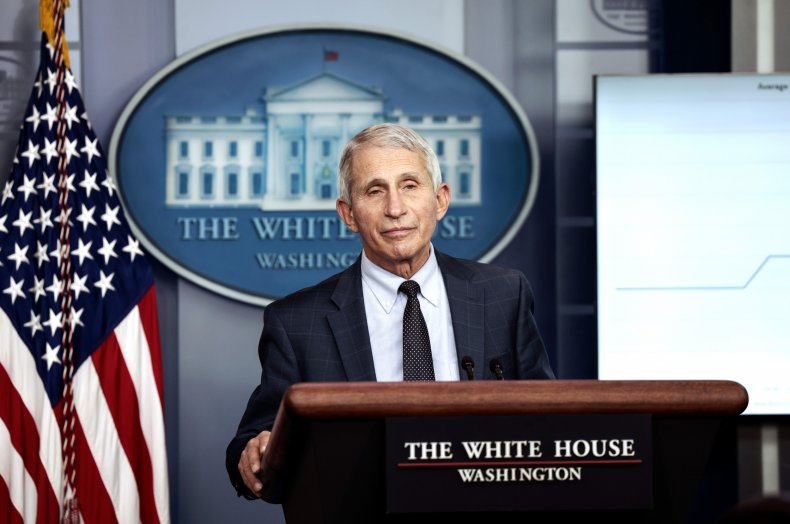 The Omicron variant was first reported in South Africa last week, and has since spread to roughly 20 countries. The World Health Organization (WHO) has categorized the strain as one of concern that poses a "very high" global risk.
Scientists and health officials are still working to determine if Omicron spreads faster, causes more severe illness, or eludes currently available vaccines. Pfizer and Moderna said they are already developing new vaccines if necessary to combat the variant.
But Fauci advised the public not to wait and to get any available booster shot immediately.
"We may not need a variant-specific boost. We're preparing for the possibility that we need a variant-specific booster," he said Wednesday. "The mistake people would make is to say, 'Let me wait and see if we get one.' If you're eligible for boosting, get boosted right now."
San Francisco Director of Public Health Dr. Grant Colfax echoed Fauci's advice to get vaccinated after the identification of the Omicron coronavirus variant case in the California city.
"Our message is the same as it was yesterday: To best protect against this variant, get vaccinated for goodness sakes if you have not been vaccinated. Get your booster if you're eligible. Continue to wear those masks inside where required," Colfax said during a news conference.
Update 12/1/21, 3:15 p.m. ET: This story was updated with more information and background.