Dr. Anthony Fauci, the director of the National Institute of Allergy and Infectious Diseases, said he supports vaccine requirements for air travel after two Democratic lawmakers pushed for the measure amid a rise in COVID-19 hospitalizations and deaths across the country, particularly in areas with low vaccination rates.
"I would support that if you want to get on a plane and travel with other people that you should be vaccinated," Fauci said Sunday during an interview with theSkimm podcast.
Two Democratic lawmakers have been pushing for vaccine mandates for all domestic travelers boarding flights. Citing a need to ensure the safety of passengers, Representative Don Beyer on Friday introduced a bill that would require domestic air and rail travelers to either show proof of vaccination or present a negative COVID-19 test within 72 hours of boarding flights and Amtrak trains.
"Requiring airport and Amtrak travelers and employees to provide a proof of COVID vaccine or negative test is just common sense," the Virginia Democrat said. "These are easy steps we can take to make travel safer, as companies like United have already demonstrated with responsible policy changes."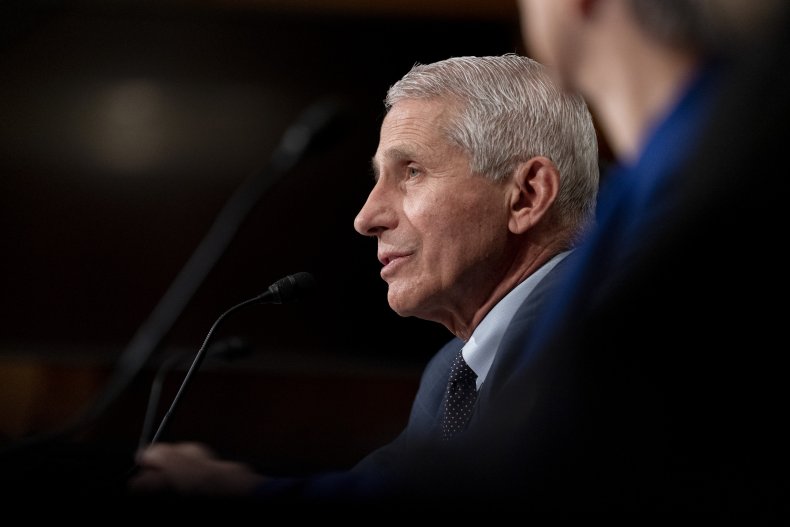 In a letter to the Department of Homeland Security in August, New York Representative Ritchie Torres described issuing a vaccine requirement for domestic and international air travel as a "commonsense step."
The White House declined to rule it out on Friday.
Asked whether the Biden administration supports requiring vaccinations for air travel, COVID-19 response coordinator Jeff Zients said, "I think we have a very strong track record that shows we're pulling available levers to acquire vaccinations and we're not taking any measures off the table."
Polling indicates that most Americans support vaccine mandates for air travel.
A Harris Poll COVID-19 tracking survey conducted in August found that 64 percent of Americans backed the introduction of vaccine passports for air travel. 57 percent supported a vaccine requirement for flying in another poll released by the Associated Press-NORC Center for Public Affairs Research last month.
President Joe Biden on Thursday imposed sweeping new vaccine requirements that could affect 100 million American workers and amounts to the strongest vaccine push by the federal government during the pandemic.
Under Biden's plan, the Labor Department must require all businesses with 100 employees or more to either mandate vaccinations for all their staff or implement regular weekly COVID-19 tests. Companies that fail to comply could be fined thousands of dollars for each employee who flouts the rule.
Newsweek reached out to the White House for comment.