Dr. Anthony Fauci, the nation's leading infectious diseases expert, said on Wednesday that he would not be surprised to find coronavirus mutations in the U.S., after two new virus strains were discovered in the U.K.
"I would not be surprised, given the prevalence of this in the U.K., that we already have cases here at a low level that we haven't detected yet," Fauci said, according to a video tweeted by Bloomberg.
Fauci added that the U.S. has not yet detected the new variants, but health experts are "doing surveillance" to see if it's here.
On Saturday, the U.K. detected the first new strain in England's southeast and said that it could be up to 70 percent more transmissible.
Then, on Wednesday, U.K. Health Secretary Matt Hancock announced that a second "very concerning" variant, which originated in South Africa, was found in his country and could be even more contagious than the first.
"We've detected two cases of another new variant of coronavirus here in the U.K. Both are contacts of cases who traveled from South Africa over the past few weeks," Hancock said during the press conference. "This new variant is highly concerning because it is yet more transmissible and it appears to have mutated further than the new variant that has been discovered in the U.K."
Speaking to CBS News Wednesday morning, Fauci said that there "doesn't seem to be any indication" that the new strains are deadlier or less responsive to the new coronavirus vaccines.
He added that the coronavirus is a type of RNA virus and is bound to mutate a lot.
"RNA viruses mutate all the time. The more infection, and the more replication, that you have, the more likelihood that you're going to get mutations," he said.
Fauci also said that the "overwhelming majority" of virus mutations have no major impact but scientists need to take the U.K. mutations seriously to determine if that could change.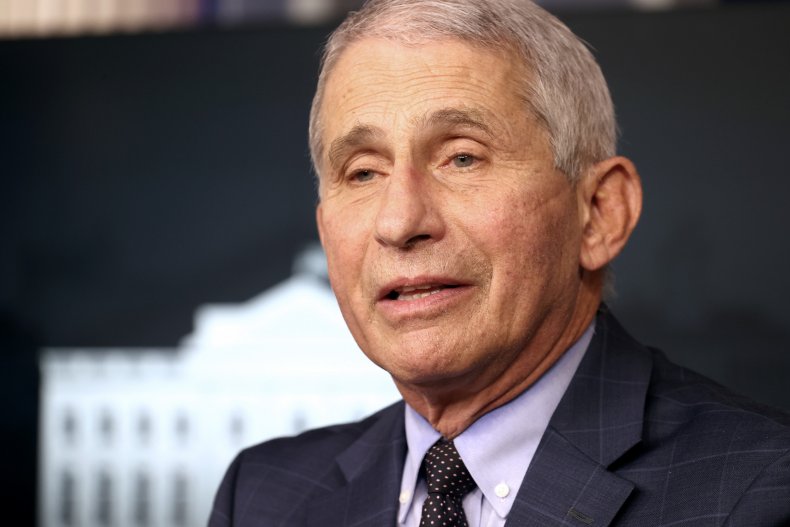 "We've got to follow it very carefully and do the kind of studies to determine if this mutation has a functional impact," he said. "Every once in a while, you'll get a mutation that does have an important impact that you're going to have to respond to, such as modifying the vaccine."
Responding to the mutations, the U.K. imposed a strict lockdown across all of London and most of southeast England on Saturday. The new order shut down nonessential businesses and will prevent millions of English citizens from traveling for Christmas.
The government is now set to implement travel restrictions on those entering the U.K. from South Africa, and the health secretary urged those who have recently arrived from the country to quarantine for two weeks, the Independent reported.
So far, the U.S. has yet to announce travel bans on flights from the U.K.
As of Monday, at least 70 flights departing from London have landed, or were scheduled to land, in the U.S.