Fawn Fire Is 90 Percent Contained After Burning 8,600 Acres, Destroying 185 Buildings
The Fawn Fire, which began burning on September 22 in Shasta County, California, is now 90 percent contained. Officials predict that the blaze will no longer spread.
On Wednesday, fire officials lifted all evacuation orders for the Fawn Fire, Sacramento-based news station ABC 10 reported, though the fire has destroyed dozens of homes in Northern California.
On Thursday, the California Department of Forestry and Fire Protection, also known as Cal Fire said: "No further fire spread is anticipated for the Fawn Fire."
"Fire personnel will continue mop up and tactical patrol until the fire has reached full containment," Cal Fire added in its status update on the fire. The department also said that crews "will be assisting residents as they repopulate."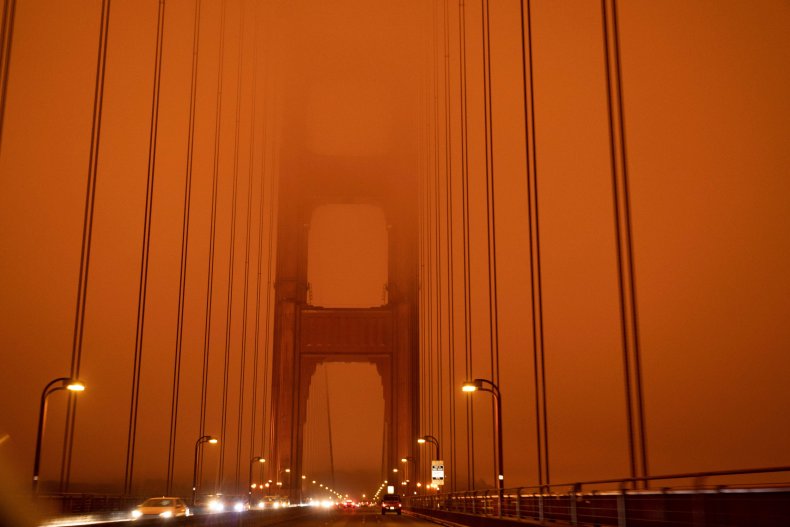 In total, Cal Fire said the Fawn Fire burned 8,578 acres, injured three people and destroyed 185 buildings. Officials have determined the cause of the fire to be arson.
Last week, law enforcement officials arrested a woman, Alexandra Souverneva, who they suspect started the Fawn Fire. Cal Fire said they saw Souverneva acting strangely and trespassing near the area in Shasta County where the fire started Wednesday. After being interviewed, she was arrested. Officials say they found a lighter in her pocket. Souverneva pleaded not guilty to federal charges in a California court on September 26.
A spokesperson for Cal Fire told the San Jose Mercury News that as other fires in California have seen greater containment in recent weeks, the state was able to prioritize resources for fighting the Fawn Fire.
"That's why we had such success," Cheryl Buliavac of Cal Fire said.
"We weren't competing with other fires. Those resources were readily available," she added. "It's been a bit of a rollercoaster with weather playing into it. "Fortunately, we made it through that — and the fire stayed within the containment lines."
On Tuesday, firefighters had been prepared for 35-mile wind gusts that they had worried might exacerbate the fire. But those winds never came.
California has grappled with several other major blazes this year, including the Dixie Fire, which has burned nearly 100,000 acres and has been active since mid-July, according to Cal Fire. The fire has destroyed 1,329 buildings, and killed one person, but is now 94 percent contained. Another blaze, the Caldor Fire, has burned through even more of the state: more than 220,000 acres since August, according to the U.S. Forest Service, which reports the fire is now 83 percent contained.