Faye Dunaway Sued for Anti-Gay Discrimination After Allegedly Firing Assistant She Called 'Little Homosexual Boy'
Faye Dunaway is not having a good summer: After being fired from the Broadway production of Tea at Five, the Oscar winner is now being sued by a former personal assistant who claims he suffered homophobic abuse at the hands of the actress.
In court filings in Manhattan Supreme Court, Michael Rocha claimed Dunaway, 78, called him "a little homosexual boy" and made other rude remarks about his sexuality, and "regularly and relentlessly subjected [Rocha] to abusive demeaning tirades."
Rocha was hired by producers in April to help Dunaway with errands, appointments, taking medication and getting to and from rehearsal. Paid $1,500 per week, he worked out of her East 57th Street apartment, according to Page Six.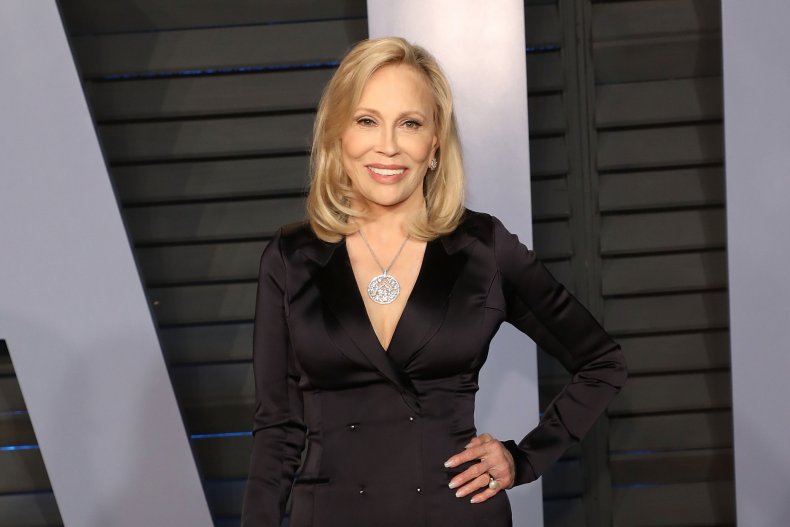 On May 2, Dunaway reportedly called Rocha and other staffers "little gay people" and later that month, allegedly referred to him as "a little homosexual boy."
Rocha also claims the actress ran him ragged with her demands.
"She still thinks I'm her 24/7 servant and went off on me because I was not there yesterday afternoon or this morning doing her dishes. I worked for her 14 days straight now, and still doing my best to get her to rehearsals."
He allegedly reported her behavior to show's general manager, Joseph Guglielmo, and general counsel, Ben Feldman, and gave them a recording of her comments. But, he says, he was terminated in June after being told Dunaway "is not comfortable with you anymore."
Rocha is suing Dunaway, Guglielmo and Feldman under New York Human Rights Law, alleging loss of rights, emotional pain and distress, loss of income "and other non-pecuniary losses."
Dunaway had been cast in Tea at Five, about Katharine Hepburn's recovery from a 1983 car accident, and the show began a pre-Broadway run in Boston in June 2019. But the final week of performances were canceled without warning. Dunaway was reportedly often late for rehearsals and, at one point, allegedly threw a salad on the floor. There were also accusations she berated crew members—slapping someone and throwing things at someone fitting her for a wig. After the alleged outburst, that evening's performance was canceled—prompting Dunaway to allegedly lash out again. The New York Post reported that producers even contacted Actors' Equity "to see if it was 'ethical' to put someone in her state in front of an audience."
Producers say they are planning to recast Dunaway's part and launch a London run in spring.
Dunaway's last time on Broadway was in 1982, when she starred in William Alfred's The Curse of an Aching Heart. In her memoir, Looking for Gatsby, she wrote she was miscast, saying "the play would have been better with just the simplest of women."
Her most recent stage turn didn't fare very well either: In 1994, Dunaway was picked to replace Glenn Close in the L.A. runn of Andrew Lloyd Webber's Sunset Boulevard. But then Webber shut down the production and publicly blamed Dunaway's singing ability. She Dunaway sued Webber, though the case was settled out of court.
At the 2017 Oscars, Dunaway was paired with her Bonnie & Clyde co-star Warren Beatty to present the Best Picture award. Dunaway mistakenly announced La-La Land was the winner, though the honor had actually gone to Moonlight.
Producers said the pair were given the incorrect card.
Faye Dunaway Sued for Anti-Gay Discrimination After Allegedly Firing Assistant She Called 'Little Homosexual Boy' | Culture