On Tuesday, FaZe Clan announced their plans to get into the movie business. FaZe Clan Universe will star the esports organization's top talent in a new collective of content, with the first feature-length film arriving later this year. Working with Invisible Narratives, founded by former Paramount producer Adam Goodman and Andrew Sugerman, the collaboration hopes to bring the organization's unique and eclectic identity to the silver screen.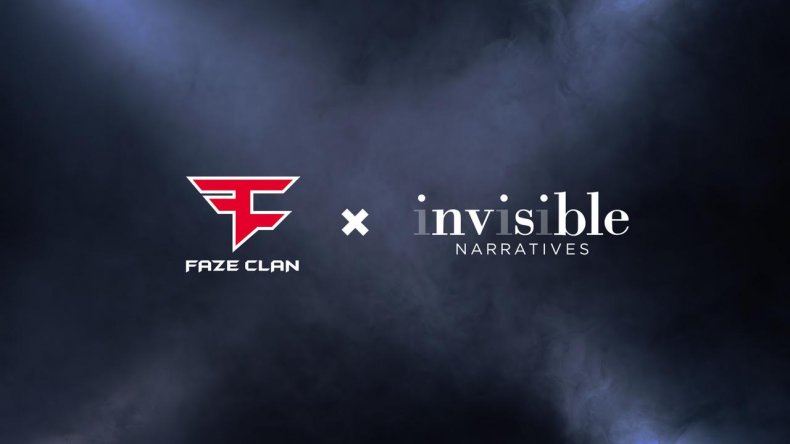 "Historically, Hollywood has taken an expedient approach to leveraging creators and their huge audiences," CEO of FaZe Lee Trink said in the press release. "Invisible Narratives' immense respect and keen understanding of that relationship sets the new standard for filmmakers bringing their formats to this massive and rabid audience."
The development between the two companies has been going on for over a year behind the scenes, in an attempt to grow and diversify the FaZe brand. The project itself will be self-financed by the companies, with Invisible Narratives looking for international partners.
Invisible Narratives announced last week that the company would be producing "Songbird" alongside Michael Bay. The five-week production would be one of the first movies to begin filming while in lockdown, attempting to circumvent the issues of the time with remote training for the actors involved.
FaZe Studios, announced in April, is a separate venture that will create long form scripted content for TV and film.
The premiere of the first piece of the FaZe cinematic universe movie will take place at a drive-in event in September in Los Angeles. Working alongside the limitations of a social distanced world, the plan is to reveal the movie with celebrity guests, music and host Jeff Beacher.
A FaZe cinematic universe is certainly an interesting idea that hasn't been attempted before. FaZe has grown from kids doing trickshots on YouTube in 2010 into a multi-million dollar industry with some of the hottest talent on streamers online. With apparel lines, pop-up shops that turn into Riots and some of the most passionate fans in the business, it will be interesting to see if these creators like FaZe Rain, Apexx, Ewok and Banks can transition to traditional celebrity.
With such large personalities and penchants for mischief, these creators get into scandals just like their A-list counterparts. Over the weekend, FaZe distanced themselves from their former editor FaZe Barker after allegations of him sending sexually explicit messages to multiple women came to light.
FaZe Banks might not be Robert Downey Jr. but I'm sure they would have a lot to talk about if they were in the same room.
Fans that want to get teasers and more information about this collaboration can visit this site and text the number to be given updates.