FBI Agent Allegedly Sexually Abused Children, Adults for Years: Police
An agent with the Federal Bureau of Investigation (FBI) has been arrested on numerous sexual assault charges.
David Harris was apprehended in Ascension Parish by Louisiana State Police on June 24. The 51-year-old was booked on charges of aggravated crimes against nature and indecent behavior with children under the age of 13.
When he's released from Ascension Parish Jail, Harris will be booked on several outstanding warrants in Orleans Parish and East Baton Rouge Parish. Those charges include sexual battery, attempted third-degree rape, aggravated crimes against nature, indecent behavior with juveniles, obscenity and witness intimidation.
Authorities received a complaint in February 2021 about Harris's alleged sexual wrongdoing involving multiple victims, both adult and juvenile, across several areas in Louisiana. Police didn't provide an exact number of victims.
The U.S. Department of Justice Office of the Inspector General and state police uncovered evidence of multiple alleged criminal acts going as far back as 2016. After a joint investigation, authorities obtained warrants out of four jurisdictions in Louisana.
At the time of the investigation, Harris was a member of the FBI New Orleans Field Office.
The Louisiana State Police said in a news release Thursday that the probe remains ongoing and there's no additional information available at this time. The state police and DOJ have been working with FBI representatives who offered their full cooperation and assistance.
Police are asking anyone with information regarding Harris or potential victims to use their online reporting system. All submissions are anonymous. The form can be found by visiting the Louisiana State Police's website and clicking on the "Suspicious Activity" link.
Newsweek reached out to the Louisiana State Police for additional comment, but didn't receive a response before publication.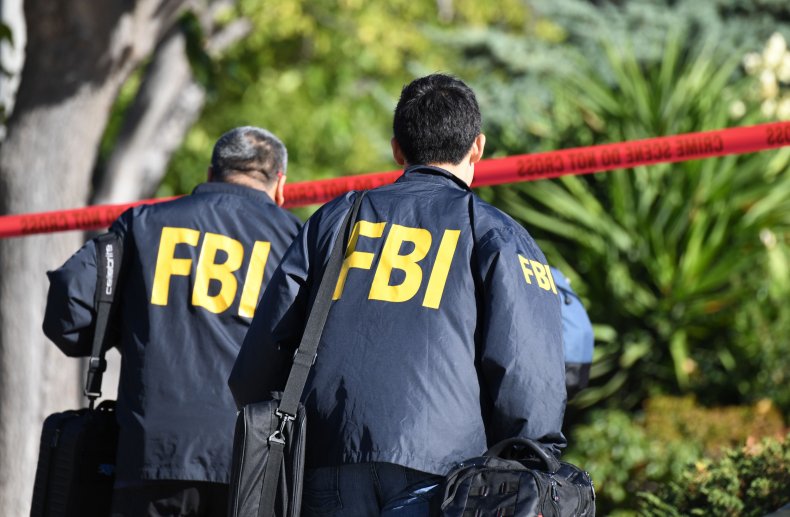 Earlier this month, Louisiana State Police arrested a 45-year-old man who was allegedly trying to arrange a sexual encounter with someone he believed to be a 10-year-old girl.
The state police's Special Victims Unit and the FBI Internet Crimes Against Children Task Force began an investigation into Robert Oster of Jefferson Parish, who was corresponding with undercover agents on social media. The probe began on March 17.
Oster is accused of sending multiple illegal images of children and sexually explicit messages. Oster was arrested and booked in the Jefferson Parish Correctional Center on June 16, 2021 for indecent behavior with a juvenile and distribution of child pornography under the age of 13.
"The LSP Special Victims Unit works to rescue and seek justice for the victims of crimes involving the exploitation of children and the trafficking of humans for sex or labor. The public plays an important role in identifying suspects accused of these crimes, and is urged to report criminal or suspicious activity," the police said in a statement.